AmCham Financial Forum: International Learnings, Values & Principles
"With days normally filled with execution, it's good to take a step back and think about what's important." So began special guest Bjørn Eide's reflective presentation to peers during AmCham's latest Financial Forum. Eide, VP of Finance at Norwegian big data firm Cognite, openly shared his most important lessons learned, having led financial teams in India, the Philippines, and Canada before returning to Oslo last autumn.
"Honor and integrity, above all else," are what have guided Eide through his 9-year gambit of international financial department leadership challenges and successes. Though familiar, the return to Norway has not been without its surprises – especially within recruiting, divergent perspectives and professional passion, according to Eide.
Now well into the COVID-19 cycle, several Forum participants then went on to illustrate how their respective industries were faring. Macrotrends, pending Norwegian legislation, newly developed technologies and reworked revenue streams were all on the virtual discussion table.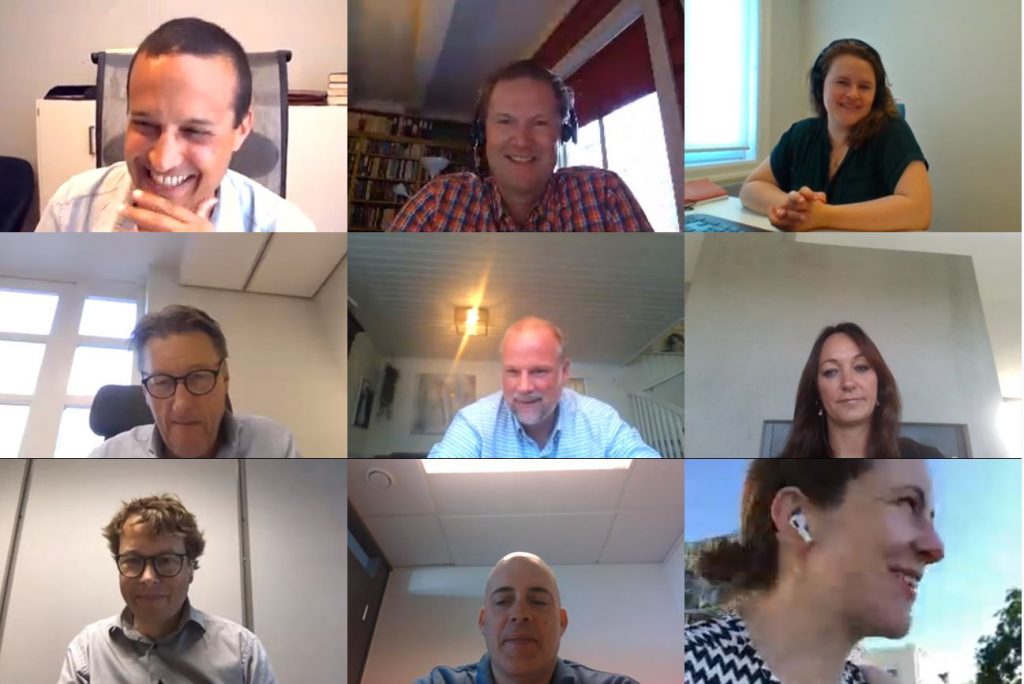 About the Financial Forum
AmCham's Financial Forum is a platform that provides cross-industry financial leads the opportunity to share best practices and have open discussions amongst peers – building a better understanding of what it takes to run a successful international finance department in Norway.  Through roundtable discussions and engaging, interactive workshops, member participants delve into real world financial operations challenges.
Please contact us for interest in participating in future Forums.