AmCham Financial Forum: Supply Chain Resilience & Financial Risk Developments
Leaders from AIG, Badenoch & Clark, CMS Kluge, Crawford & Company, DNB, EY, GE Healthcare, Honeywell, KPMG, Kvamme Associates, Roche, Thermo Fisher Scientific and Thommessen gathered in person at AIG's downtown offices for AmCham's Financial Forum.
Reflecting on supply chain resilience, the forum was kicked off by Geir Hetland, Head of Finance at Thermo Fisher Scientific. Returning from a two-year stint at the company's Carlsbad, California facility in 2020, Hetland was faced with an instant backlog that February requiring the company to kick into "COVID speed."
Thermo Fisher needed to quickly reallocate resources, expand production capacity and customer management to meet the sudden increase in demand, and minimize disruption in the value chain. This included companywide recruitment, adding 40 employees in Oslo alone.
Thermo Fisher reversed regular cost savings parameters to investment and rapid approval, meaning that decisions that usually took six months needed a next day turnaround. Hetland also outlined unique cross-industry collaborations to address rapid plastic scaling, as well as large scale infection testing in partnership with US universities.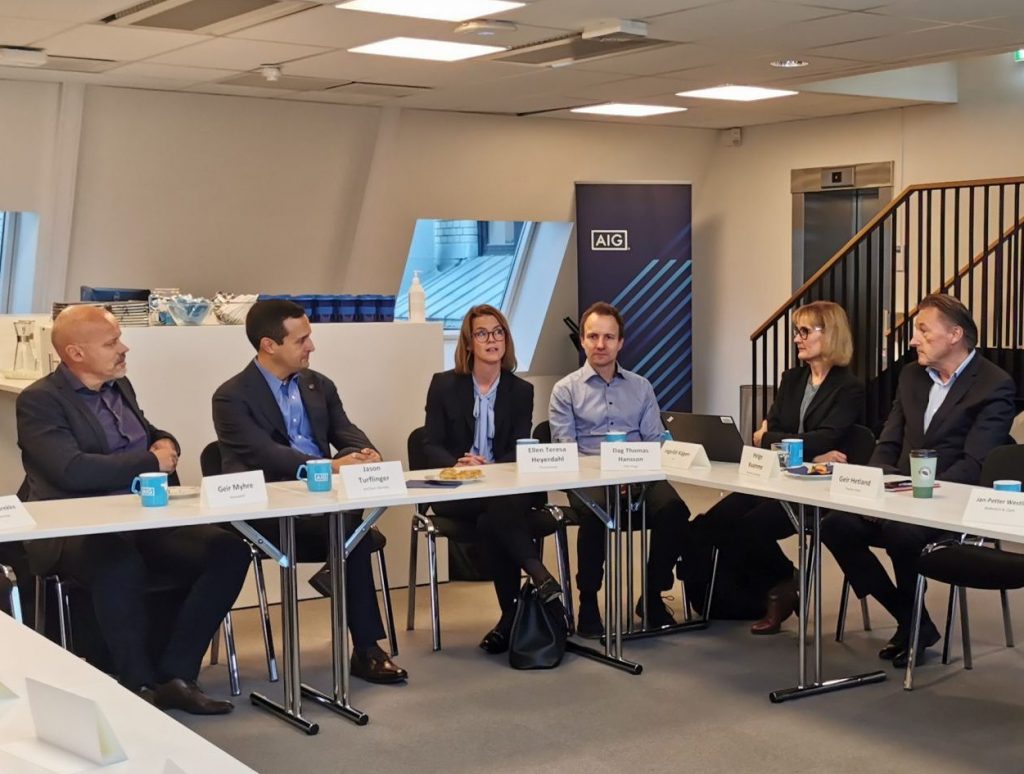 AIG's Cyber Practice Leader Nordics & Financial Lines Manager, Tine Simonsen, joined virtually from Denmark to provide financial risk insights within several key areas, including the impact of COVID on the insurance market.
As one of the largest cyber insurance teams in the Nordics, AIG's award-winning cyber solutions help their clients better understand and address cyber risk, including proactive services to address weaknesses – including vulnerability scanning, malicious IP blocking, and cyber prevention training.
IT criminals have quickly taken advantage of work from home regulations, with approximately 90% of cyber claims being ransom related. Simonsen detailed changes in cyber insurance and risk assessment, noting that particularly cyber decisions have moved from the IT department to the board level.
An engaging discussion ensued, with forum participants eagerly assessing risk, forecasting methods, corporate responsibility, and increased transparency throughout supply chains.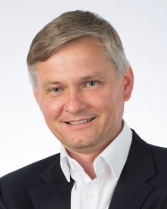 Geir Hetland – Head of Finance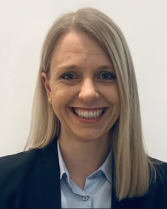 Tine Simonsen – Cyber Practice Leader Nordics & Financial Lines Manager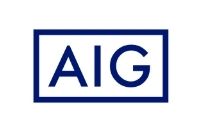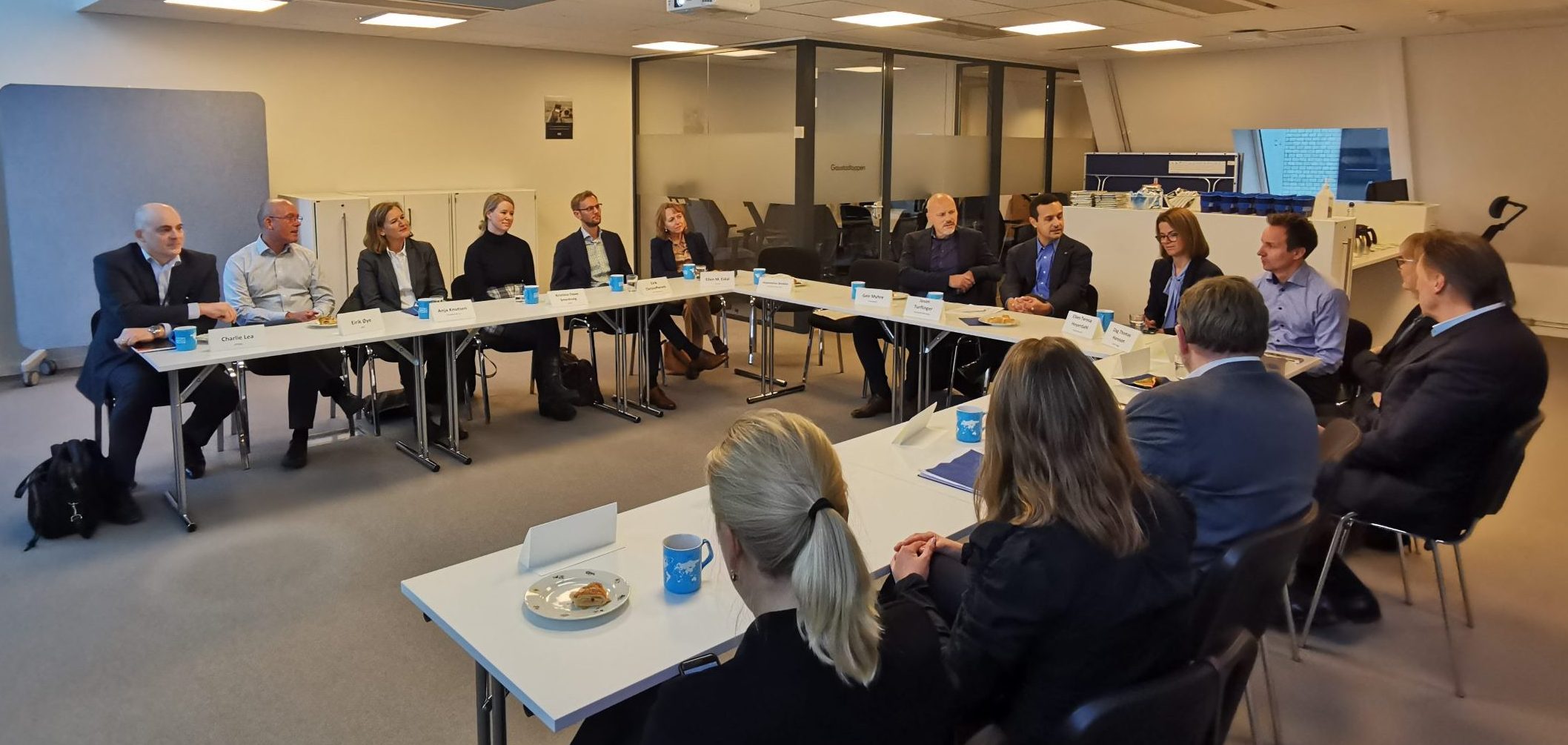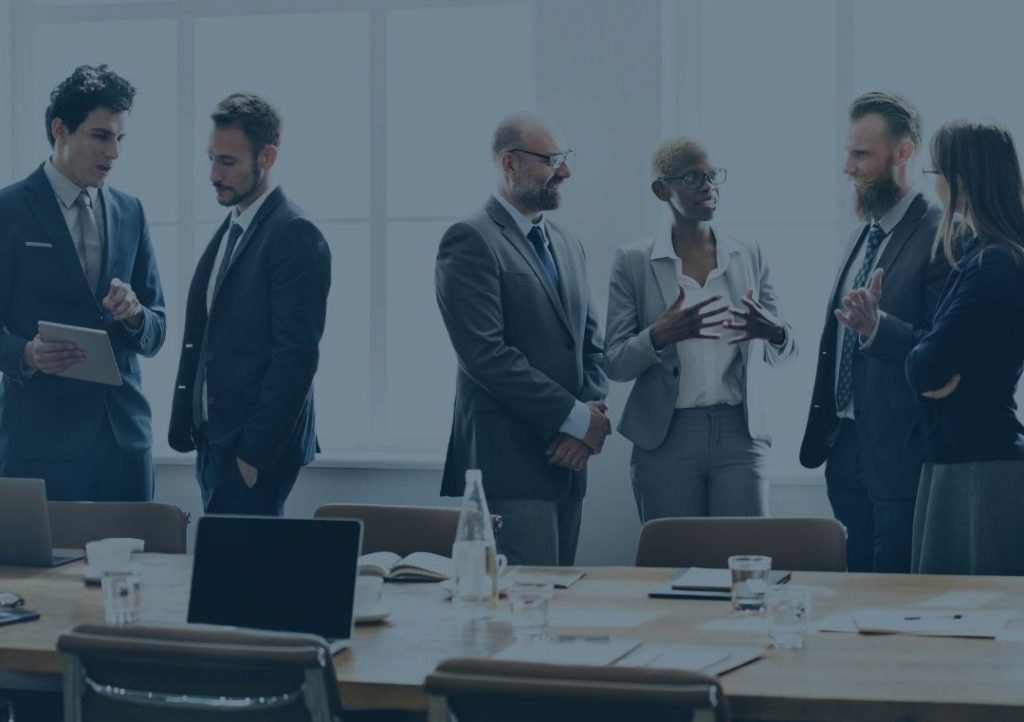 About the AmCham Financial Forum
The AmCham Financial Forum is a platform that gives financial leaders the opportunity to interact, share best practices, and learn from each other – building a better understanding of what it takes to run a successful international finance department in Norway. For interest in participating, please contact Madeleine.Brekke@amcham.no.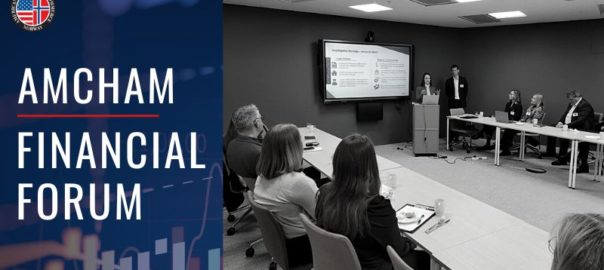 Member and partner leaders gathered at WTW's Skøyen office for our quarterly Financial Forum. This session focused on Elevated Insurance Risks, Nuclear US Verdicts, and Employee Romance Fraud.
Read More »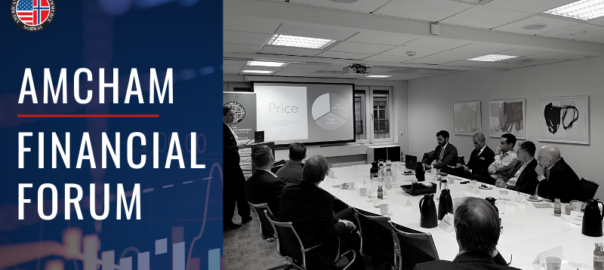 Member and partner leaders gathered at Dalan Advokatfirma's downtown office for our quarterly Financial Forum. This session focused on commercial property agreements, the suggested 2023 Norwegian National Budget impacts for business and a transatlantic economy in flux.
Read More »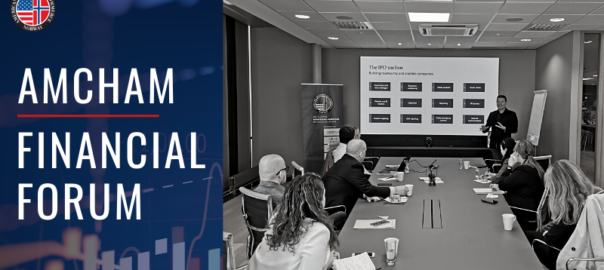 Leaders gathered at KPMG Norway's downtown offices for AmCham's quarterly Financial Forum. Reflecting on his own observations over the past years' "Norwegian IPO Frenzy," our forum was kicked off by Geir Bjørlo, Partner at Corporate Communications. With 100 listings since 2020, the pace has now slowed to only a handful due to current uncertainty.
Read More »