Forum Summary: AmCham CFO Forum - June 2019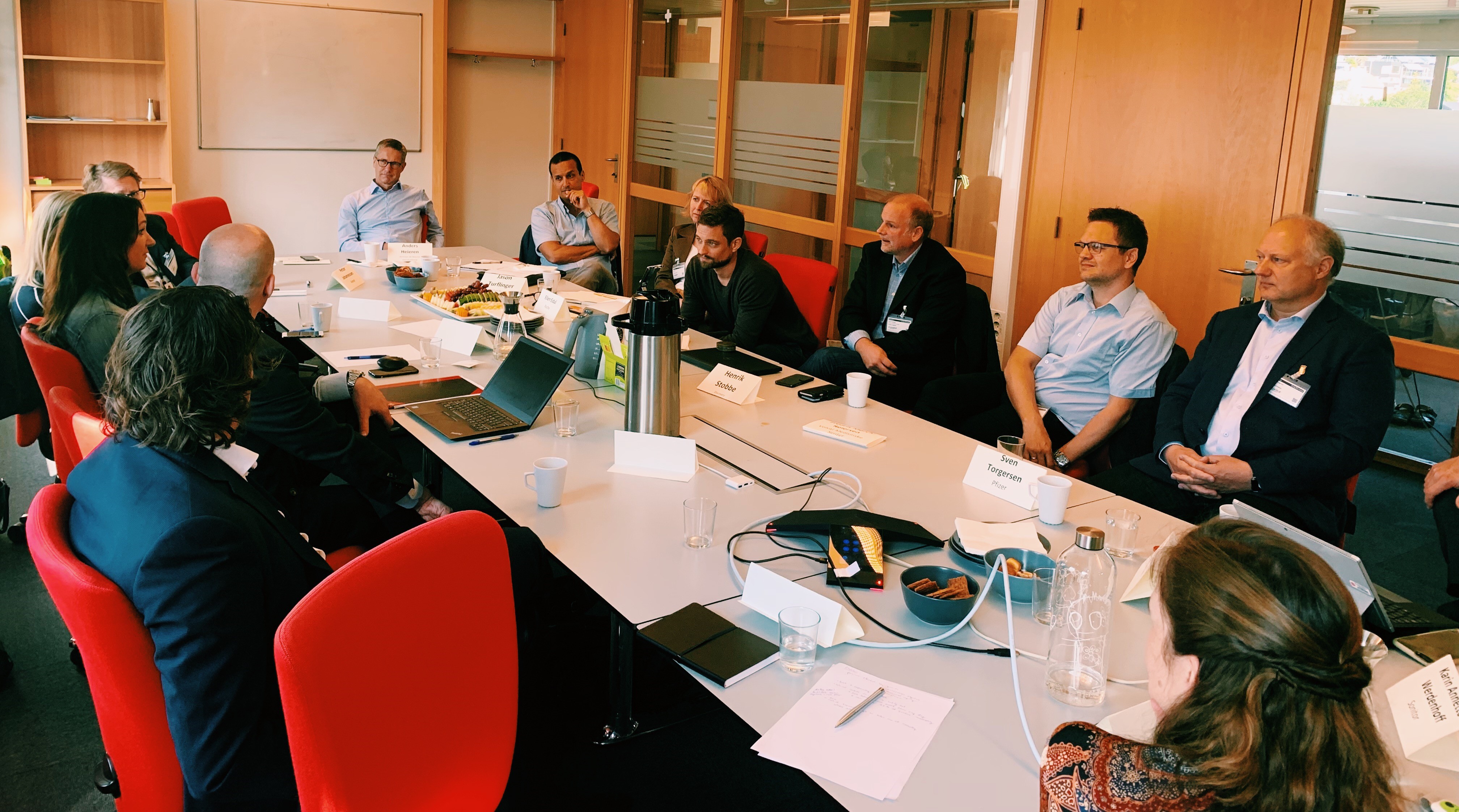 How Can International CFOs Be More Efficient?
AmCham welcomed 18 invited CFOs and financial industry leaders to Sonitor Technologies' Lysaker offices for our latest CFO Forum. Group CFO Hannah Tofteberg first outlined Sonitor's development and leading ultrasound location technologies. Participants represented member companies ranging in size, scope, and nationality, allowing for a truly in-depth discussion of what it means to represent Norway in an international organization.
The discussion started with a brief presentation by Henrik Stobbe, Finance Director at Discovery Networks Norway. He posed the question of how and if those around the table had already implemented any of the takeaways from our Q1 meeting on how to be a more efficient and effective financial leader.
Stobbe noted that 80% of the forum's Q1 findings were low-investment solutions, which allowed his team, and several others, to already actively implement them. One such approach was a re-working of meeting structures to both be more efficient and more actionable.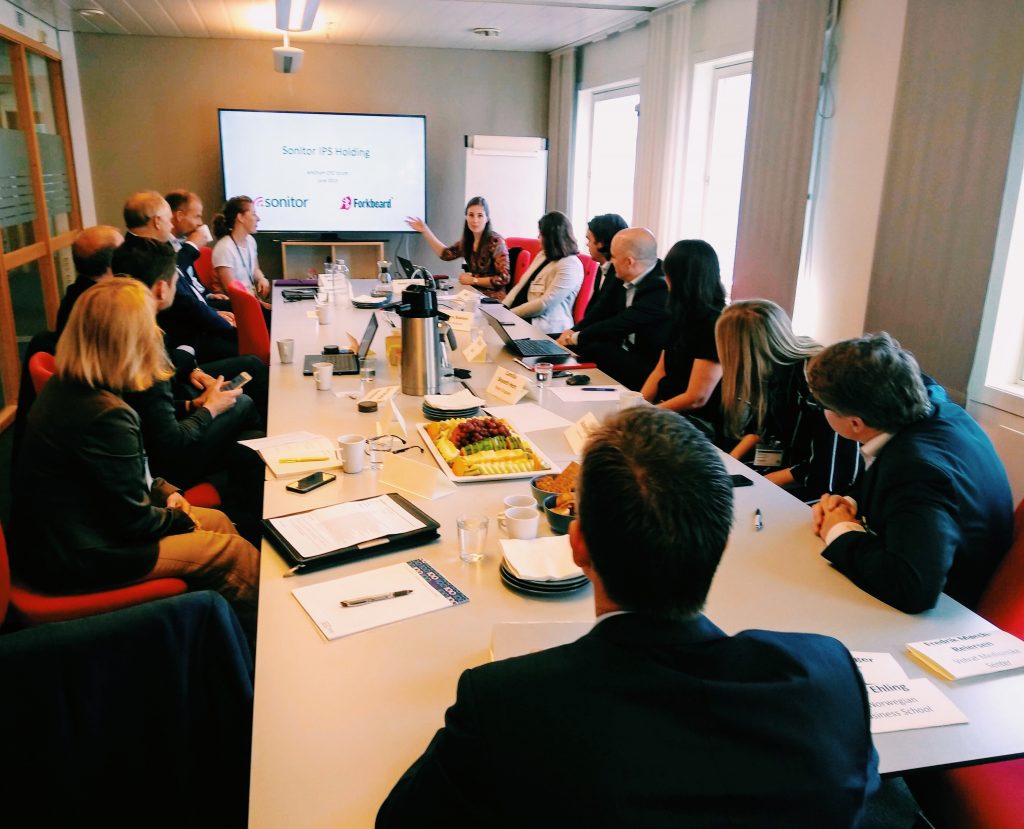 In agreement was Sven Torgersen, Finance Director at Pfizer, who noted that he had moved All Other Business to the front of the meeting agenda, and Action Points to the end – a small change he had found to make meetings much more proactive. Another CFO commented that she does not even attend meetings without agendas.
The lively discussion pivoted to the importance of time-management, for both participants and their teams, along with a variety of thoughtful methods that had been implemented with success at the companies represented around the table. Included were:  More defined roles within teams, streamlining forecasting systems, and discovering new tools to assist in risk-assessment.
Answering the question of how CEOs react to these changes, the resounding response was, as long as processes are delivered and guaranteed, they are pleased.
Internal Controls: Simplicity, Trust & Why
Charlie Lea, Partner at KPMG, then led dialog on internal controls and their organizational impact. He posed a question of the importance of these controls and how the processes surrounding them are affected by board activities, financial reporting, and compliance.
The resounding response from forum participants was that internal controls, while potentially cumbersome, are helpful and positive, providing a safety net and a sense of reassurance. Knowing that they could answer 99.5% of an internal auditor's questions immediately was of great relief, but they also noted the importance of not "killing it with controls" and maintaining balance.
Several participants shared their own experiences, both positive and negative, with internal controls and the importance of trust and oversight, especially in an international setting and with increased outsourcing. It was agreed that the most important aspect to these controls was recognizing why they had been implemented and communicating this with impacted teammates. The underlying theme in these discussions was the necessity of buy-in from all involved in every stage of the process.
AmCham's CFO Forum is a cross-industry platform upon which financial leaders can interact, share best practices and learn from each other about what it takes to run a successful international finance department in Norway.
If you are interested in participating in our Q3 meeting, hosted by Discovery Networks Norway, please contact us.