Transformation to a Digital Future
AmCham Managing Director Jason Turflinger warmly welcomed representatives from invited AmCham member companies at Discovery Network Norway's Nydalen headquarters for the Q1 edition of AmCham's long running quarterly Digitalization Forum.
Participants first heard from Discovery Networks Norway CEO Tine Jensen and Senior HR Manager Winta Negassi, with the two discussing the strategic and human resource aspects of guiding a media company through a period of disruption and increased competition.
Attendees then participated in a highly engaging roundtable debate, moderated by Next Step's Jennifer Vessels, with topics including future preparedness, the role of management in facilitating companywide adaptation, and the importance of local content in a globalized world.
Perspectives from the Television Industry – Tine Jensen
In her opening presentation to the forum, Discovery Network Norway CEO Tine Jensen touched upon some of the challenges television companies have faced due to increased industry disruption.
She noted that traditional television companies increasingly found themselves in competition with digital disruptors beginning in 2015. From that point, she noted, the key question for survival quickly became, "Are you able to bring in new business models?"
For Discovery, that came down to investing in the right competencies to turn out the best content at the quickest pace possible – a reflection of today's high paced digital media environment. She explored the complexities of competing against subscription-based digital newcomers, the advantages and disadvantages of traditional business models in the television industry, and the role of localized content in maintaining a domestic edge.
The Importance of HR in Adapting to Digital Disruption
Winta Negassi, Senior HR Manager for Discovery, then underlined the importance of focusing on human capital in guiding a company through periods of change due to the emergence of new, non-traditional competitors.
Negassi suggested that, instead of getting swept up in a rush to improve technology, increase efficiency and generate quick returns on investment, "The key to managing digital transformation is to understand that regardless of technological advancements, people are still your competitive advantage."
She then explained how Discovery utilized a four-tiered approach, from instituting digital sales seminars to bringing in guest speakers, to inspire employee confidence as they adapted to the growing role of digital in the television space.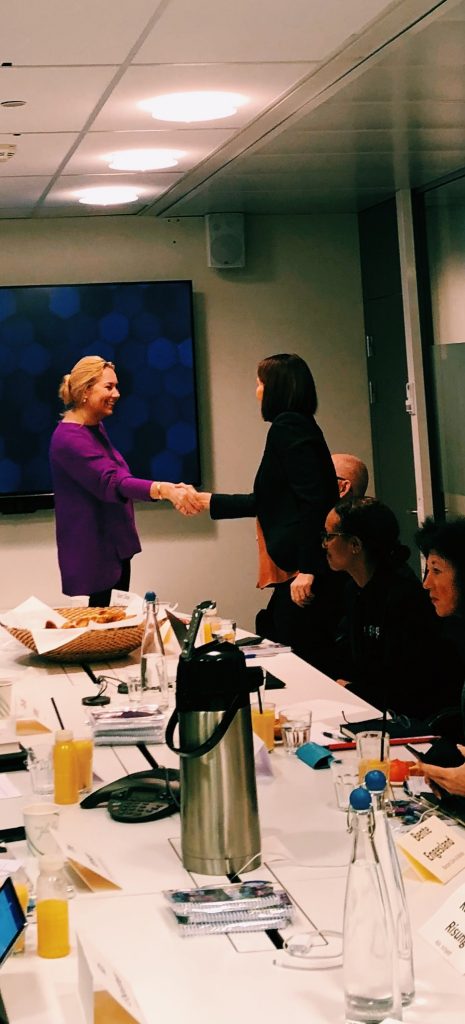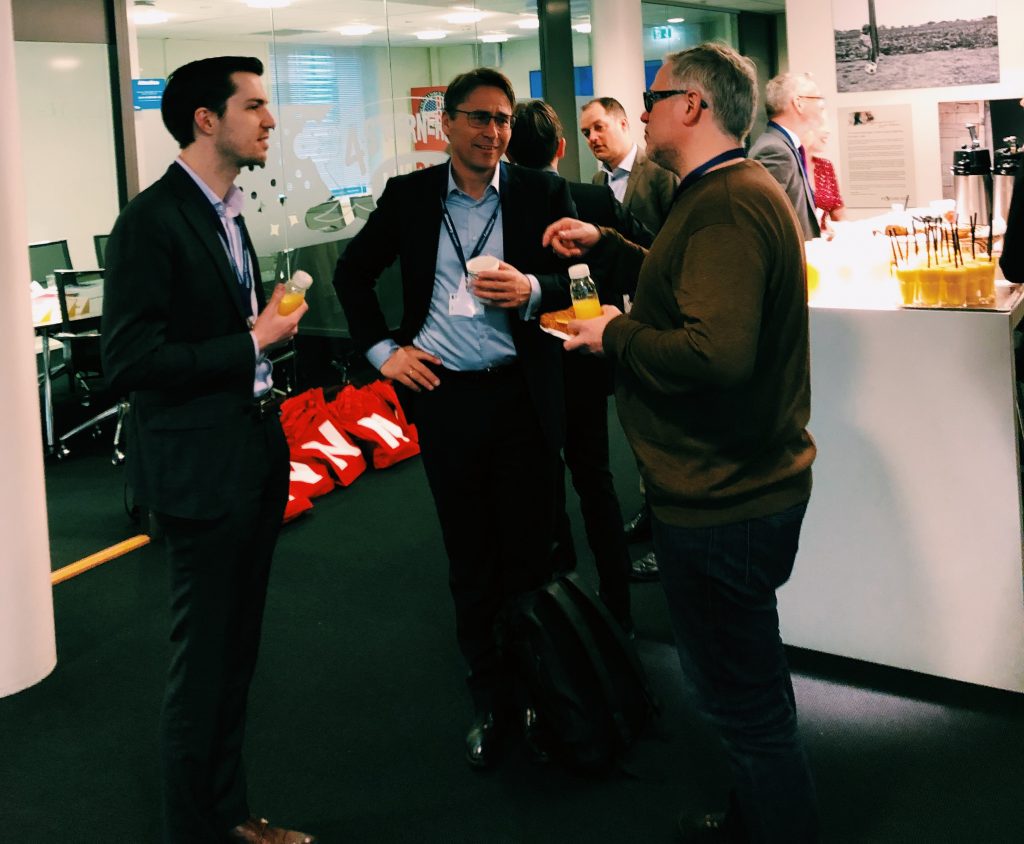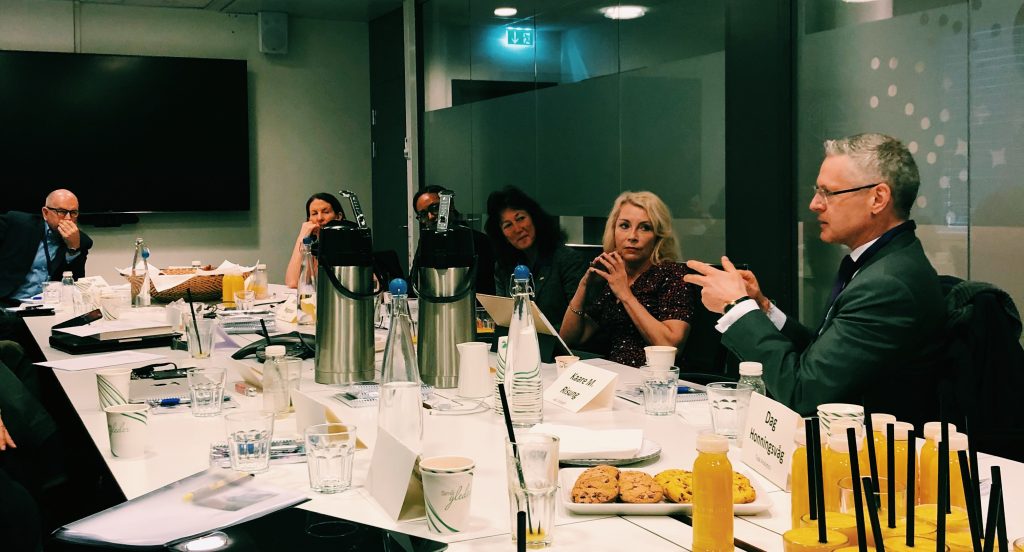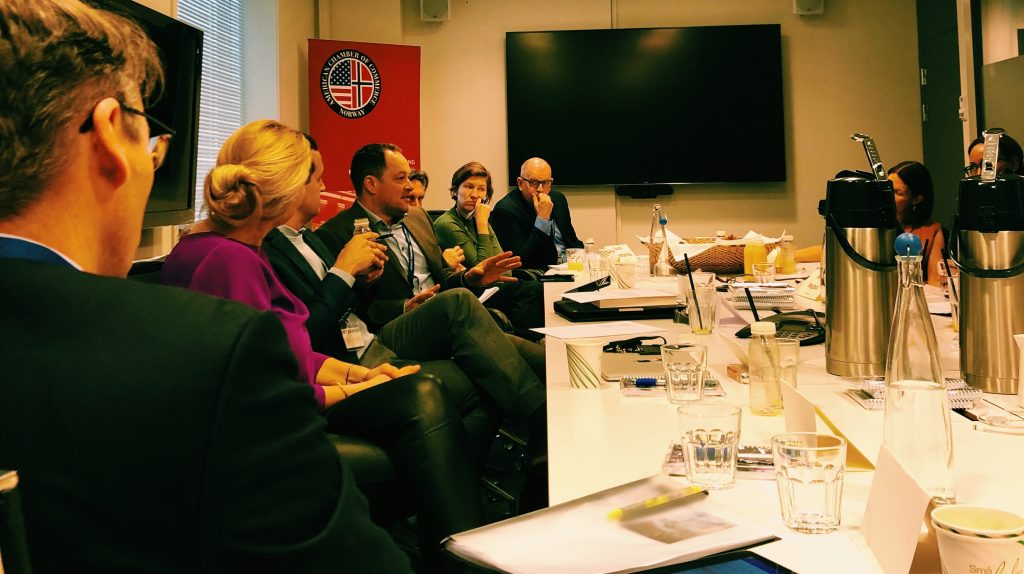 "The key to managing digital transformation is to understand that regardless of technological advancements, people are still your competitive advantage."
Senior HR Manager - Discovery Networks Norway
The Role of Management in Adapting to Change
After the conclusion of Negassi's presentation, participants launched into a lively discussion about the role of management in adapting to change.
A sentiment that resonated with all present, regardless of whether they worked in an industry currently experiencing market disruption, was the importance of corporate foresight – the ability to anticipate change and implement strategies proactively. As one participant reasoned, "If you are vigilantly monitoring changes in your industry and implementing proactive strategies, then you have already planted the seeds necessary to thrive when disruption comes."
Vessels noted that management does not need to have all the answers, but they do need to give employees the tools necessary to explore new trends and technology – a sentiment built upon by AmCham Managing Director Jason Turflinger who added, "It is not just about management knowing where the industry is headed, it is also about getting employees to buy in."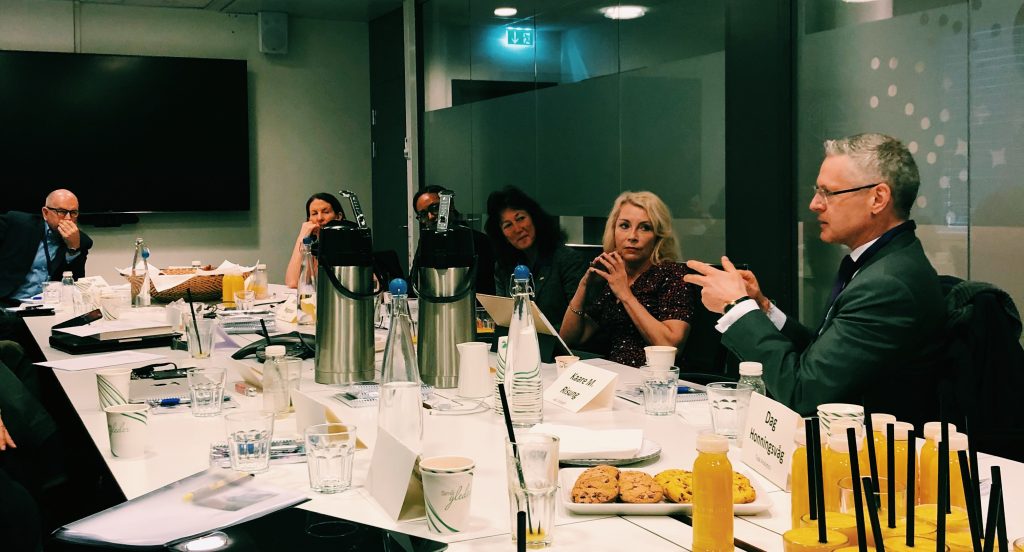 About the Digitalization Forum Series
The AmCham Digitalization Forum Series was initiated in 2016 in response to wide interest from AmCham member company leaders in better understanding the challenges and opportunities of today's digital business environment. From sharing best practices to exploring how different member companies have implemented digital transformations, the series aims to foster confidence, inspire collaboration, and promote cross-industry dialogue across the Norwegian-American business community.
Our next Digitalization Forum on May 29th will feature Harvard Business School's Sunil Gupta, author of the book Driving Digital Strategy: A Guide to Reimagining Your Business. For interest in participating, please contact us at amcham@amcham.no.