Mentorship Program Kickoff
Participants in the 2019-2020 edition of AmCham's Mentorship Program gathered at Gambit Hill+Knowlton's Oslo headquarters to learn how to get the most out of their mentor-mentee relationships and find out who their program partners would be for the next nine months.
The session began with participants introducing themselves, discussing what they hoped to get out of the program, and previous experiences with mentorship – a process that underscored the broad diversity of experiences, perspectives, and industries in the room.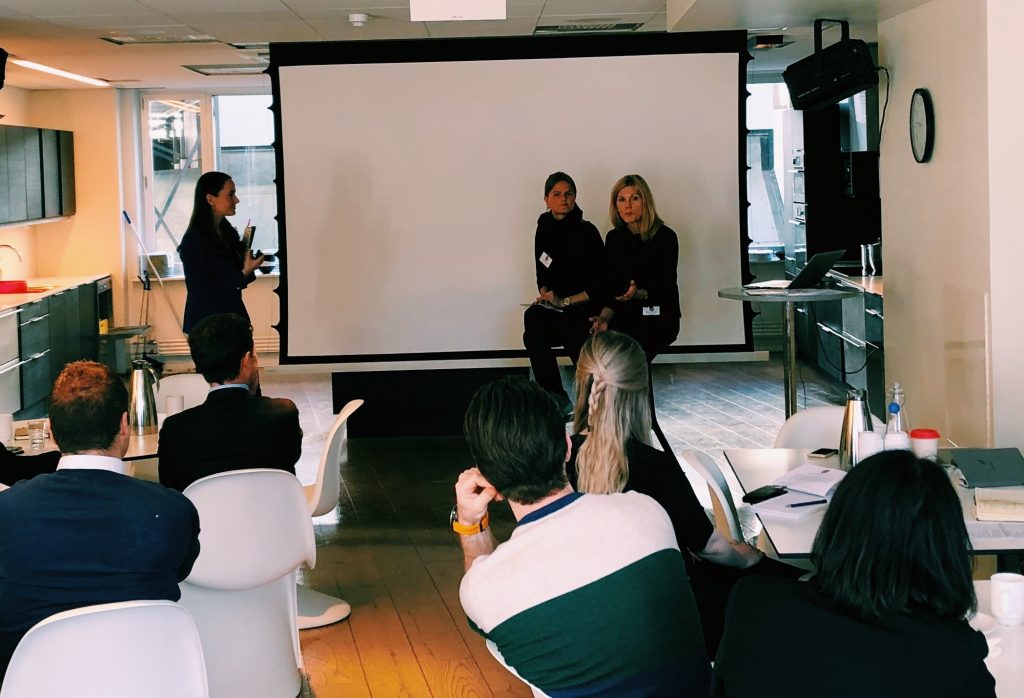 Mentorship Program at a Glance
Building Trust in Client and Mentorship Relationships
Jan Ottesen, Director of Public Affairs for Gambit, followed with a presentation highlighting the art of building trust in professional relationships.
Noting the tremendous value one can bring to the table when transitioning from being merely a service provider to a trusted advisor, Ottesen delved into how to build credibility and reliability in a relationship. He also warned participants about a common danger – focusing too much on oneself during a conversation.
It was a sentiment that resonated with his colleague, Simen Johannessen.
"When you've built that trust – it makes your job, and the relationships you have, much more interesting. It's a process though – one that's engaging, challenging, and inspiring, all at the same time."
Ottesen then discussed the importance of listening and diving below the surface to better understand other people's needs, thoughts, feelings, values, beliefs, and fears.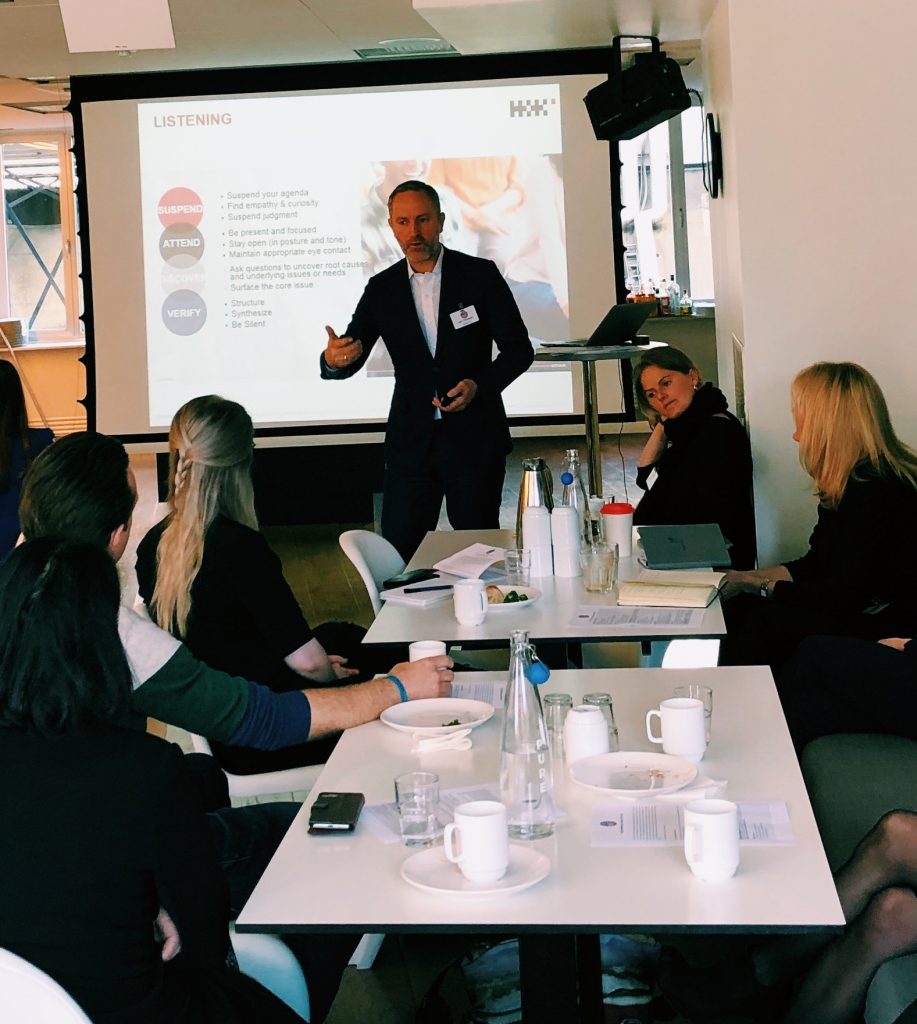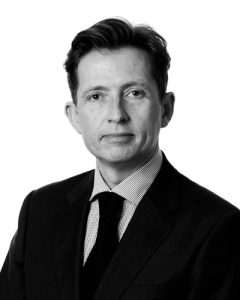 "When you've built that trust – it makes your job, and the relationships you have, much more interesting. It's a process though – one that's engaging, challenging, and inspiring, all at the same time."
The Mentee-Mentor Relationship
Following Ottesen's presentation, Gambit's Karen Romer and Nora Callander took the stage for a panel discussion exploring how mentors and mentees can develop the ideal mentee-mentor relationship.
Romer, Gambit's Director of Corporate Communication, noted that in an ideal mentee-mentor relationship, the mentor learns as much as the mentee. She discussed how one mentee sharpened her knowledge of digital tools, allowing her to better understand how younger generations, often called digital natives, interact with digital content and platforms.
It was an experience that taught Romer something particularly valuable – companies must be careful to avoid burying such expertise in corporate hierarchies, and instead create platforms for young leaders to get involved and share their perspectives.
Callander took participants through her experience as a mentee in the previous cycle of AmCham's Mentorship Program, which she described as "one of the best learning programs I've ever participated in."
Paired with Roche Norway General Manager and AmCham Board Member Rajji Mehdwan, Callander described how Mehdwan helped her develop the confidence to take more initiative in her career and widen her international perspective.
"I was going to spend a few days in Barcelona for vacation, and Rajji challenged me to take a few extra days and spend some time at our office there to make connections outside of Norway. She said that I should even book meetings with key people there. Although a little scary, I did it. And it was great! These people were so friendly and eager to open up their network to me. Being challenged to do this led me to think in even bigger terms about my career opportunities in Gambit Hill+Knowlton. In fact, my next move is a year exchange to our London office, which I am really excited about."
Callander concluded by highlighting the importance of developing a two-way mentorship relationship. One in which the mentee, with help from their mentor, has the courage to speak up and share their perspectives, and where the mentor is well prepared and genuinely interested in helping their mentee develop in their career – something also touched upon by Romer, but from the mentor perspective.
"It's been fun to watch people I've mentored progress," she noted, "I'm truly interested in seeing where they have gone, and will go, with their careers."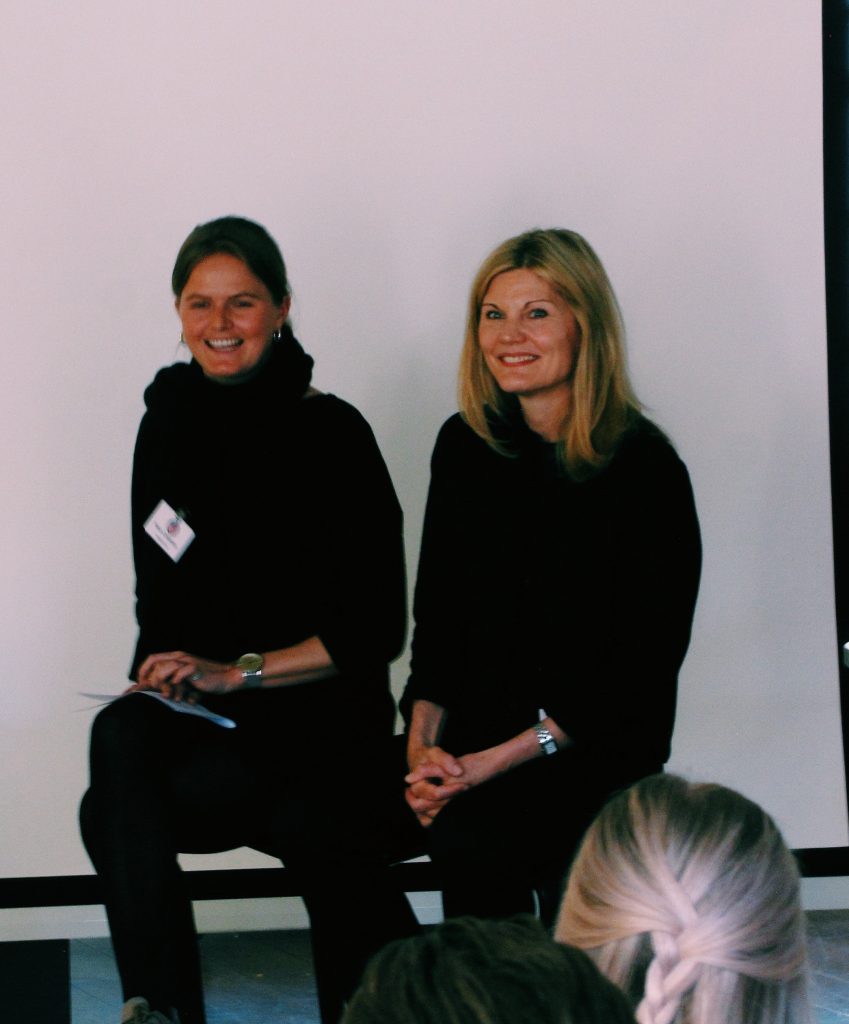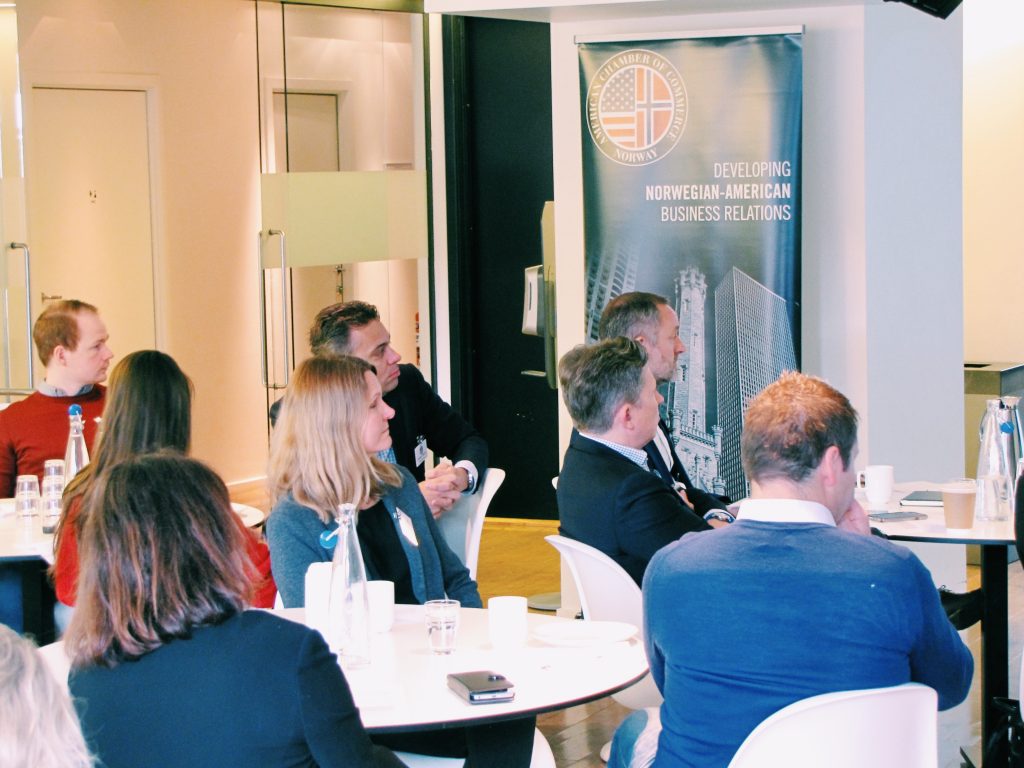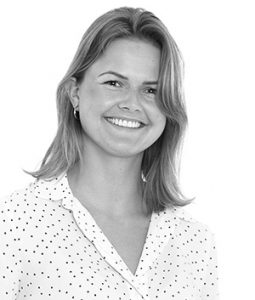 "AmCham's mentorship program is one of the best learning programs I've ever participated in."
Mentorship Pairs Revealed!
After the panel discussion, AmCham's Katja Dahl Murphy revealed the mentorship pairs for the 2019-2020 cycle, with thirty-six mentor and mentee representatives from fifteen different companies and organizations, including AmCham, divided into eighteen pairs – the largest participation to date.
Participating AmCham Patron companies are Pfizer, Jotun, Bristol-Myers Squibb, British American Tobacco, Janssen, Roche, AIG, Philip Morris International, Coca-Cola, MSD, Gambit Hill+Knowlton, KPMG, and Radisson, with the US Embassy also participating.
The pairs then broke off to introduce themselves to their new mentor or mentee.
About the AmCham Mentorship Program
With its unique cross-industry orientation and global approach, the AmCham Mentorship Program offers a dynamic, internationally-minded arena for leadership development. 
The program, entering its fourth year, pairs emerging corporate talent with seasoned executives from Patron-level AmCham member companies. The end result: a collaborative arena that fosters innovation, prepares young leaders for the challenges of today's international business environment, and forges strong bonds between AmCham member companies.