AmCham Mentorship Program Final Group Gathering: Change Management & Talent Trends
Participants of the AmCham Mentorship Program attended their fourth and final group gathering; the culmination of a 9-month program consisting of group gatherings and one-on-one mentor-mentee sessions for 62 participants from 26 member organizations across ten industries. The finale, held at IBM's inviting and interactive Client Center in the heart of downtown Oslo, featured presentations by IBM and Talent Solutions (ManpowerGroup).
Leadership in Unchartered Terrain
At the helm since 2019, Hans-Henrik Merckoll, CEO at IBM Norway has led the company through transformational change including restructuring and global pandemic retooling. When confronted by uncertainty, the leadership compass instinctively points towards the company's purpose: to be a catalyst for positive change in the world. In addition, "passion emanated through leadership will ultimately evoke the same notion with clients and employees." Responding to the pandemic aftermath, Merckoll walked participants through initiatives presented at the workplace to maintain the all-important corporate culture. In addition to recognizing high performance amongst employees, their development is also weighted, where also "failures" are part and parcel of the journey towards improvement.
IBM, now focusing on hybrid cloud and AI, is a leading American multinational technology corporation that has thrived for 112 years. In order to maintain status as a preferred technology partner meeting the needs of today and understanding the needs of the future, IBM focuses heavily on research and development. A purpose-led leadership combined with mandatory employee training (R&D curriculum) are, as demonstrated by Merckoll, factors that ensure continued engagement, production levels, and results, in a world that is changing very quicky.
As technological disruption and talent shortages increase the complexity of workforce needs, organizations must optimize talent strategies to execute their business strategies. With over 28 years' experience with developing teams, May-Britt Falcke, Country Manager at Talent Solutions, knows first-hand how organizations can best be equipped when maneuvering the new talent markets.
One of the world's largest staffing firms, the ManpowerGroup's expert family of brands – consisting of Manpower, Experis, Jefferson Wells and Talent Solutions – all provide specialized workforce solutions. Talent Solutions is a global talent management offering that provides outplacement, career management and leadership development. Drawing from the Group's latest report: The New Human Age, Falcke presented workforce trends shaping the future of work. Shifting demographics (an older workforce), individual choice, tech adoption, and selected competitive drivers were named as the main forces impacting the future of work, each supported by underlying trends. Echoing Merckoll's point on speed, Falcke also pointed out the rapid development within technology and thus the need for personnel in that field, requiring flexible solutions in order to pivot in this "new age."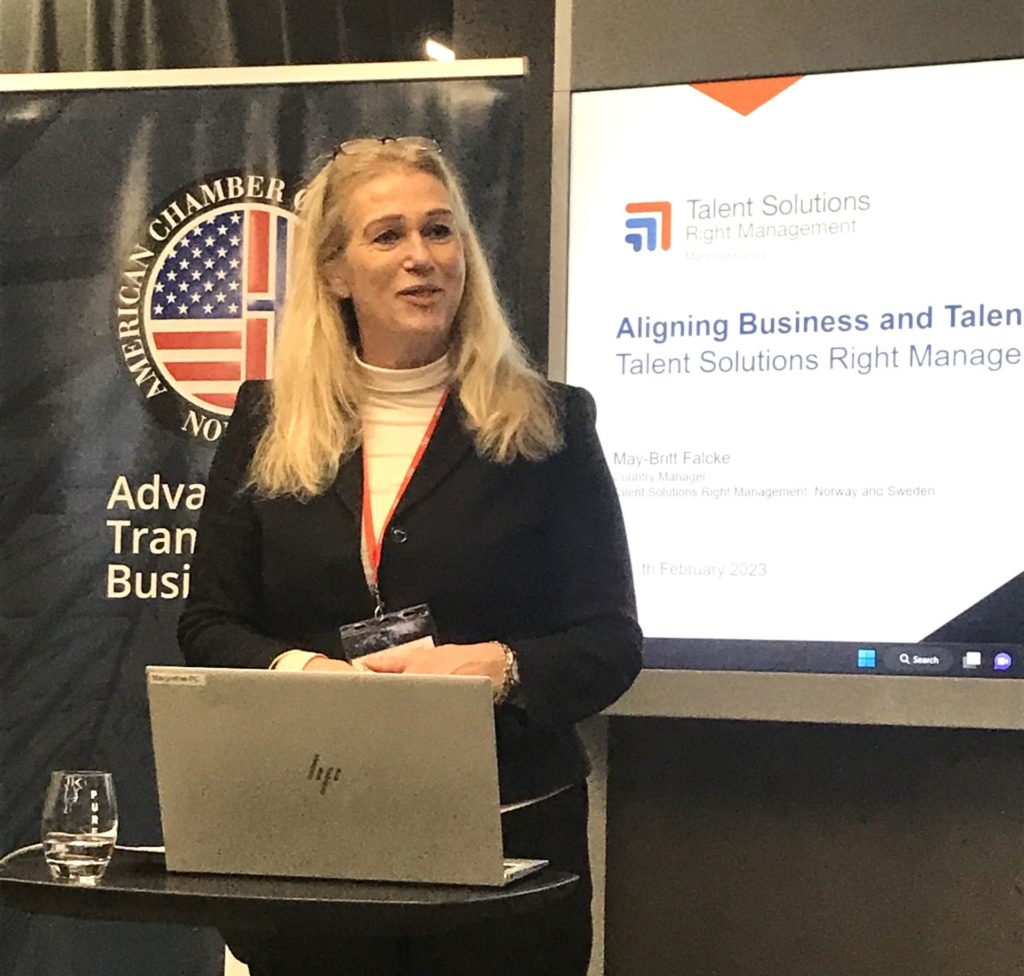 Participating Companies 2022-23: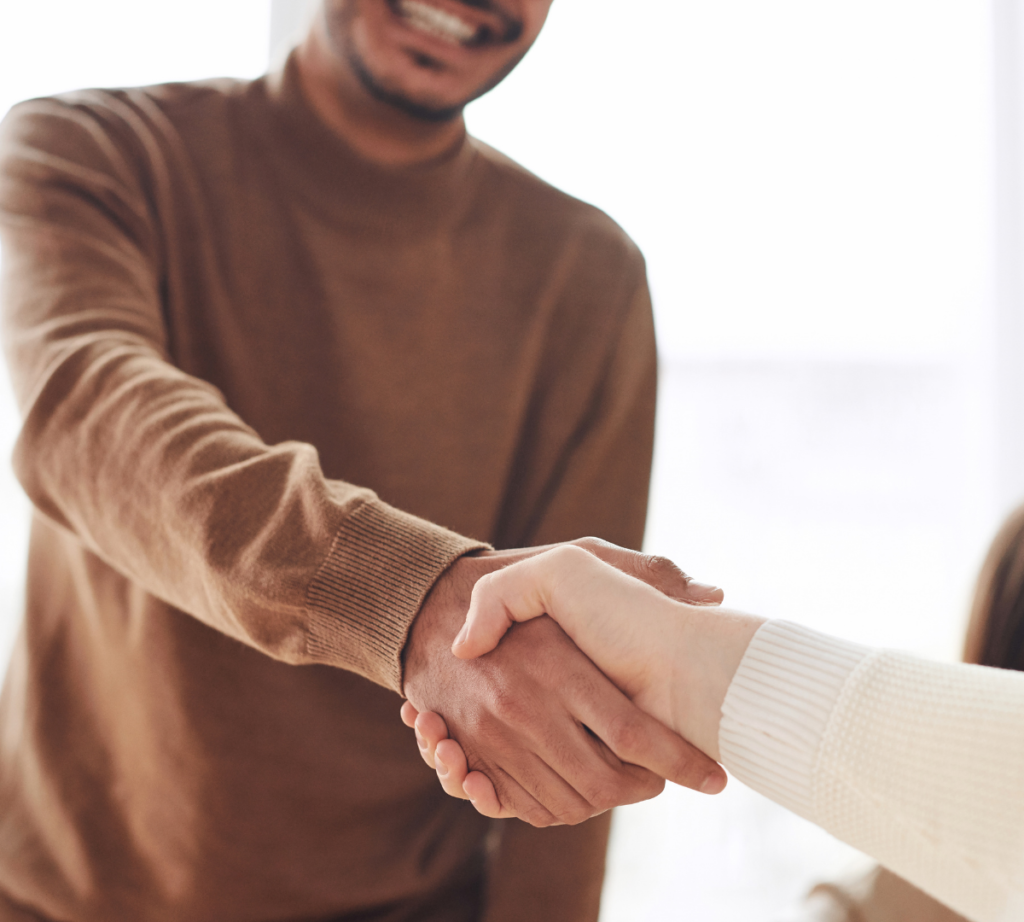 About the AmCham Mentorship Program
With its unique cross-industry orientation, the AmCham Mentorship Program offers a dynamic, internationally minded arena for leadership development.
The program pairs emerging corporate talent with seasoned executives from AmCham Patron-level member companies. The result: a collaborative arena that fosters improvement and reflection, prepares young leaders for the challenges of the international marketplace, and forges bonds between AmCham member companies.
The Mentorship program is available to Patron-level members of AmCham Norway. For interest in participating in the upcoming edition of AmCham's Mentorship Program, please contact Margrethe.Harboe@amcham.no.
Past Mentorship Program Events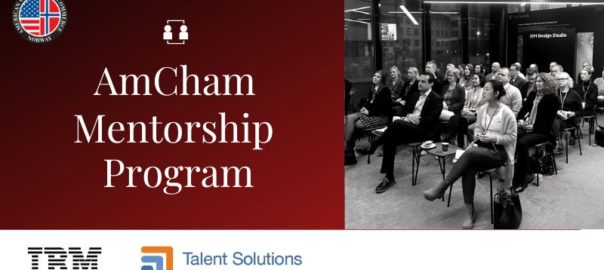 AmCham Mentorship Program Final Group Gathering: Change Management & Talent Trends Participants of the AmCham Mentorship Program attended their fourth and final group gathering; the
Read More »
AmCham Mentorship Program – 3rd Group Gathering Leaders' commitment to sustainability and employee wellbeing were on the agenda as participants of the 2022-2023 edition of
Read More »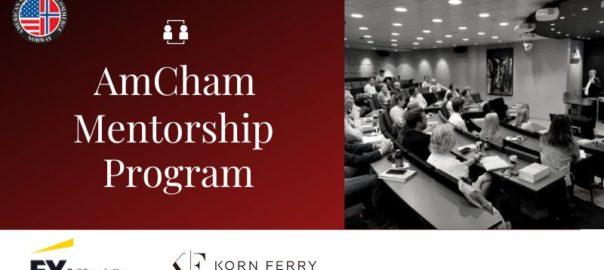 AmCham Mentorship Program – 2nd Group Gathering Participants of the 2022-2023 edition of the AmCham Mentorship Program attended their second group gathering at EY's Oslo
Read More »