AmCham International Leadership Interview Series
An AmCham International Leadership Interview with Thomas Kraft, CEO & Founder, Novelty Food
Novelty Food AS is a Norwegian company that develops, sells, and imports an assortment of confectioneries and snacks, driven by quality and great flavors. Their award-winning mono praline, Grieg Suites, consists of Belgian dark chocolate and Lübeck marzipan cream, enriched with apple juice from Hardanger in the west of Norway on a layer of Viennese hazelnut nougat. With this unique combination, Grieg Suites is rich and innovative, drawing clear references from the national romance that the acclaimed composer Edvard Grieg represents.
Novelty Food is currently crowdfunding through Folkeinvest, inviting those who would like to partake in their journey of expansion both in Norway and abroad. The crowdfunding is open to Norwegian Bank ID holders, with a minimum investment of NOK 600.
Not many chocolates can boast of being made from Hardanger fjord apples. How did you come up with this combination?
When developing Grieg Suites, we wanted the brand and product to be a good representation of Norway. As Grieg has created the Norwegian sound, we wanted the chocolate to have the taste and sweetness of Norway as well. The choice of ingredients is influenced by our heritage, with marzipan being a classic confectionery ingredient, with long traditions in Norway.
We looked at a lot of fruits and berries to find what we could use, and in the end, we landed on apples. Grieg Suites is a tribute to Norway's greatest composer, Edvard Grieg (1843-1907). And since Grieg composed a lot of his music in Hardanger, it was great to find a fantastic apple farmer in Hardanger to give it a real taste of Norwegian nature.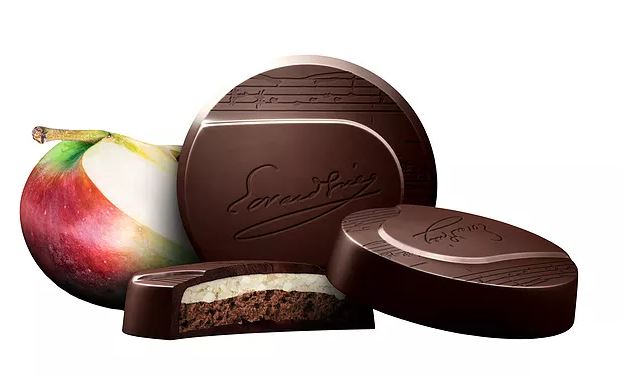 Novelty Food has distribution channels in Norway and the US, what are the key differences in the strategies in the different markets?
The main difference is that in Norway, Grieg Suites is seen more as a local product associated with Grieg and Bergen, but in the US, it is considered a more unique product representing all of Norway. Americans appreciate our background story, our connection to nature, and Grieg as well. We needed to communicate the Norwegian values and quality a lot more in the US, so they understand what the product is about, whereas most Norwegians have clear and immediate associations.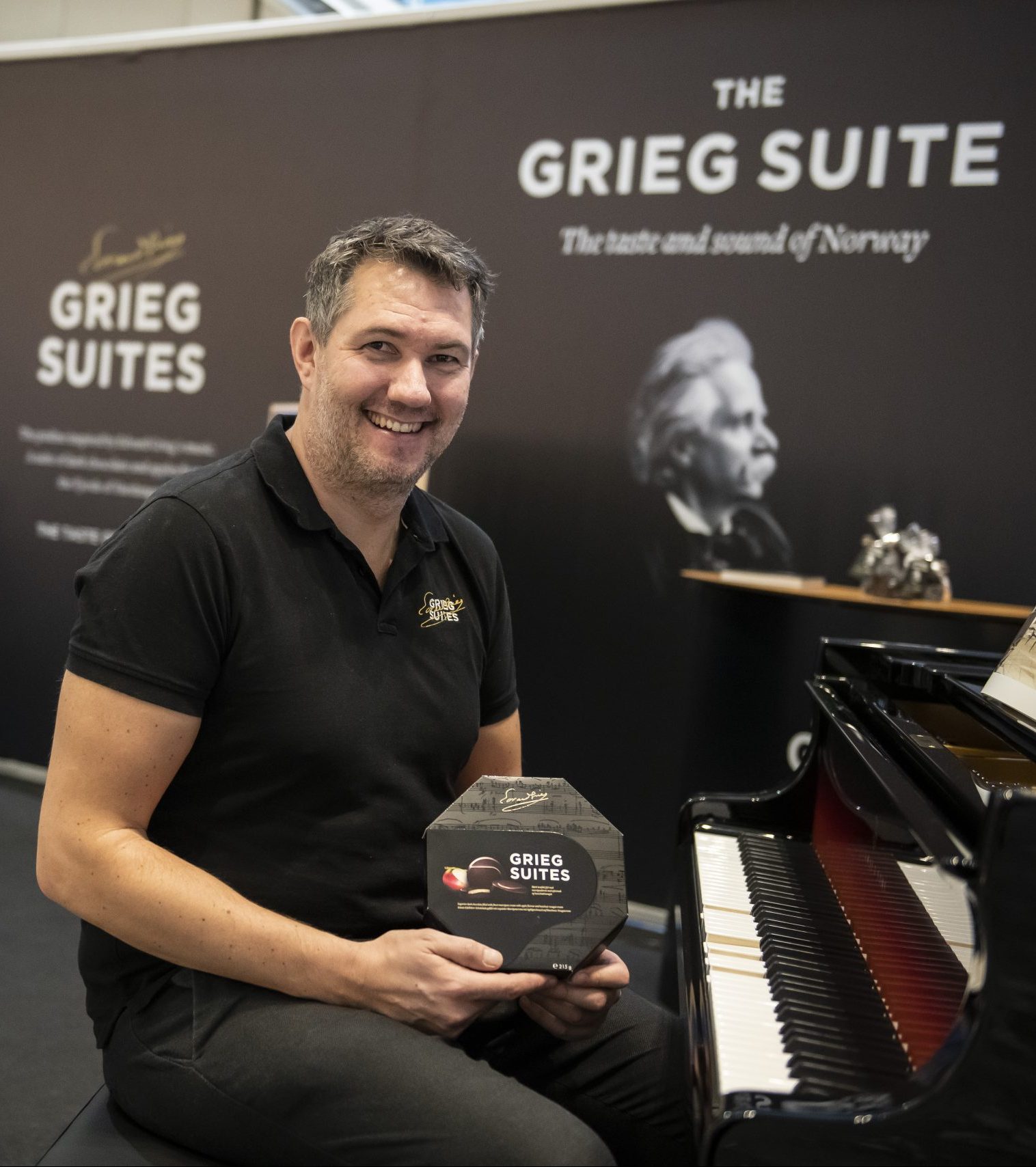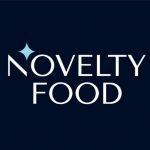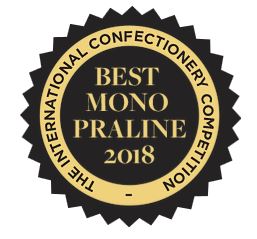 You have opted for unique profiling collaborations. What are the benefits and results achieved by such cross-promotion?
As a tribute to the fans of Grieg, it makes sense to work closely with the Edvard Grieg Museum, Troldhaugen, and the Grieg Society. Orchestras, composers, and concert halls have honored us with great feedback. We wanted the music of Grieg to accompany every piece of chocolate. Inside every gift box you will find the musical notes for Grieg's famous composition "Morgenstemning."
Since we are a small Norwegian company, we need something for us to stand out. When we have looked at what other companies have done worldwide, a lot of good products are connected to the heroes and cultural stars of each country. Creating a product based on a cultural hero in Norway has proven advantageous, and we wanted to cooperate with the Edvard Grieg Museum to be sure that we honored Grieg the right way and had the right product text and imagery to make sure that we were not just another company trying to earn money of someone else's name, ensuring a real tribute through the partnership with the museum.
Cross-promotion has also opened doors for us, including our launch in China with Viking Cruises and other partners such as Disney in the US.
The first chocolate we created was in partnership with the singer Aurora – the first product she has collaborated on that is not music.
Grieg Suites is currently sold at Walt Disney World's Epcot Theme Park in Florida. Do you find there is an advantage being recognized as a Norwegian brand when selling products in the US?
Norway has a very, very high standing in the US, both as a nation and as a people, and is viewed as very much in tune with nature. To have the Norwegian branded product at a theme park like Disney means a lot. We are the only chocolate there and I think we were chosen because of this close connection with Norwegian culture.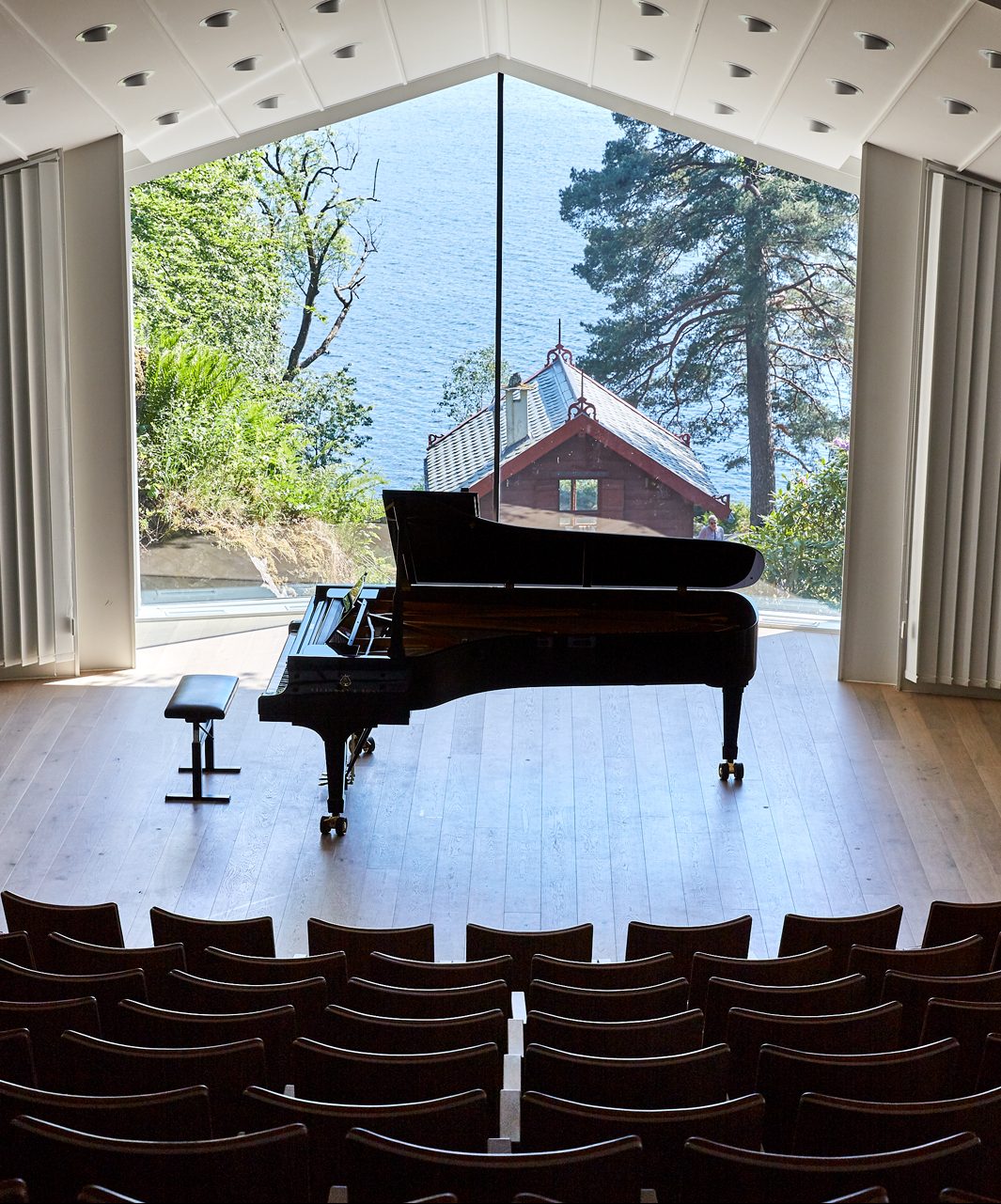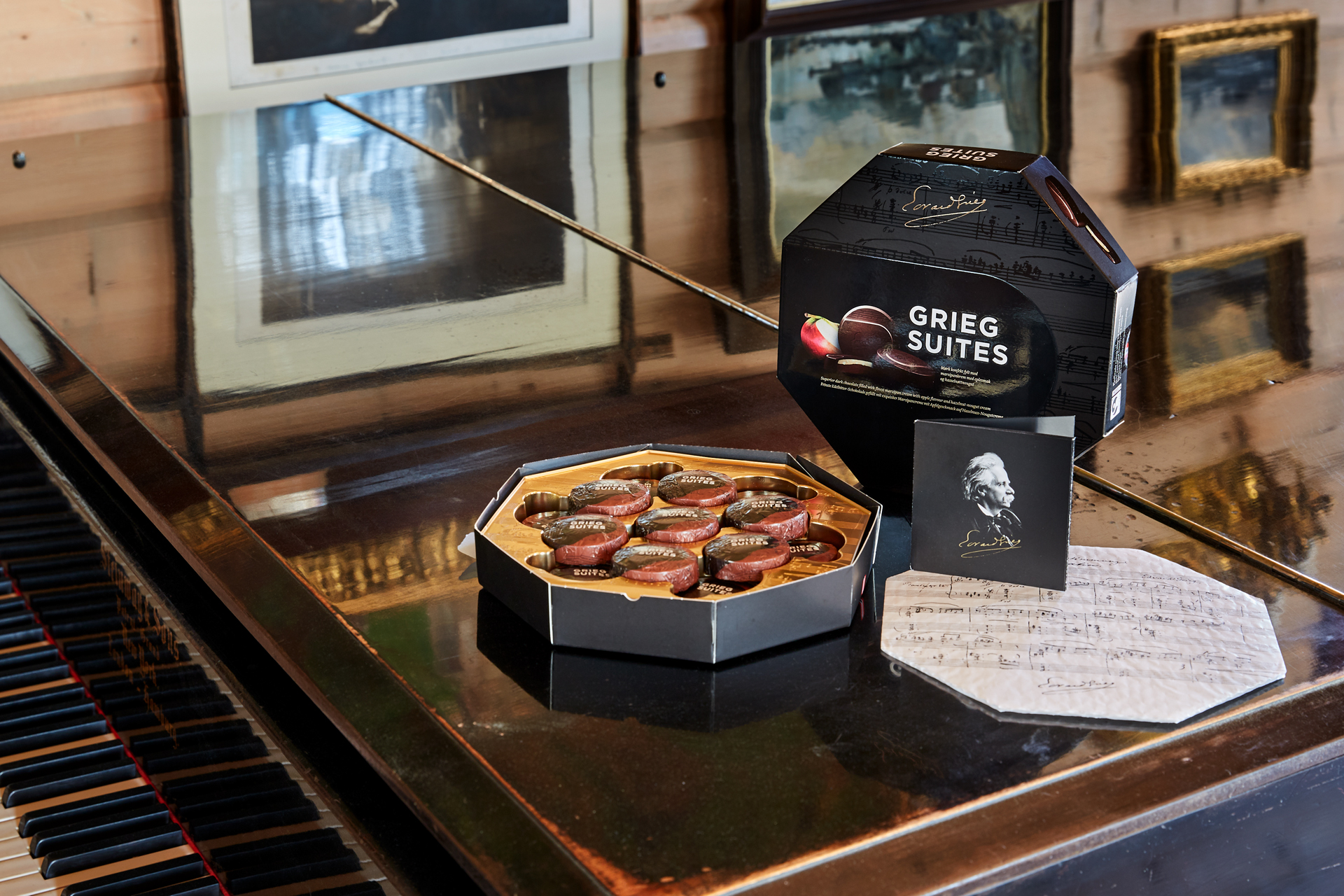 Before starting Novelty Foods, what was your leadership background?
I have been working with food and taste for the past 20 years, starting in the beverage industry building brands in Norway, and then led the Nordic launch of a fast-food collaboration with Circle K. From there, I started a small local dairy in Norway while simultaneously building the seasonal range of several pharmacy chains across the Nordics. So, it's been a long journey both with private equity, private owners, family owners, buying and selling and seeing both sides of the table and learning how both small and large organizations work. I think it's this background that enabled me to found Novelty Food, and made me take the chance to stand on my own and create a new concept.
What advice do you have for other entrepreneurs and companies who are looking to successfully launch in the US?
Most important when you launch in the US is to have the right partners, and of course, timing counts as well. We had horrible timing last year when we launched our products at the end of 2019 and the start of 2020 when the pandemic hit. So, one piece of advice is not to launch two seconds before a pandemic!
Having great partners is key because the US is a very complex and difficult market, so you need to have excellent feet on the ground to make it work. I would also recommend having some sort of brand awareness around you so people will see and find your product. For example, we have partnered with TV shows New Scandinavian Cooking and Wine First. Having our products visible on those programs really helps when you want to talk to the large stakeholders in the US because things are bigger there. We are 5 million people, so even if you are big in Norway you are not big in the US.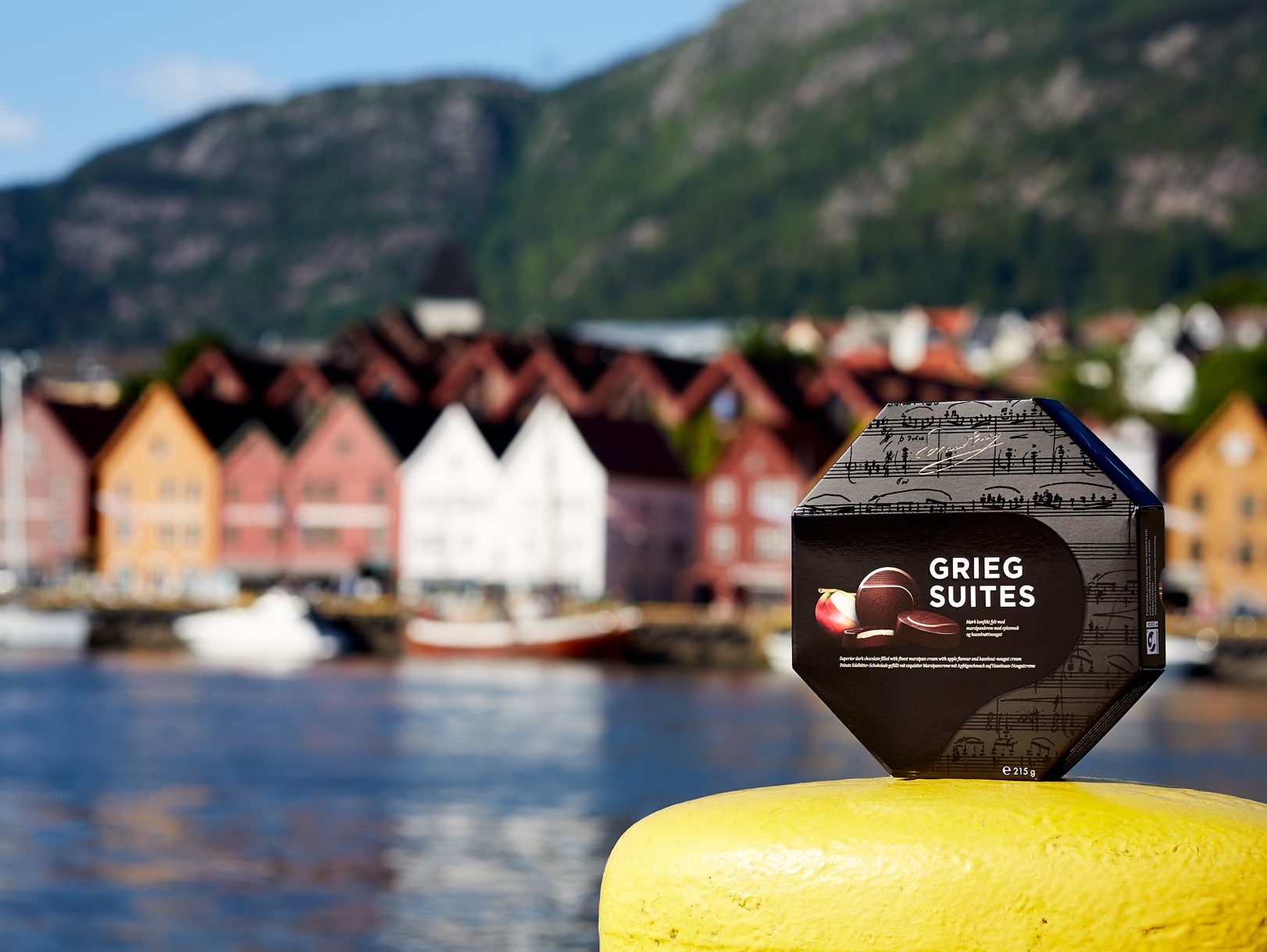 Where do you see Novelty Food in the next five years?
We are hoping to become a brand that is visible. In the case of Grieg Suites, my dream when I started was to be able to see the products at concert houses around the world, in tax free stores, and just walk into a store and hear someone recommend one of our products to someone who lives far away. Reaching this level of visibility and recognition is the goal for both Grieg Suites and VGAN. Especially for the latter, as it's a unique brand that we hope will thrive within the competitive and growing plant-based marked.
How is sustainability incorporated into Novelty Food's business model and products (i.e., packaging and sourcing of cocoa beans)?
Sustainability has been important from the start of the company as we were conscious of providing good terms for all employees, partners and those involved in production. As we don't manufacture our products ourselves, one of the first and most important tasks has been to find the right production partners, and therefore, we have opted to work mainly with family-owned businesses. We seek long-term partners and make sure that they operate with fair-trade cocoa. We make sure that all the cocoa growers get the right price and for their products. In the next couple of years, our goal is to be a certified B-corp, especially for VGAN, which sets a high standard for how we work, how we package our products, and how we think in terms of new concepts and products.
Sustainability and ethical cultivation, together with high quality, are incredibly important to us. We can't prove it, but we believe that if you feel good, you put more love into the job, which in turn will positively affect the ingredients and thus the taste will be better!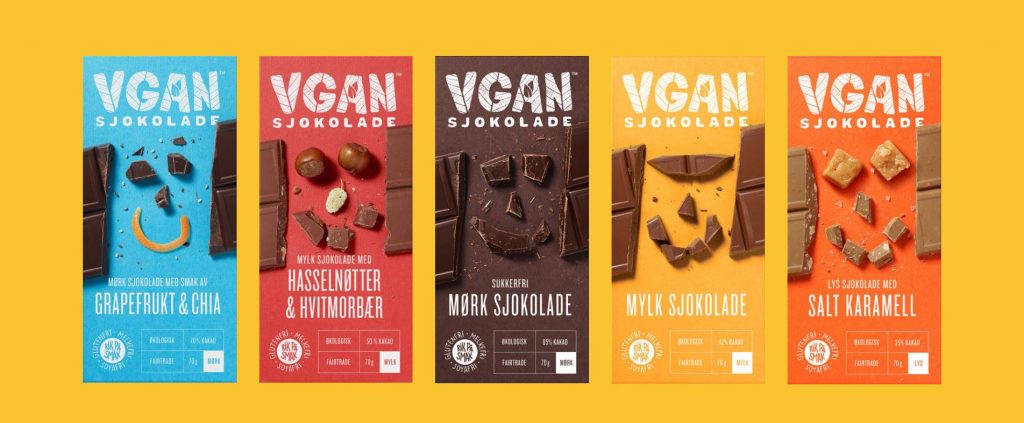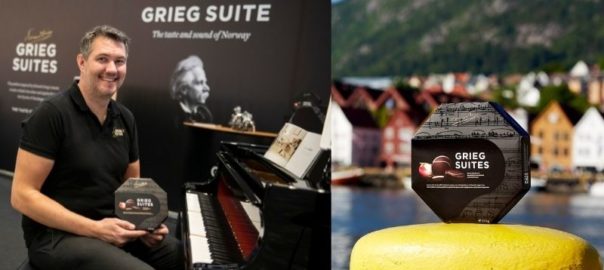 Novelty Food is a Norwegian company that develops, sells, and imports an assorted selection of confectionery and snacks, driven by quality and good flavors. Novelty Food consists of five dedicated employees with special expertise from different disciplines who all share a passion for food and candy.
Read More »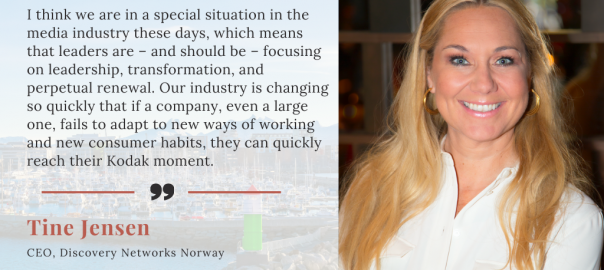 Having previously worked in Barcelona while commuting from where she lived with her family in Dubai, Tine Jensen's active lifestyle was a useful commodity to have in 2018 – the year Discovery's Norwegian CEO guided the organization through their first year as the official broadcaster for both the Winter Olympics and the Norwegian top tier football league, while simultaneously leading the company through drastic changes in a fiercely competitive market.
Tine sat down with AmCham to discuss the art of global leadership in an industry being revolutionized by the advent digital platforms, highlighting the importance of being proactive and seeking new challenges along the way.
Read More »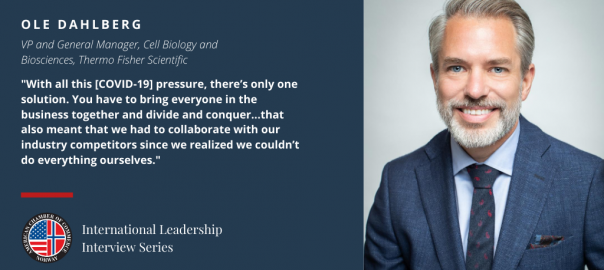 From Oslo to California An AmCham International Leadership Interview with Ole Dahlberg, VP and General Manager, Cell Biology and Biosciences, Thermo Fisher Scientific Despite the
Read More »