"The more diversity and perspectives, the richer the ideas. Diversity is important – not only in gender or age, but diversity in background, too. I think that is a source for boundless creativity."
Having arrived at MSD Norway in July 2017, AmCham's newly elected Board Member, Dr. Ans Heirman, is passionate about science and innovation. It is quite fitting therefore, that — following the completion of her bioengineering studies and her PhD in applied economics —she has excelled at MSD, a company that spearheads both.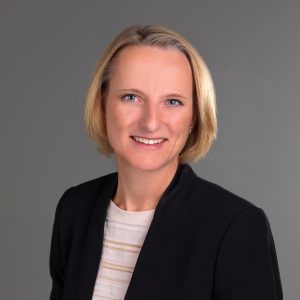 Where did you start? International experiences? Brief description of your path to where you are now.
I am a biomedical engineer by training, and I have a PhD in applied economics. I like my dual background as it combines aspects that I am passionate about: innovation, science and bringing science to markets.
In my PhD, I studied start-up companies, and specifically how they transferred their inventions into commercial successes. That was also my first international experience, as I studied one year at MIT in the US during my PhD.
Successively, I pursued an academic career, studying at the university and doing research on innovation and entrepreneurship. I subsequently moved on to consulting, as I wanted a link to industry while being in a practical position. I discovered MSD almost by accident. MSD is all about science and inventions, which, with my background in biotechnology, triggered me.
I joined MSD 13 years ago, first in a marketing position in Belgium and later in a US-based global marketing position. When I returned to Belgium, I moved though different roles as sales director, business development and operations director.
My latest position in Belgium was head of access, policy and communications. In July, I had the opportunity to come to Norway as managing director, and I like it a lot so far – both the country and the team!
What are the important decisions you make as a leader of your organization and how do they impact its global presence?
One of the most important things that you do as a leader is to look at where the organization is now, what the road ahead looks like, and where the organization should be going to be successful in a rapidly changing environment.
Notably, there are two big trends in the healthcare industry. A big trend in pharma is access and affordability. We are seeing that several new products are coming out of the pipeline. With new advancements in oncology and infectious diseases, the big challenge is making sure patients who need them, have access to them. The products need to reach recipients quickly and broadly, they need to be affordable and there has to be a return on investment for our company, to make sure we can continue investing in new, innovative products. Driving the team to find solutions together and cooperate with stakeholders is key.
Another trend is digitalization. Many industries have already progressed in the digitalization curve, while healthcare and pharma are still at the beginning. As this is developing rapidly, the decisions we need to make are essential to ensure that we as a company can benefit.
Just before Christmas, we made some changes to the organization and made the very important decision to create a digital department. When talking about digitalization in pharma, we are looking at three key areas: first is how to look at digitalization to engage stakeholders. How can you make sure that the required information is available at the required time that he or she wants it?
The second block is about how digital technology can help to create better health outcomes and do this more efficiently. The opportunities with health data and how these date can be used to evaluate and improve patient care are vast.
You can treat more patients at home instead of admitting them in a hospital because you can monitor them while at home. You can improve the outcome, and a better outcome in an efficient system will free up resources to invest in something else – like new medicines.
The third block is about our internal organization and ensuring that we are digitalized. Our systems and processes need to be digitalized and integrated. In addition, all the data we have needs to be analyzed so we can make better decisions faster. These are very ambitious goals, but we are moving forward!
How do you build team morale and maintain the creativity of a diverse team within an international organization?
To me, team morale is closely linked to the vision, mission and the purpose of the organization. People in Norway do not come to work for their paycheck. People want to do something where they feel like they will have an impact and make a difference.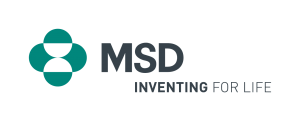 We actively communicate what the fundamental reason is for working at MSD; it is about saving and improving lives. Our tagline is "inventing for life," and that's what gives me energy – that we are doing something that is good and that we are all working on that together. Another aspect of team morale is that you must create the fun moments. I am a strong believer in the term "work hard play hard." If people have time to enjoy themselves and have a good time with their colleagues, their work will follow. Good ideas can just as easily appear by the coffee machine or through spending some relaxed time with colleagues.
Normally, when you put people together, who do not frequently talk to one another, you get a different creativity and different views.
Would you use the same leadership style in a different organization? In a different country? How important is it to tailor your leadership style to your team and environment?
For me, it is a little bit of both. I think authenticity is important, so I am myself, and I think the basic fundamental is probably the same style. However, you always adapt. Coming to a new country, I must listen and observe more before I start doing things. When I was younger, I made a couple of mistakes; the humor for example is not the same. I told some jokes that were not funny in the US because they probably thought they were a little off or too European.
Therefore, I think I am a little more cautious now than in the beginning. However, I try to be myself and be the best I can be.
I think it is important to tailor your leadership style to people. Differences between people are bigger than differences between cultures, so I tailor my leadership style more to individuals than to a full team.
Where do new ideas and exciting proposals come from in your organization? Has your international experience helped you think outside the box?
I think that new ideas come when you take people out of their comfort zone. If you are in your bubble and you are doing the same jobs for many years, you get into habits, and there are rules in your head that maybe are not rules, but you create boundaries by having them.
If you want to have new ideas and think out of the box, you need to take people out and give them an assignment in a department in which they have never worked before. You can give them a new role or put together a group of people with different backgrounds who would not normally meet. The more diversity and perspectives, the richer the ideas. Diversity is important – not only in gender or age, but diversity in background, too. I think that is a source for boundless creativity.
One example from my previous job: I became a market access director after being responsible for sales, marketing, business development and operations. I had no real expertise in market access, and access is probably one of the most complex functions you can have in our industry. There are extremely regulated reimbursement processes, where it is about health technology assessment and health economics. I came in naïve in that function in MSD Belgium and I discovered that it takes on average 12-months to get a product reimbursed after it is approved. That is a long time if you have lung cancer. So, I came in and I asked why it is not possible to do this in a shorter amount of time?
Eventually, we got a reimbursement in four months. Moreover, we made an agreement with the department of health that it would be a standard agreement for all future indications. This means that the agreement for all other indications in oncology are immediately approved and reimbursed. That is very important progress, with a real impact on patient lives.
Just because it has not been done before, does not make it impossible. I think there are many examples like that, if you are coming in naïve, you can bring new ideas to old challenges and make things possible.
How do you ensure that your team and your company's services are aligned to your company's core vision?
I think it is by sharing a common purpose. To implement that purpose successfully, a significant amount of communication and implementing the right structure is required. The bottom-up structure, where everyone can contribute is important. Everyone needs to feel that they are creating together and that they are part of it.
We recently had a company conference. It lasted for two days and was about the shared vison of where we want to go with MSD, and how digitalization would be an important part of that. We had speakers from IBM and people who specialized in looking at the customer journey and how to integrate digital aspects into our processes. We had MSD people from other countries that were further along who could provide us with examples. We also had input from stakeholders about what they expect from us as a company. It is about engaging everybody and encourage the teams to go forward with the ideas.
What do you believe are shared traits among leaders? Any common mistakes? What is unique about being a leader in Norway compared to leading an organization in another country?
I think a leader needs to acknowledge that they cannot know everything and they cannot absorb everything. Personally, I think it is more about inspiring people and making sure that you have the right people. Ensuring that they have the right direction as well as the accountability and responsibility to make their own decisions.
Further, short communication lines are important, so that they can come to you and as a result, you stay informed and get a close connection to reality in the process. The biggest pitfall is when leaders are disconnected from the organization, which normally happens when the leader is too far away and difficult to reach. You need to be involved and be at the same level as everybody else. Consequently, I always try to have conversations from an equal ground.
Regarding common traits, most leaders are good at thinking in the "us mentality," that it is about us, the team, and about the mission we are accomplishing together. Things have changed, and generally, these days, it is about how everybody is a leader, and that someone needs to group everybody in the same direction.
However, I have to say that the thing I have noticed about Norway is that there are very flat structures. Not only in the organization, but also in people's heads. People are very direct with me in every part of the organization. They are very open and, even without me asking, they give feedback and constructive criticism. I think Norwegians have a culture of speaking up. I like that as it helps to raise and solve issues quickly.
How does technology affect your day-to-day and help to develop your leadership style?
I can give a personal example. Thanks to technology, I am here in Norway, because my husband came with me, and he was able to do so because he can work online, with a good telephone connection, to continue doing his job from home. This would not have been possible ten years ago. Technology makes my day-to-day life increasingly easier as well. Today, you can do what you need to do from so many places as we are so mobile. I think that is very influential. Team members and I can be in different places, meeting with stakeholders and still be able to join meetings and collaborate efficiently.
With such advantages, it is essential to balance and not be "on" all the time. No phones on the dinner tables or in the bedroom, because we also need to disconnect. I think that is the pitfall of technology; people are "on" all the time. They should not be, because it is very important to take time to relax.
Ideally, we should have some guidelines related to phone-usage and checking emails all the time – something I do not expect from the employees. I was good last night; I sent my last email at 5pm. Nevertheless, that is not always the case; I can sometimes send emails at midnight because that is the time of the day I can do it, but I do not expect people to read my emails that late or during the weekends.
How do you continue growing and developing as a leader?
I take 45 minutes to reflect every morning and every afternoon after work during my commute. I think it is important to be self-critical and reflect on the good things and things I could do better. I also ask for a lot of feedback from my leadership team and even people I meet in the hallway. I also read a lot. It can be leadership books, but also literature with a broader theme.
How does your leadership style translate into your company's services/core competencies enjoyed by your clients?
The future is strongly dependent on dialogue and conversation. One of the main challenges in pharma is access. We will only get there if we have a real dialogue with real decision makers. I cannot emphasize enough how we need to get everybody around the table and get real about what we want to achieve, which – at the end of the day – is the same thing.
Very often, it is assumed that industry and healthcare decision makers are extremely different – but we are not, we want the same thing and to tackle the real issues, and we have to do it together.
What are some of your recent projects and developments that you are excited to share?
The new digital department, where we are working on digitalizing our communication and connection with stakeholders, our e-health solutions and internally, automating many of our processes.
In 2018, we will have several launches, a launch in diabetes and two launches in infectious diseases. Probably the most exciting is our pipeline in immuno-oncology. A product that is boosting your own immune system to fight cancer. We are testing this product for many different types of cancer, and we expect more indications will come this year, so that is going to be very exciting.
Globally we have 700 clinical trials ongoing in immuno-oncology, and I am proud to say that also in Norway, we have a very active clinical trial program, with 34 ongoing trials, and 18 of those are in oncology. MSD is the biggest investor in clinical trials in Norway, with oncology being a big part of it.
Where do you see yourself and your company in the next five years?
I think the pipeline for MSD looks very promising, so the future looks bright. There will be new developments in oncology and we have developments related to Alzheimer's. It is high risk, so many products fail, but we continue to make sure we search for a cure.
I am confident that in five years MSD will still be one of the leading healthcare companies in Norway. Globally, I think MSD will continue to be a player that makes a difference in many areas. The ambition we have — not only in Norway, but also globally — is the strategy of access and affordability. It is not about us, or having the best possible product, but it is about finding affordable solutions. Where I am in five years is a tough one. Maybe I will still be in Norway, or maybe I have left, but I want to be in a position where I am proud of what we have achieved here.
What do you see in the next generation of leaders aspiring to run an international organization? Any advice for them?
The next generation of leaders needs to be very open minded. They need to excel in cooperating with people with different backgrounds and to embrace diversity. They need to learn continuously and to challenge themselves. They need to be mobile to experience different countries, cultures and systems. They need to have the ambition to make a difference and to execute – and not just think about it.
I understand that Norwegians tend to be hesitant in taking on roles in different countries. I see why, because Norway is a great country, so it is difficult to leave, but there are numerous great countries and I think much of the greatness comes from being surprised. That is what I like the most about this international experience, that I am constantly surprised.