Rising Leaders: Culture of Innovation at Amazon with Sven Sunde
Gathering virtually to learn about the unique culture of innovation at Amazon, Rising Leaders participants and AmCham members engaged Sven Sunde – Territory Team Manager Norway, Denmark, & Iceland – on Amazon Web Services' (AWS) work in supporting pre-funded start-ups to Fortune 100 companies. 
Sunde detailed how the company's "customer-obsessed" focus and 14 Amazon leadership principles are ingrained in every aspect of the global organization, and within every team. Often closest to the customer, all "Amazonians" are considered leaders, and are thus encouraged to make key decisions. 
Sven Sunde
Nordic Territory Team Manager
All Can Make Good Decisions with Good Data
With elaborate and continuously improved mechanisms in place, Amazon has scaled at a breathtaking pace. Sunde explained how empowering small "two pizza" teams and a "working backward" document review process has helped keep the large company agile and primed for the rapid implementation of new ideas.
Document writing plays an important role in the Amazon culture, as meeting agendas follow authored narratives. "I never thought I would have to write so many papers after college, but I have found that it always has value and is a good investment of time," confided Sunde.
AWS – from 2002 to 12%
Amazon subsidiary Amazon Web Services was launched in 2002 as a collection of technology microservices tailor built to address internal challenges. With the cloud computing platform now representing 12% of Amazon's annual worldwide revenue, Sven emphasized that the formula is not a secret sauce. "Anyone can develop their own unit or personal projects. Failure is encouraged and accepted if it ultimately creates key learnings and value."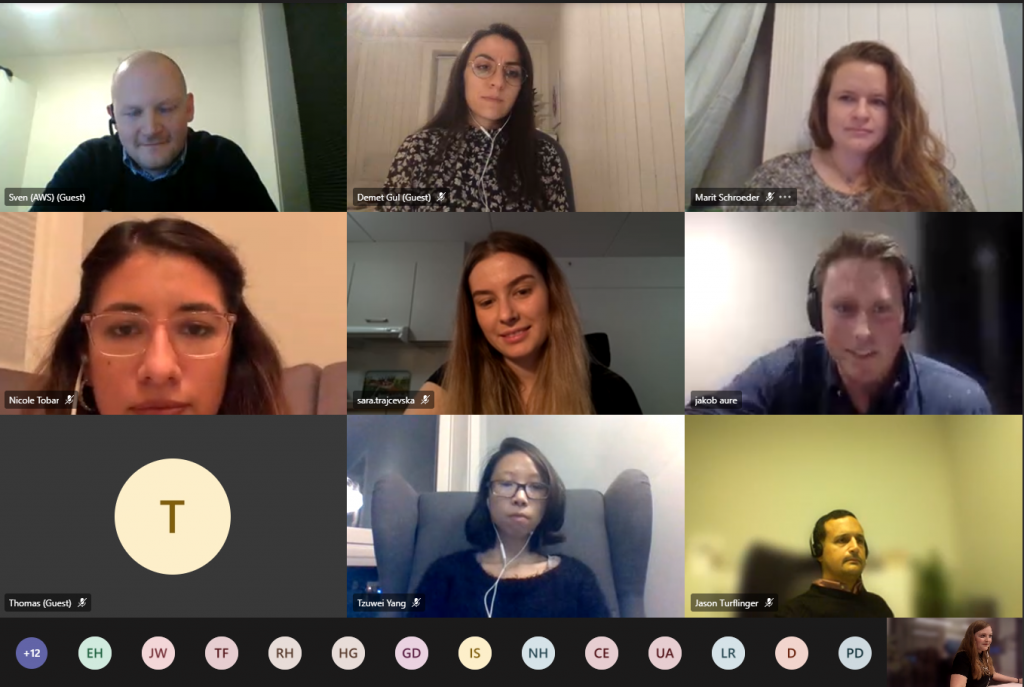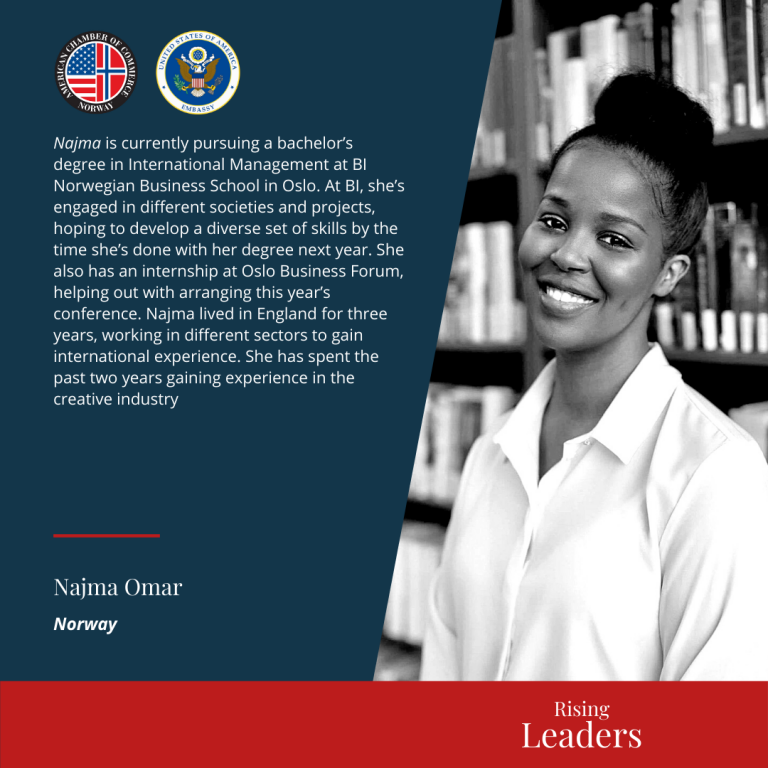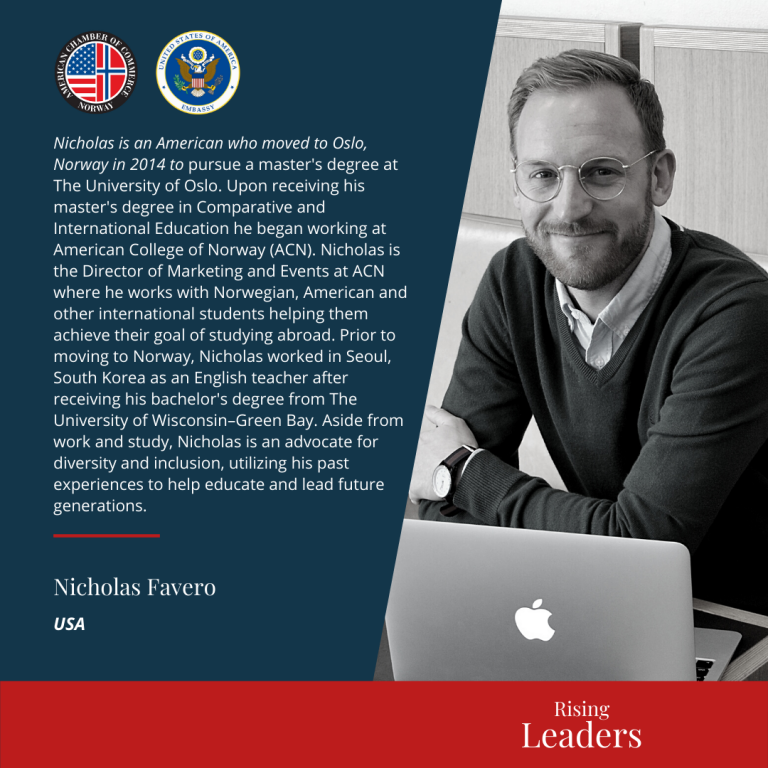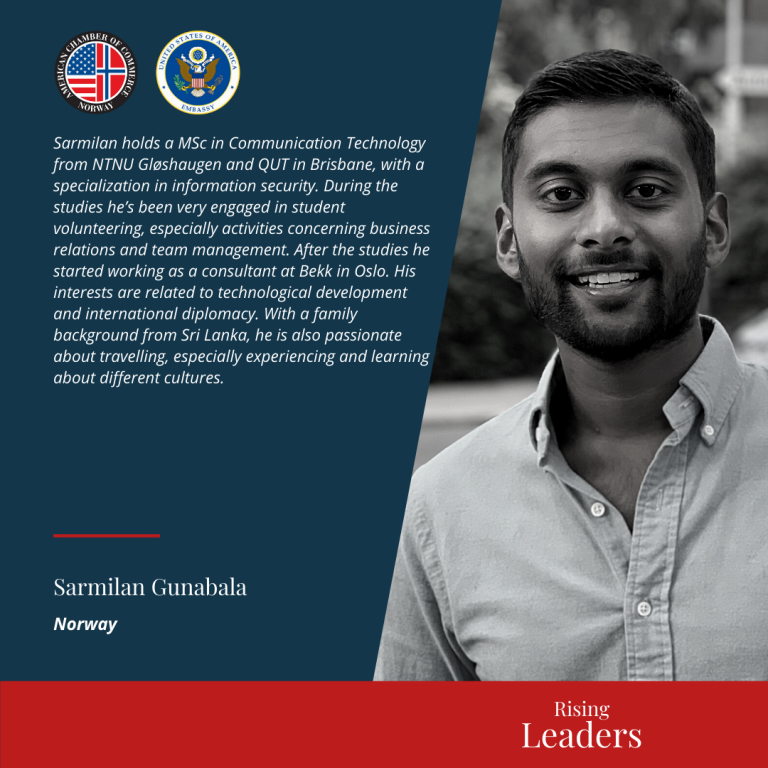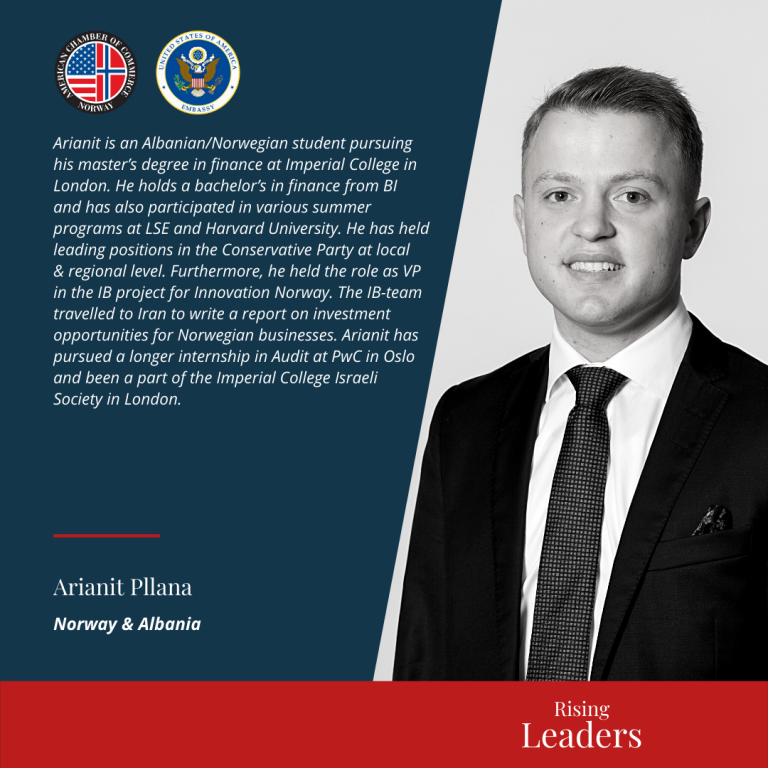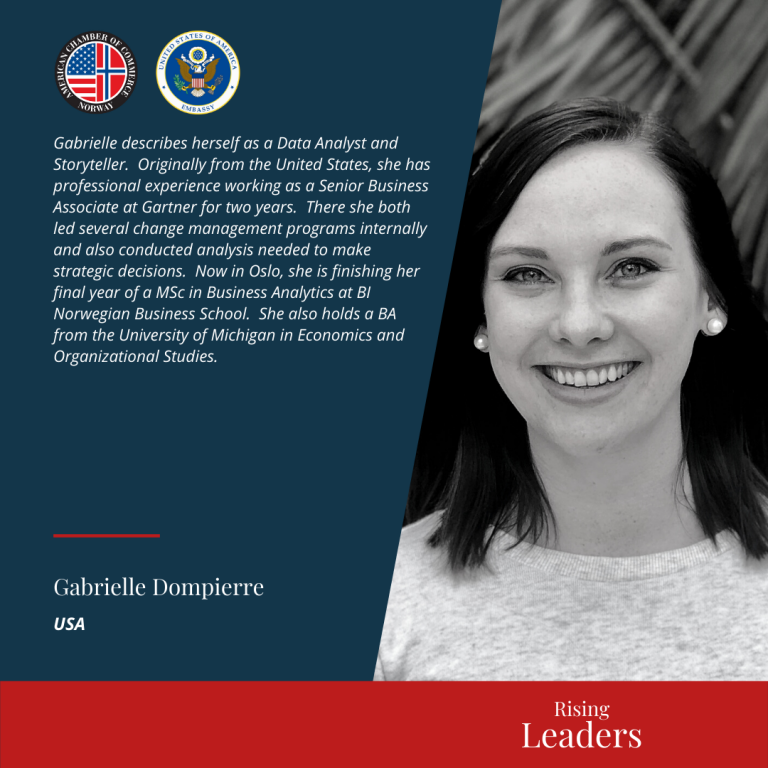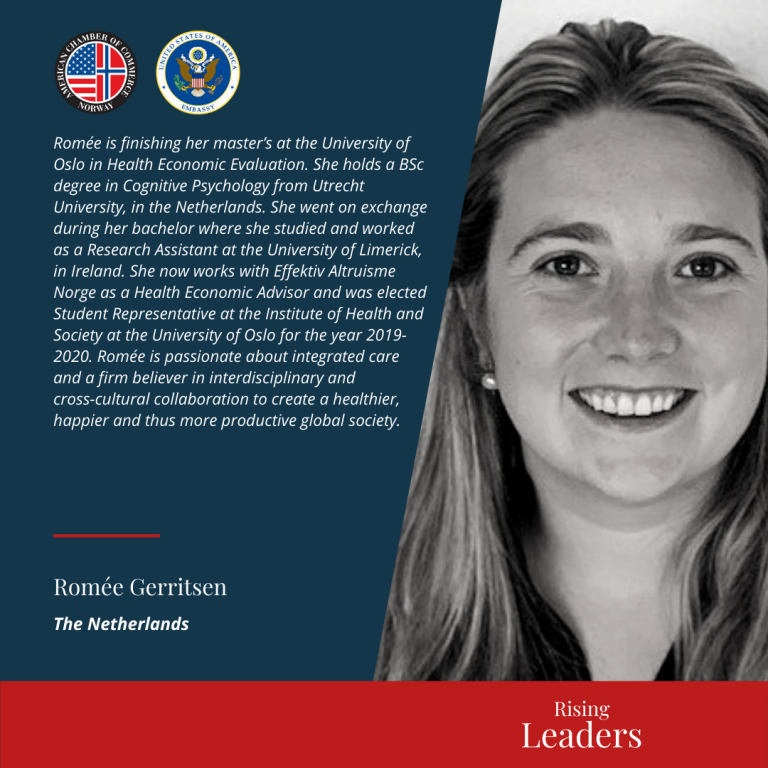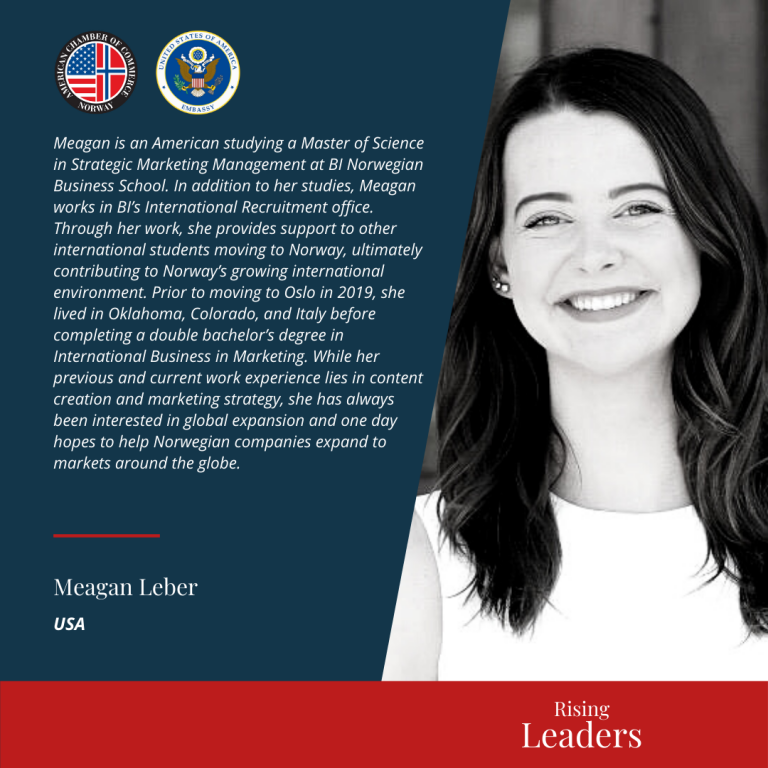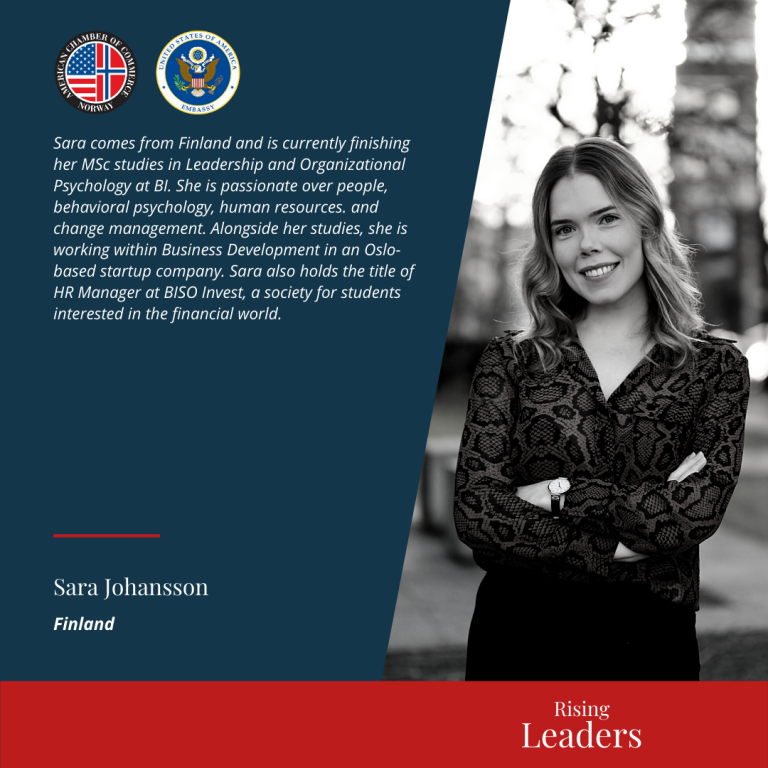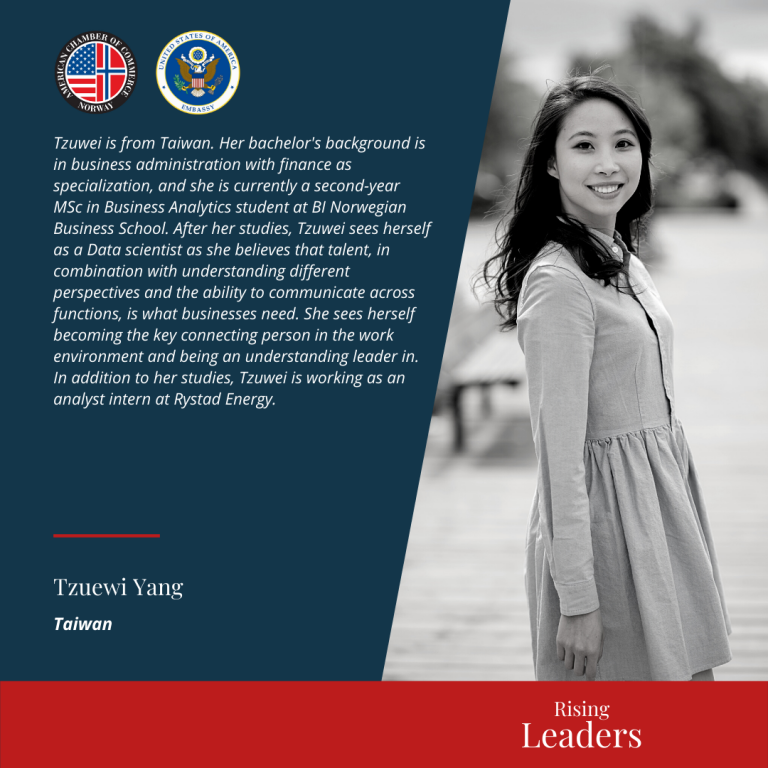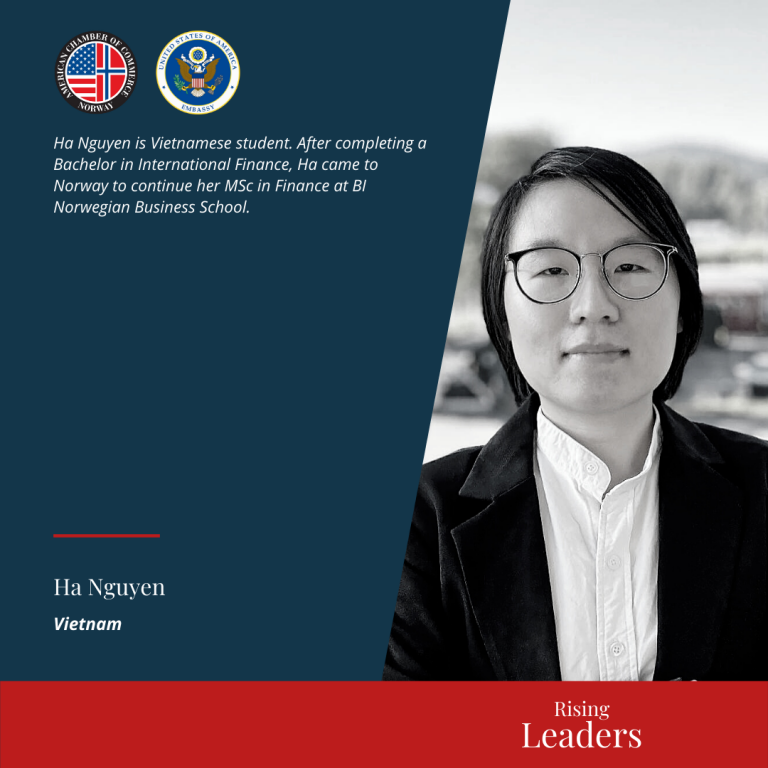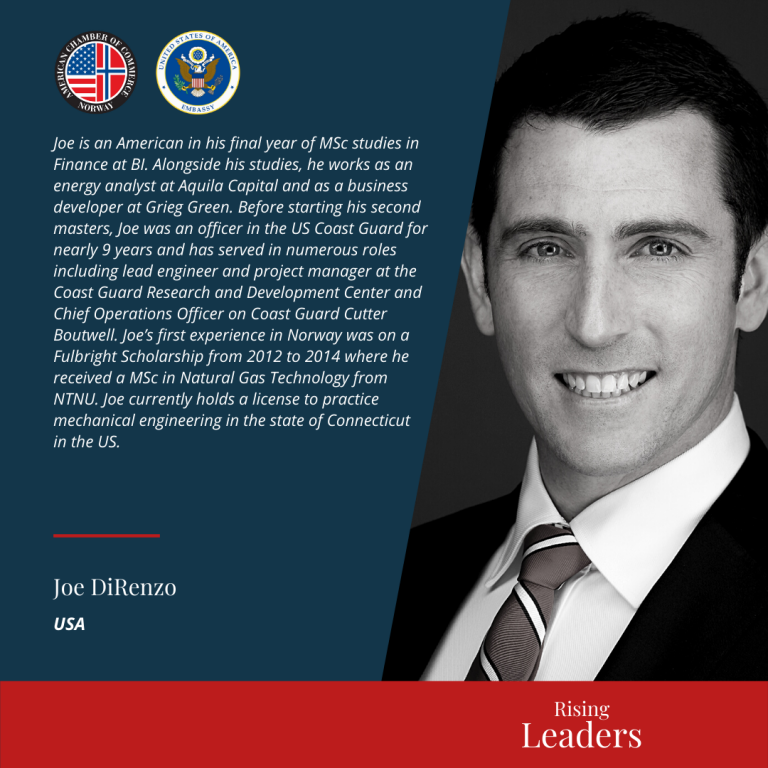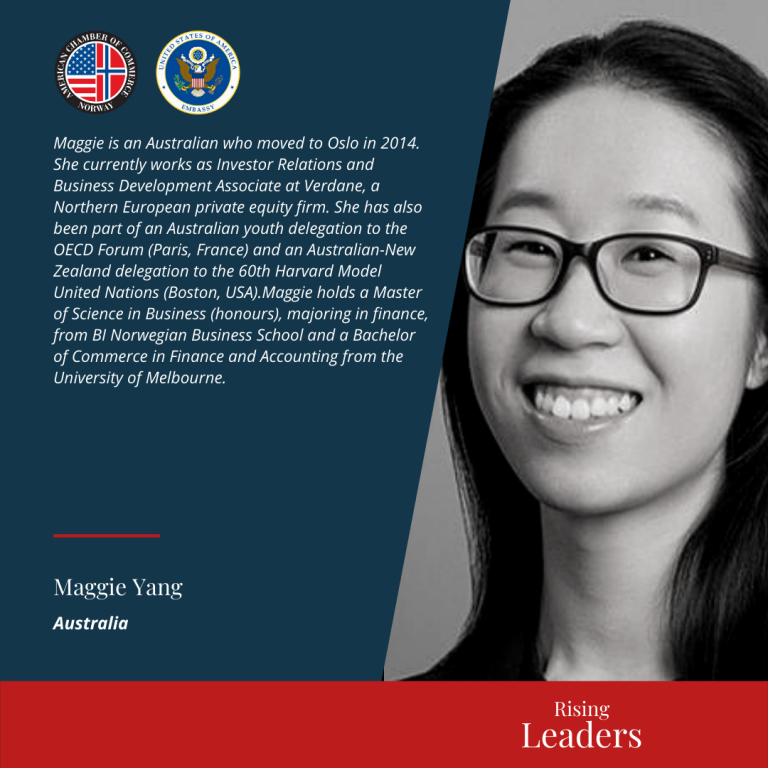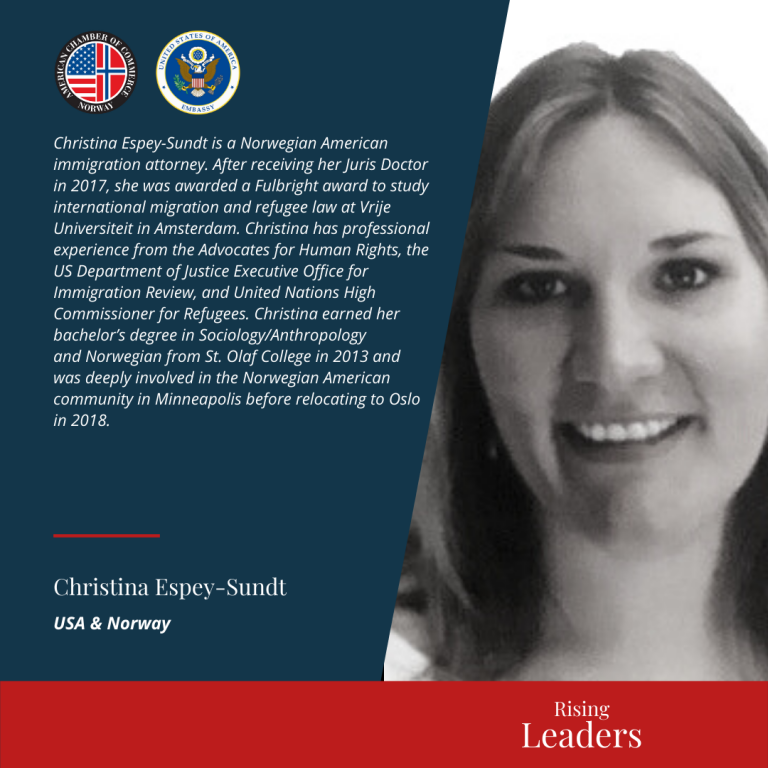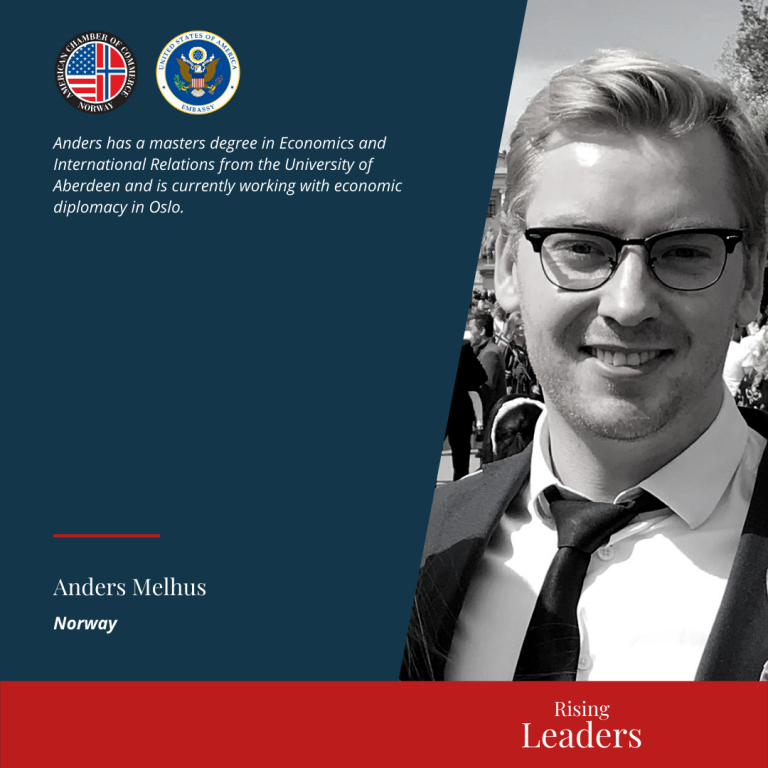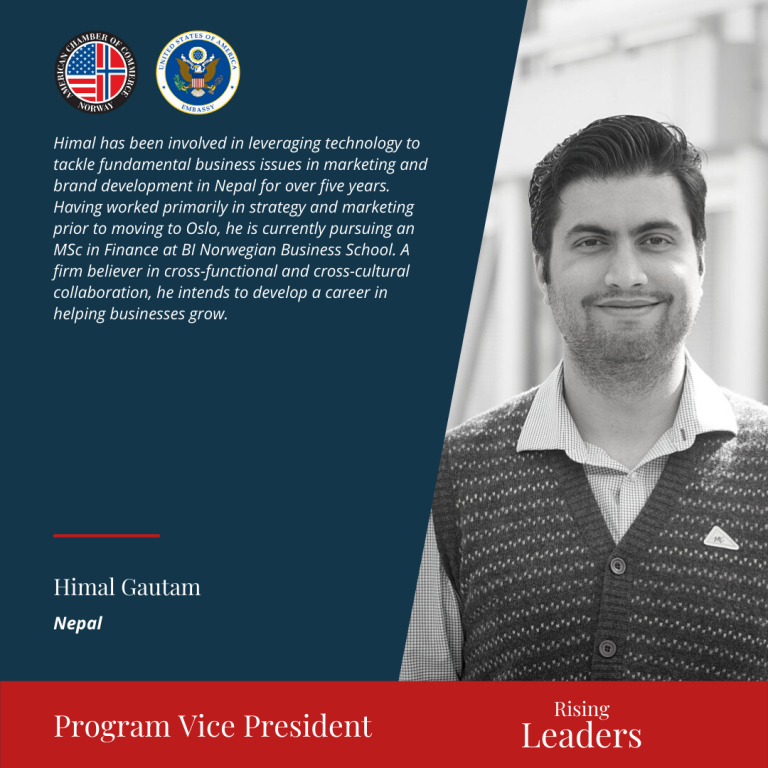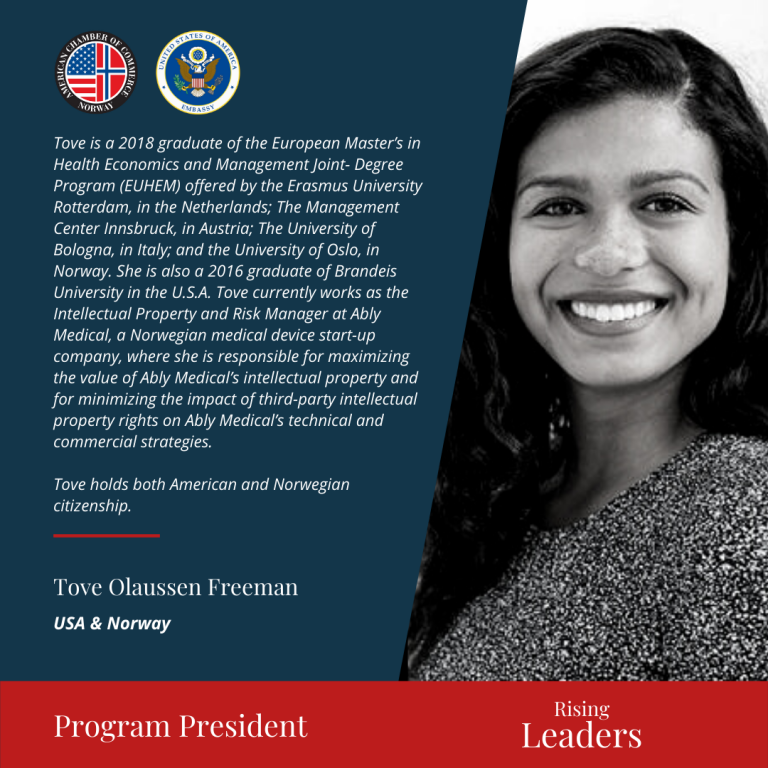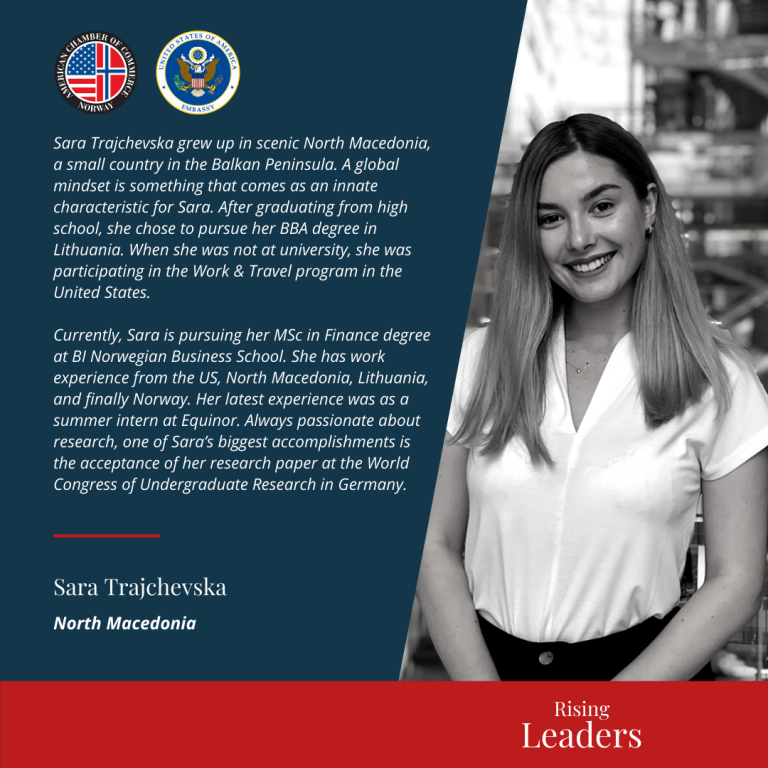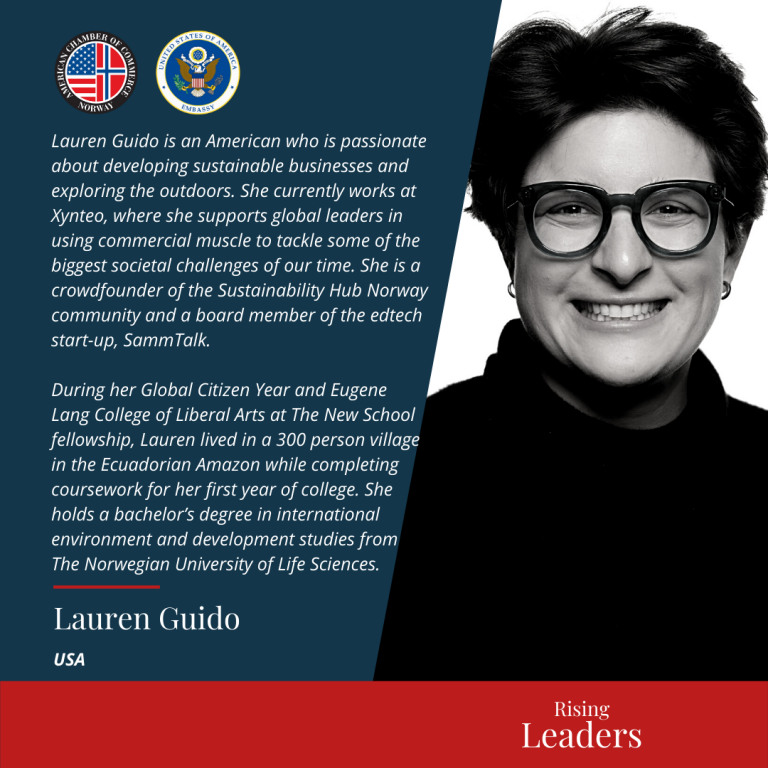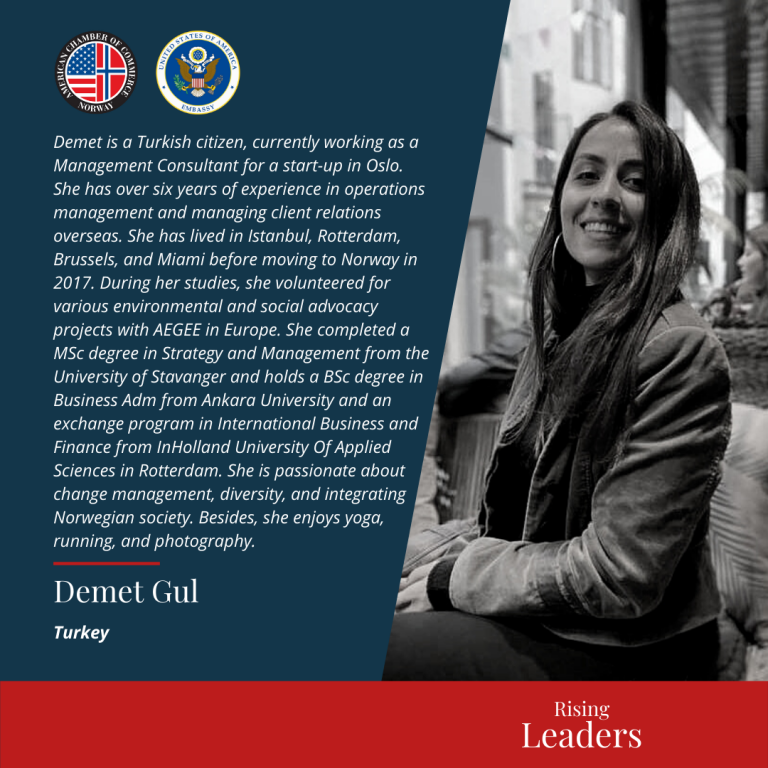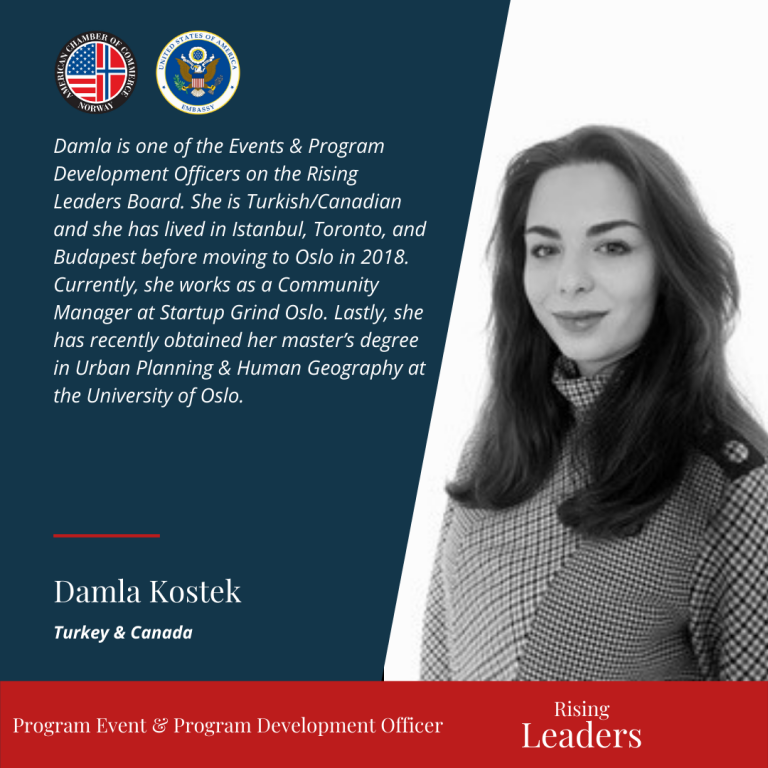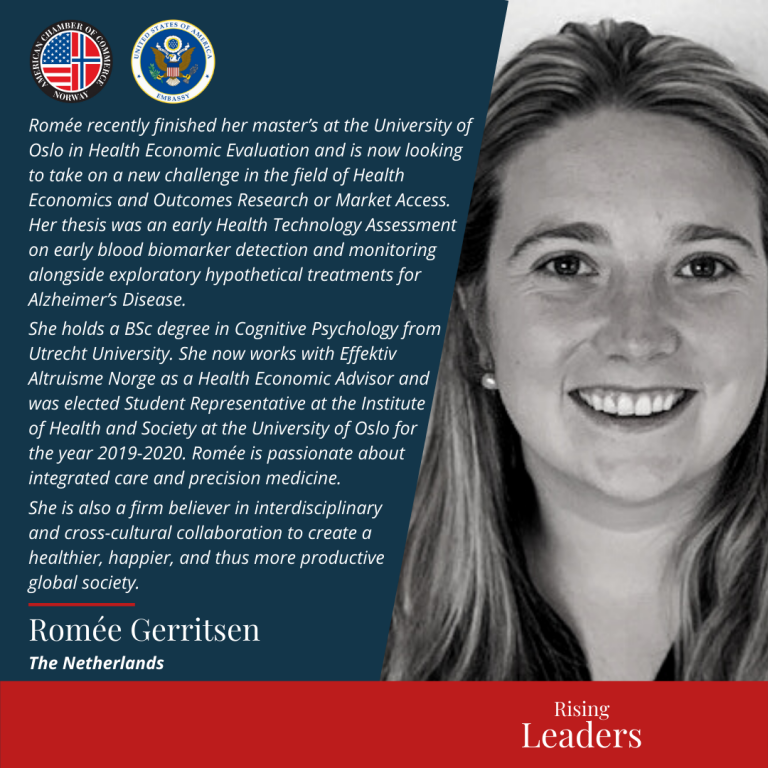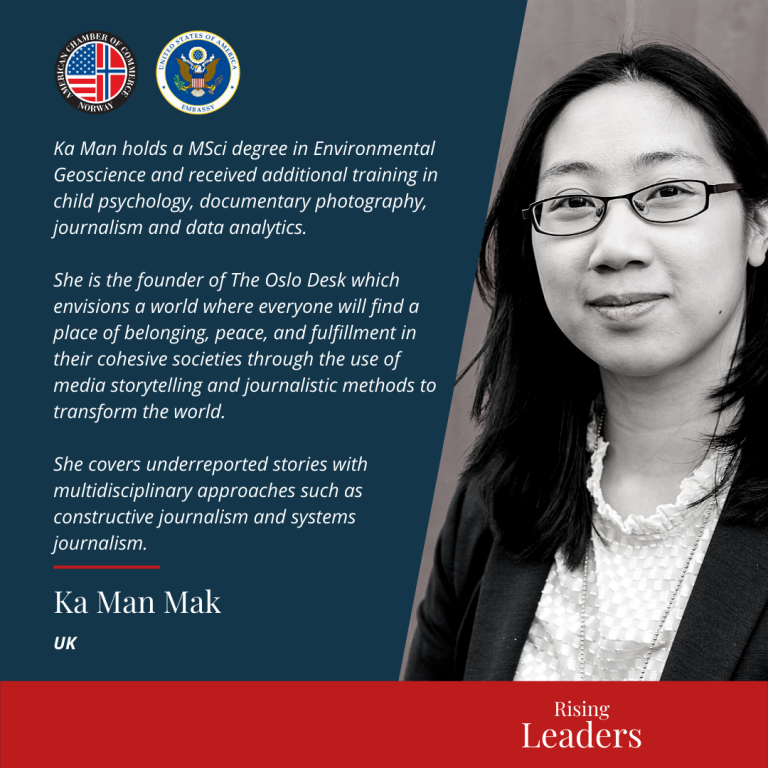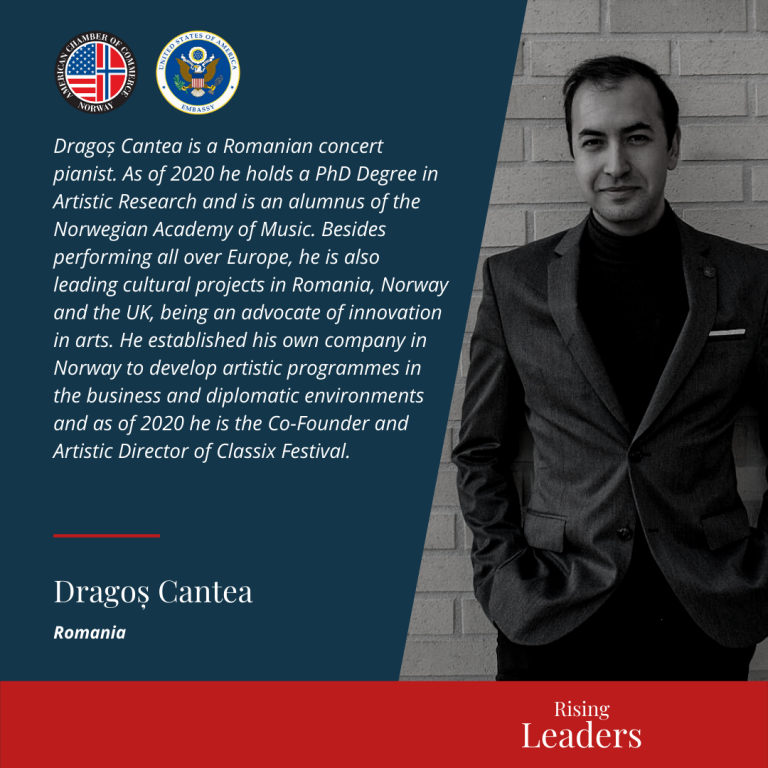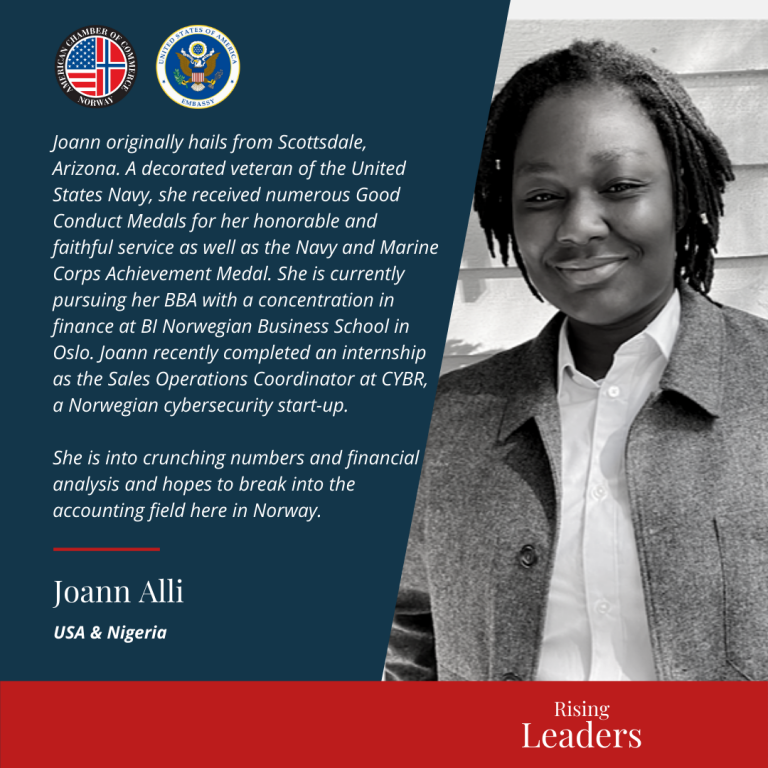 About the Rising Leaders Program
Rising Leaders, a joint AmCham-US Embassy initiative, brings together entrepreneurs, young professionals, and student leaders in an innovative program to promote diversity and connect promising talent. Through the program, participants engage international business leaders, learn about AmCham member companies, explore careers, and gain business and leadership skills.
The 2020-21 Rising Leaders class – comprised of 17 women and 10 men between the ages of 23 and 35 – bring with them experience from healthcare, classical music, urban planning, organizational psychology, immigration, engineering, communications, technology, teaching, economics, finance, and marketing. All 27 program participants have demonstrated leadership, entrepreneurial, and/or business excellence in their educational pursuits and careers thus far.
For more information about the program, or to learn how your organization can get involved, please contact madeleine.brekke@amcham.no.