AmCham at Arendalsuka 2022 - Collaboration Driving Innovation in Healthcare
This year at Arendalsuka, AmCham hosted a meeting addressing the question: "How can we best work together to accelerate healthcare innovation and research in Norway." AmCham members represent 21 industries, with a significant number of those within the healthcare and technology sectors. In Arendal, our presenters emphasized how public-private partnerships can improve public health by further utilizing innovations brought to market by our member companies.
All public-private partnership stakeholders were present at Clarion Tyholmen; (1) Policy makers, represented by parliamentarians Alfred Bjørlo (The Standing Committee on Business and Industry, Liberal Party) and Truls Vasvik (The Standing Committee on Health and Care Services, Labour Party). Both MPs emphasized the potential for increased collaboration across the sectors and the health industry as an important growth industry for Norway.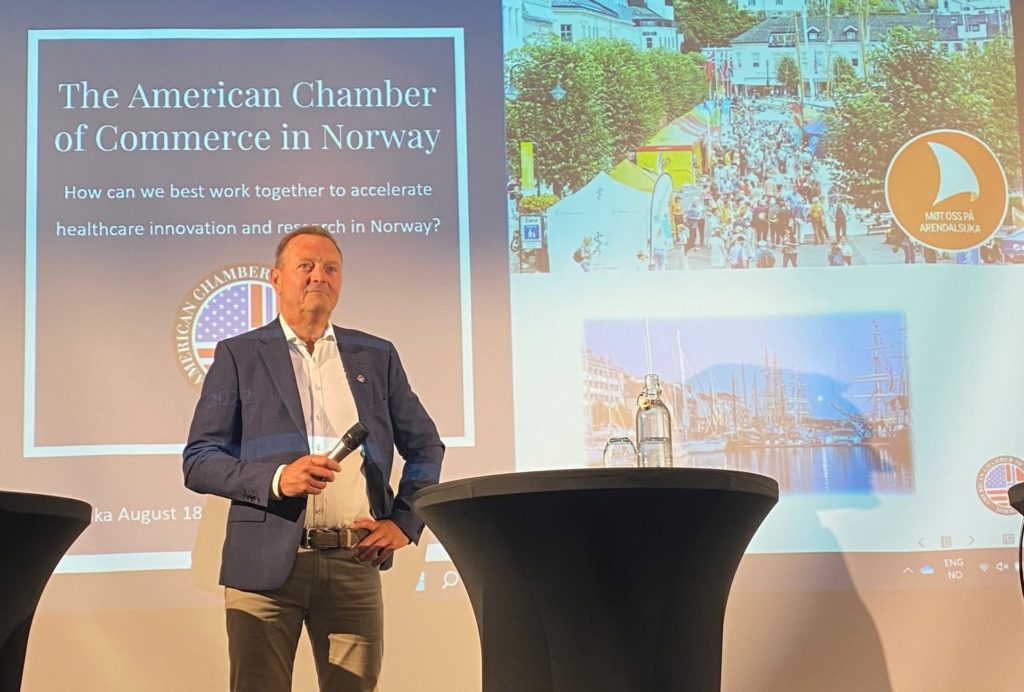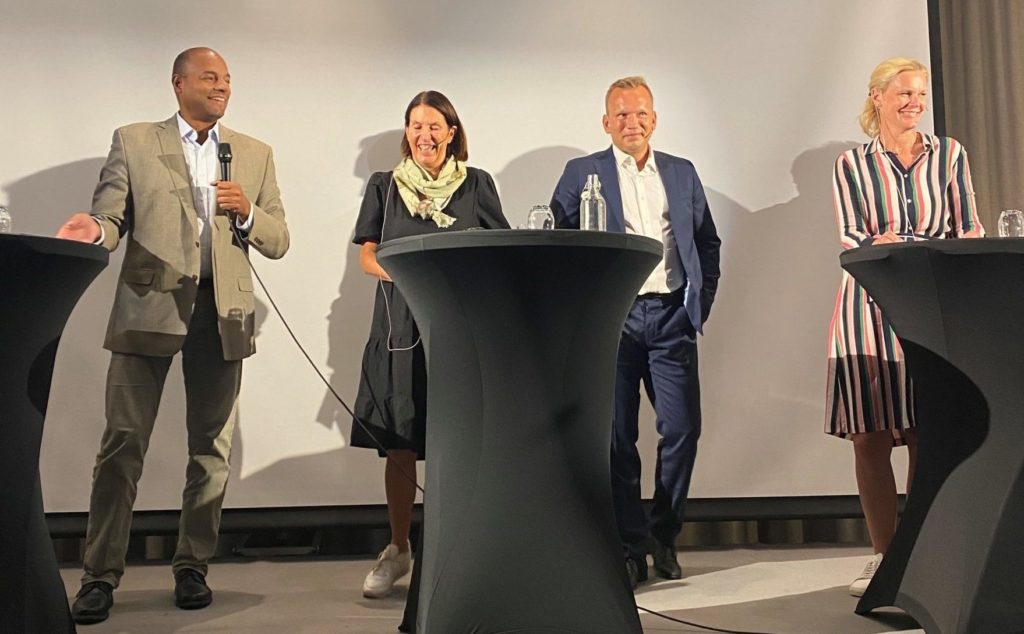 (2) Private sector, represented by member companies Microsoft (Atle Spilde, Director Public Sector), AbbVie (Linn Mandahl, General Manager) and Cisco (Trine Strømsnes, General Manager). This session was moderated by Thomas F. Anglero (Nordic CTO and Innovation Officer, Cognizant). Here, real life examples were presented showing how AI from Microsoft is used for processing enormous data in neuro research, how patient apps from AbbVie improve quality of life and potentially reduce hospitalization, and how cutting-edge VC systems from Cisco effectively bring knowledge from centers of excellence to rural areas securing faster and better cancer treatment at local hospitals.
(3) Public sector, represented by Prof. Kjetil Taskén, (Head and Director of Institute of Cancer Research at Oslo University Hospital). Taskén presented the CONNECT public-private partnership, a national precision cancer medicines initiative comprising 28 partners – of which one half are pharma companies, and the other half are public partners, biotech companies and NGOs. The initiative has attracted considerable interest, and public funding raised so far amounts to approx. €20m. Parliamentarian Truls Vasvik  concluded the meeting by, inviting the audience to continue the dialogue with him directly– affirming the collaborative stance.
Going forward, accelerated access to healthcare innovation for Norwegian patients will hinge upon:
Enhanced collaborations between sectors understanding each other's needs and positions
Procurement and tendering
AmCham will continue to work diligently on all fronts.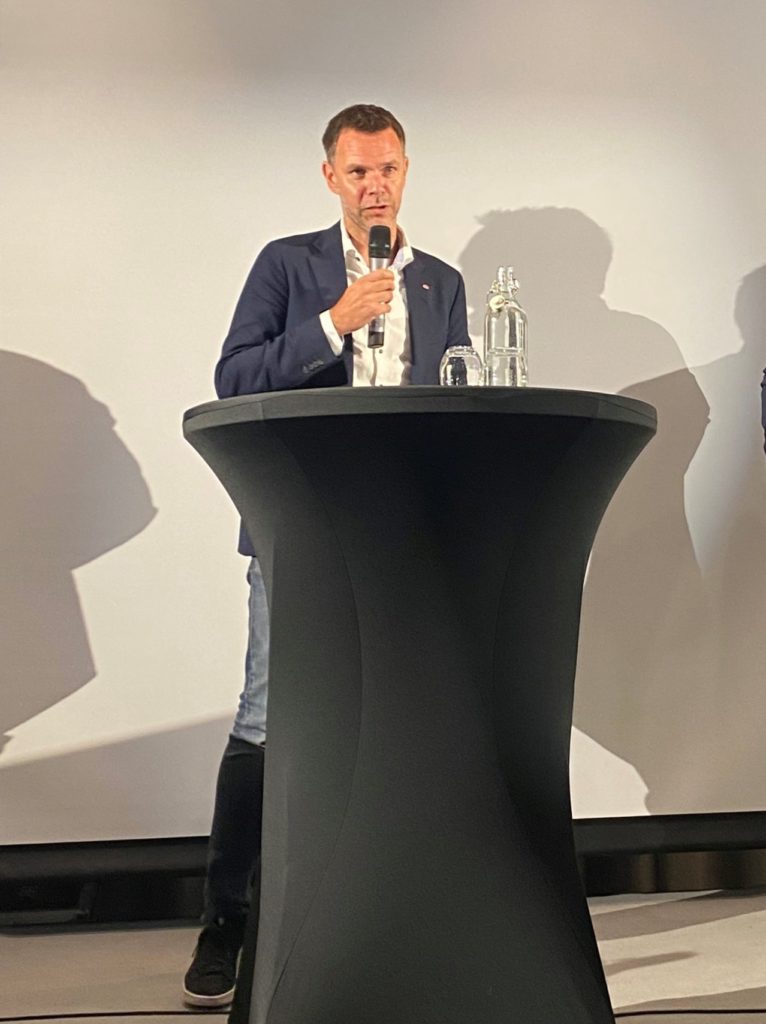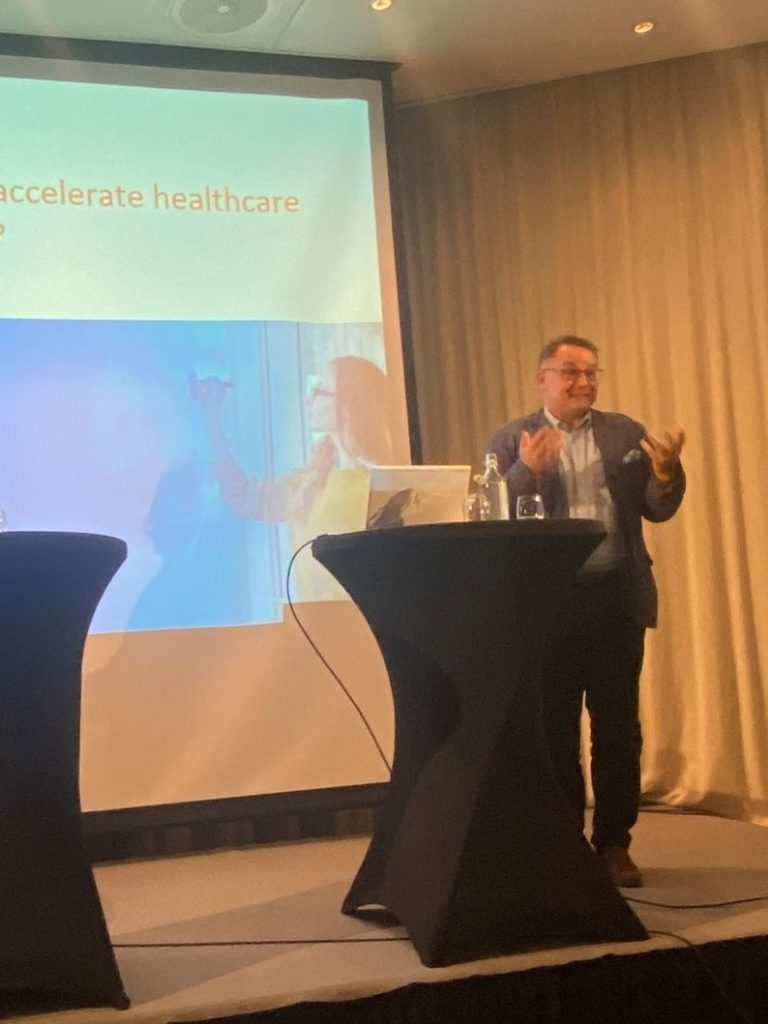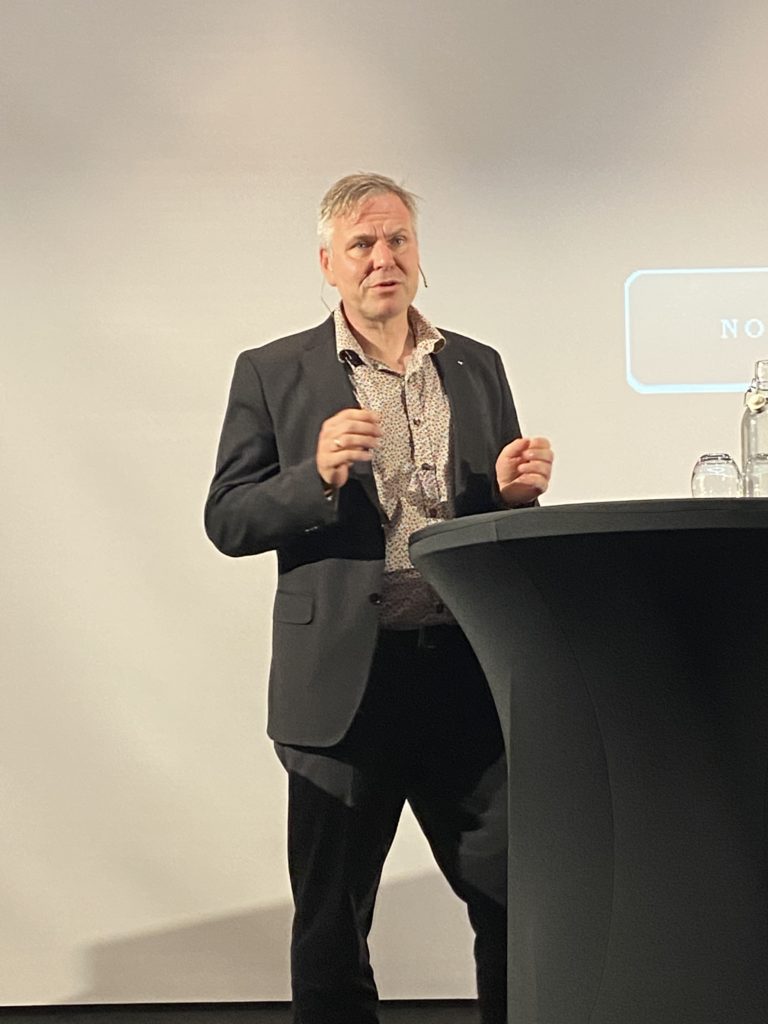 Presenting Member Companies: