Patron
Symantec
Symantec Corporation (NASDAQ: SYMC) is an information protection expert that helps people, businesses and governments seeking the freedom to unlock the opportunities technology brings – anytime, anywhere. Founded in April 1982, Symantec, a Fortune 500 company, operating one of the largest global data-intelligence networks, has provided leading security, backup and availability solutions for where vital information is stored, accessed and shared. The company's more than 20,000 employees reside in more than 50 countries. Ninety-nine percent of Fortune 500 companies are Symantec customers. To learn more go to www.symantec.com or connect with Symantec at: http://www.symantec.com/social/. Symantec's Norway offices are located at IT Fornebu just outside Oslo.
Corporate

Advokatfirmaet Økland & Co
Advokatfirmaet Økland & Co is Romerike's largest law firm, consisting of 23 partners and associates. Økland's main office is in Lillestrøm. In addition, the firm has branch offices in Oslo and Sørumsand. Since Økland's foundation in 1982, the business community in the Romerike region has found Økland to be an important and valuable team player in the areas of law and business. The majority of the firm's clients are located in or around Romerike, however, Økland also has a substantial number of clients throughout Norway as well as in other countries. Advokatfirmaet Økland & Co's main areas of practice are business and commercial law, real estate law, employment law, tort law, administrative law, tax law, bankruptcy law, and mergers and acquisitions. Økland is a member of the International Lawyers Network (ILN), and consequently the firm's clients have access to high quality legal advice from more than 5,000 lawyers, covering 67 countries on six continents.

 Augustana College
Founded in 1860 by Norwegian emigrants, Augustana College in Sioux Falls, South Dakota, is a selective, residential, comprehensive college of the Lutheran Church. Committed to enriching lives and fostering development, Augustana combines a foundation in the liberal arts with professional skill and advanced study, leading the Templeton Guide to include the College among those that inspire students to lead ethical and civic-minded lives. With 1,800 students from 29 states and 38 countries, Augustana was featured among "America's Top Colleges" by Forbes and was ranked among the top baccalaureate colleges in the nation for its efforts to advance social mobility, research and service by Washington Monthly. It was named "Best Midwestern College" by The Princeton Review and is identified among the "Best Regional Colleges in the Midwest" by U.S. News.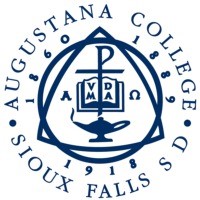 GIEK

GIEK supports Norwegian exporters by issuing guarantees on behalf of the Norwegian Government. GIEK issues guarantees for long-term financing of most kinds of goods and services, including vessels, shipbuilding, oil and gas technology, electric cables, technology for renewable energy, and fish-farming equipment. The guarantees are available to buyers in most countries. GIEK is a public enterprise subject to the Storting (the Norwegian Parliament) and the Norwegian Government as represented by the Ministry of Trade, Industry and Fisheries.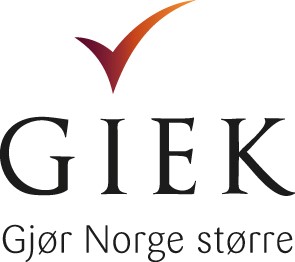 Kaluna
Kaluna's approach to business consultancy is based on their focus on situations. They believe that many businesses and public enterprises have excellent basic structures and systems in place, but that situations that require resources, expertise and capacity over and above the norm always will arise. Typical situations include changes to the value chain, declining sales, requirements for changes to business operations or an important manager leaving. In a similar fashion, rapid changes in the external framework or operating conditions, for example for public enterprises, may trigger situations that require special attention. These types of situations are where Kaluna really excels. When a situation arises, a gap usually appears – either in terms of skills, resources or capacity. By defining the current situation and the desired future situation and subsequent consequences, Kaluna is able to implement the measures required to close this gap. This is why they say «Kaluna – Bridging Gaps.»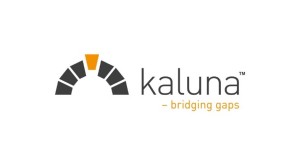 Mørland & Johnsen
The business idea is to create values for their customers by providing the best advisory services within strategic positioning of companies in relevant markets, towards governmental regulations and regulatory bodies and the media. Their core business includes conducting analyses to provide the clients with a firm foundation on which to make challenging decisions and policy choices, advising senior management and consulting on communications issues at strategic, tactical and operational levels. Mørland & Johnsen provides consultants with in depth knowledge from sectors including Health, Oil- and Gas, Transport, Food & Agriculture, IT & Telecom and Renewable Energy. They work with a number of both Norwegian and international customers and have served as the initial point of contact for companies entering Norway.
Norcom
Norcom is established as a full service public relations agency assisting a number of clients in various industries. Their main objective is to assist and improve companies and organizations with their public relations strategies and activities in the Norwegian marketplace. Norcom offers services in strategic counseling, media and press relations, government relations and investor relations. The company has in depth professional knowledge and experience in professional public relations practice from serving a number of leading clients in Norway. Norcom was founded in 1991 and is the Norwegian affiliation of FleishmanHillard global communications agency.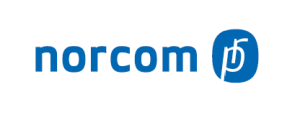 Saga Bok AS
Saga Bok is a publisher and cultural entrepreneur specializing in Viking age- and saga history. Founded in 1995, it is one of Norway's most prolific ambassadors of this distinctive part of the world's cultural heritage. The company has strong ties with the Norwegian-American community, hosting events in the United States and abroad focusing on shared values of cooperation, individual freedom and democratic development, uniquely rooted in the historical and cultural legacy of the saga era. Saga Bok's flagship project is a complete modern translation of the 14th Century Icelandic saga treasure, Flateyjarbok. Prefaced by HM King Harald of Norway, HM Queen Margrethe of Denmark and HE Iceland's president Ólafur Ragnar Grímsson, Flateyjarbok is one of the most costly and prestigious saga publications in recent years and a magnificent source document for increased understanding of our historical heritage. The company is currently working on an English edition for the US market.
Starbucks
The Starbucks story began in 1971 when it was a roaster and retailer of whole bean and ground coffee, tea and spices with a single store in Seattle's Pike Place Market. Today, they are privileged to connect with millions of customers every day with exceptional products and more than 21,000 retail stores in 66 countries. Starbucks offers the finest coffees in the world, grown, prepared and served by the finest people. The employees, who they call partners, are at the heart of the Starbucks Experience. They believe in treating their partners with respect and dignity. They take a holistic approach to ethically sourcing the highest quality coffee. This includes responsible purchasing practices, supporting farmer loans and forest conservation programs. Umoe Restaurants, a leading Scandinavian restaurant company, is responsible for the development and operation of Starbucks in the Norwegian and Swedish market. The company has an expected annual turnover of about 4 billion NOK and 7,000 employees distributed on famous brands like Starbucks, Peppes Pizza AS, TGI Fridays and Burger King as well as Blender AS.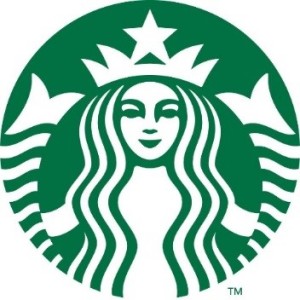 Volvat
Volvat Medical Center is one of Norway's leading private hospitals, and was established in Oslo in 1985. The company is owned by the Swedish enterprise Capio AB which operates hospitals, medical centres, radiology and laboratory medicine throughout Europe. Today Volvat has six medical centers in Oslo (Majorstuen, Nationaltheatret), Bergen (Lagunen – Ulriksdalen), Fredrikstad and Hamar. Volvat focuses on the patients' needs and is broadly regarded as a valuable supplement and alternative to the public healthcare in Norway. At their Centers they have collected "all medical services under one roof" to make it easier for the patient. At Volvat you can get all the help you need, ranging from health promotion services, to prevention, treatment and rehabilitation. In addition to GP`s and specialists in most fields, Volvat also performs a wide range of surgical procedures, radiology procedures and laboratory work. At Volvat you can see a specialist without a referral, and quickly book appointments with no waiting list.  If you need immediate help, they also have emergency departments in most of their Centers. Volvat Medical Centre's main focus is the private market, but they are offering their services to the business and insurance segment as well.