With over 300 wines from 80 producers, ranging from the affordable to the remarkable, AmCham Norway, together with California Wine Institute and the US Embassy's Commercial Service hosted the largest ever American Wine tasting in Norway at a fully packed Håndverken on Wednesday, March 22nd.
Several hundred AmCham members, partners, members of trade and the food and beverage industry and journalists attended throughout the day, with some Vinmonopolet representatives saying it was "the best wine tasting they had ever attended" in terms of content and products available.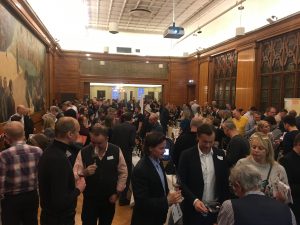 Included among the world-class wine favorites were, Chardonnay from the North Coast, iconic Cabarnets from Napa Valley, eloquent Pinot Noirs from Santa Barbara and Old Vine Zinfadels made from grapes of over 70 year-old vines from Sonoma.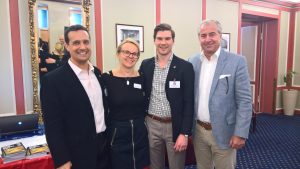 The event also included an exclusive masterclass tasting, where approximately 50 attendees explored California's most famous and celebrated red grape, the classic California Cabernet.
Christiane Schleussner, wine maker at Silver Oaks Cellars and Claudia Schug Schutz, California Wine Education Ambassador, guided the attendees through eight Cabernets, fluctuating between rare products and accessible treasures available at Vinmonopolet.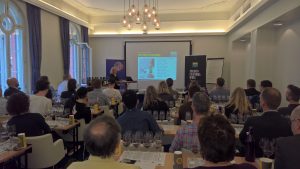 Ranging from approximately 150 NOK to 5000 NOK per bottle, the wines presented to masterclass attendees included the Freemark Abbey Sycamore Vineyard Cabernet Sauvignon 2009, 2014 Francis Ford Coppola Winery "Directors Cut" Cabernet Sauvignon, Beringer Private Reserve Napa Valley Cabernet Sauvignon 2006 and 2012 Silver Oak Cellars Cabernet Sauvignon, Alexander Valley.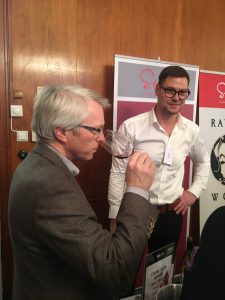 At the main event, members, partners and trade industry members could navigate through three large rooms, containing 42 tables occupied by importers and producers, all of whom were happy to share both of their knowledge and of their products to the guests.
Although all 50 US states produce wine, California is the undisputed leader of the pack, producing approximately 90% of all US wines and is subsequently the fourth largest wine producer in the world. Guests were able to test wines from other states as well, including Oregon and Charles Smith's home state of Washington.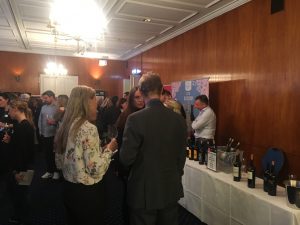 In 2015, 41.1 million liters of red wine were sold in Norway, with seven percent of that volume coming from the US, compared to five percent the previous year. The number is expected to continue to increase; as some US wine makers in 2017 launched custom-made wines specifically for the Norwegian market. American wines in the 150 NOK segment have especially continued to grow.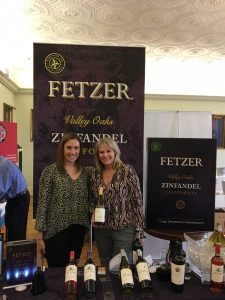 AmCham Norway wishes to thank everyone who attended the largest ever American Wine tasting in Norway!