Watson: IBM's cognitive revolution:
Data originates from numerous sources and it is becoming increasingly easier to collect and analyze. IBM's Watson has the ability to not only collect and analyze the data, but also to reason and learn from them to increase his knowledge and subsequently use this insight to understand the information provided.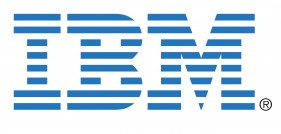 Watson is defined as a "technology platform that uses natural language processing and machine learning to reveal insights for large amounts of data."
Uniquely, IBM's Watson, available in the Cloud, has the ability to process and filter the data and then come up with a set of hypotheses and suggestions based on previously gathered knowledge – much like a human, but with the added ability to read, remember and process one million words per second.
"There's both structured and unstructured information, Watson has the ability to learn and understand information and consequently contribute to improve decision-making.
"Unlike other artificial intelligence, Watson is programmed to remember all new information and, more importantly, utilize the new knowledge when providing advice or solutions.
"Simply put, Watson is the world's greatest consultant!" Otto Backer Solberg, External Relations Manager at IBM Norway, says.
Health
With the launch of their cognitive cloud service, IBM firmly marked their transition from a hardware, software and services company to a cognitive solutions and cloud platform company.
Albeit a potential revolutionary partner in virtually every field, IBM decided relatively early to use Watson in healthcare, research, and development.
"We defined quite early on that the health sector could be significantly improved with Watson's assistance, as the sector normally involves large amounts of data, electronic medical records, research papers, medical images and constantly updated information through research.
"Humans and machines work best together. Such as in the health industry, where humans are conducting the research and the treatments, but Watson has the ability to utilize all information provided," Solberg says.
As an example, university of Tokyo doctors report that the artificial intelligence diagnosed a 60-year-old woman's rare form of leukemia that had been incorrectly identified months earlier.
The analytical machine took just 10 minutes to compare the patient's genetic changes with a database of 20 million cancer research papers, delivering an accurate diagnosis and leading to correct treatment.
The patient is now admitted from the hospital.
Potential
Famously, Watson competed on the television show "Jeopardy!" quiz in 2011, where it won. IBM used this gameshow to, among other aspects; demonstrate Watson's ability to process its knowledge to determine the answer to any question.
"Just imagine the potential of Watson for the future. Consider an oil company looking for new places to search for oil, which is a costly process.
"Imagine feeding all the geological data, along with all other relevant analysis conducted by scientists, geologists and engineers, to Watson, that subsequently processes the information to pinpoint the exact locations most suitable.
"By combining human knowledge and expertise, with huge amounts of unstructured data being fed into Watson just imagine the possibilities.
"That's why we're saying that humans and machines work best together," Solberg says.
IBM are members of AmCham Norway since 2005.