AmCham Norway seeks a dynamic and motivated full-time Member & Government Affairs Consultant.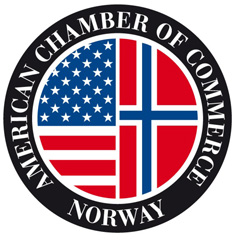 About Us
The American Chamber of Commerce in Norway (AmCham) is a non-profit business advocacy, services and event organization promoting the interests of 235 Norwegian, American and international member companies. AmCham Norway is a fully independent association of businesses and receives no subsidies from governmental agencies.
As one of 117 global AmChams, we are part of the US Chamber Federation headquartered in Washington D.C. – the world's largest non-profit business association.
 Your Background & Skills
Preferably a native Norwegian speaker, you have experience in government elite outreach, excellent interpersonal skills and strong English language proficiency. With a degree in political science, business or similar, you have an acute understanding of the Norwegian political and commercial landscapes. US-based job experience and/or education is advantageous.
To be successful in this role, you function efficiently both autonomously and as part of a small team. You are a self-starter, capable of simultaneously developing, methodically managing and delivering successful initiatives.
What We Offer
AmCham offers you the unique opportunity to work daily with executives representing leading global companies and internationally oriented SME's, as well as key Norwegian and American governmental decision makers.
Our people contribute to building a competitive international business environment in Norway, while strengthening business opportunities for our members. We have created a culture that is based on learning and mutual dialogue, where teamwork and open exchange are essential. All this is set within a dynamic, challenging and flexible environment to stimulate your personal and professional development. Starting annual base salary will be NOK 500 000.
 Your Responsibilities
As Member & Government Affairs Consultant, you will be responsible for strengthening our organization's growing policy advocacy initiatives, and comprehensive program of events and member services. Your responsibilities will include:
Enhance and support AmCham's engagement with Norwegian government leaders, working proactively to foster and grow strategic relationships for Norway-US value creation.
Professional content development and publication management (in Norwegian and English) for both digital and non-digital channels (articles, editorials, white papers, reports).
Event conceptualization, management and execution with the goal of strengthening the AmCham network.
Increasing AmCham revenue through member recruitment and development.
Application Deadline – Thursday, November 30th, 2017
Please submit your cover letter and CV to amcham@amcham.no. Confidentiality will be strictly maintained.