Specializing on branding alliances and marketing campaigns aimed to engage the target audience, Oslo-based Pulse Communications works strategically with cinematic launches, TV and talent.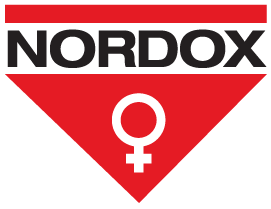 Working to find a unique angle for every product, CEO Fredrik Strømme and his team have orchestrated collaborations with some of Norway's largest brands in some of the country's biggest films.
"We try to tie up advertising with entertainment, whether it's clever product placement or creating a concept around a popular figure or character," Strømme says.
"One of the most recent campaigns we did, was creating several short clips with Mads Zuccarello advertising the Lion chocolate bar and created a concept around that. It included competitions, posters in stores, and content mostly aimed towards an online audience, which is also Lion's target group.
"One of the ads in particular, where we filmed Zuccarello showering with a rather large, censored blurry part was banned by Facebook, and subsequently attracted significant media coverage, proved to be very successful," Strømme says.
The truth is that Zuccarello was filmed wearing swimming trunks and the film was later released in its original version- after experiencing a substantially increased reach and after minimal spending on distribution.
"It's about trying to find the smart solutions and to think creatively both in terms of distribution and concept," Strømme says.
Recently, Pulse who has Orkla's Møllers Tran as customers, worked as intermediaries when collaborating with both Orkla and the producers of Norwegian blockbuster Birkebeinerne, resulting in a clever product placement where the protagonist drinks fish oil "for his strength."
Through adept use of social media and alternative advertising channels, the company consisting of eleven employees, also experienced considerable success with their campaign Resirkulert Lyd (Recycled Sound red anm). A project along with Grønt Punkt and MER, aiming to increase awareness about recycling for the younger generation.
The campaign involved several Norwegian artists doing cover versions, or recycling, each other's songs and saw substantial social media circulation, with several of the participating artists taking the recycled songs to festivals and concerts nationwide.
"We enjoy taking the content to you as a consumer and we are actively thinking of ways to increase publicity around our campaigns. Basically, we like to do both the creative aspect in terms of content, but also in terms of distribution. Linking up with two different parties, using us as the creative intermediaries to find a good match between product and placement.
"It's about finding the right solutions for the right people. And the companies and people who are strategically working with these solutions, like what we have to offer, as it's basically a win-win for all parties," Strømme says.