Basefarm is the leading IT managed service provider, ensuring that mission-critical IT services are available and functioning at all times. Operating from Norway, Sweden and The Netherlands, Basefarm has recently added a 6000 square meter colocation space in a new data center just outside of Oslo, in addition to their already existing locations.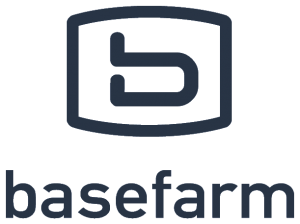 The new data center is one of Basefarm's expansion plans as it increases their competitiveness and server capacity within colocation, cloud and managed services.
However most importantly, it ensures that the clients are enjoying the stability and security required to continue digital expansion and development in an increasingly competitive market.
"Basically, the services we deliver supports our customer's digitalization processes and agile development.
"Our customers can build end-customer value and achieve increased competitiveness through shorter time2market. It gives them a platform secure their future revenue streams," Robert Baumann, Marketing Manager at Basefarm says.
"Today, we are working with large players in health, travel, retail, media as well as the public sector, delivering secure and stable platforms for their running business and working close with the clients' to ensure their digitalization process is successful.
"Through our managed services, we host and manage critical applications such as databases, websites, CMS (content management systems) and OS management (operating systems) on different platforms.
"To make it simple; an essential part of our job is to ensure that the services are updated and up and running twenty-four-seven, seven days a week.
"None of our clients should experience any downtime on their websites, applications or digital services," Baumann says.
Through innovation and product development, Basefarm enables its clients to make full use of the possibilities of product/service digitalization in any market.
However, to ensure the stability required in such a process, Basefarm has since their origin 17 years ago, combined their competence with 24-hour service and customer teams.
"Customers appreciates direct contact with us and having a specific team assigned to them. Close customer contact increases opportunities for both parties.
"Several companies can offer the data storage and hosting services we can, but the expertise and customer support distinguishes us," Baumann says.
Basefarm ranked #1 on service quality and # 2 on price, in the independent Whitelane's Outsourcing report from 2016.
New Alliance
Last summer, Basefarm announced that they are entering into an alliance with Accenture, Avanade Norway and Microsoft. The quartet aims to help the Minister of Modernization, Jan Tore Sanner, to move the public sector into the cloud and subsequently contribute to increased digitization and greater productivity in the sector.
"By being based in Norway, and so centrally located to Oslo, our clients and partners knows that all data and information will be safely stored in Norway.
"However, with our hybrid cloud service, Basefarm's private, Norwegian cloud connects to global cloud services, providing full flexibility.
"We are obviously proud of the alliance and it's a fascinating project," Baumann says.
The hybrid cloud service provides both private and public players with a new, Norwegian cloud that will lower the threshold for utilizing the immense opportunities for industries and sectors depending on high-level security and regulations when storing data in Norway.
Basefarm are AmCham Norway members since 2013.