Rising Leaders Afterwork with PortalOne: The Secret Sauce for Hybrid Gaming
For the last afterwork of 2022 and the program finale, Rising Leaders  participants and AmCham members had the opportunity to visit hybrid gaming company and Norwegian unicorn, PortalOne's brand new offices at Aker Brygge. Welcoming them were the two co-founders and brothers, Stig Olav and Bård Anders Kasin as well as Head of Brand and Communications, Ingrid Williams.
The sleek modern office has classic arcade game machines spread throughout and a glass view into the green screen studio where all the magic happens.
Hybrid gaming embeds live shows directly into games on players' phone where they can compete against a celebrity guest in real time or try to beat their friends on the daily scoreboard. Celebrities have so far included Justin Bieber, Ariana Grande and their lineup for 2023 includes The Rock, Beyoncé, and Christina Aguilera just to name a few.
Stig Olav notes that society today is very much in a constant, dual attention environment, whether it is watching TV while using our phone or other, so a game with a live show, player chat and gaming simultaneously is also doable. The power of the hybrid gaming model is that the daily shows inside the game and particularly season finales create a massive draw and player return. PortalOne's "secret sauce model" is an internal company secret and has other industry giants banging their heads against the desk. The inner workings of their studio has transformed the way that they can produce a type of content without moving cameras, reducing the need for more than two operators and the price of production significantly, which in turn means production of content that is ultra-scalable.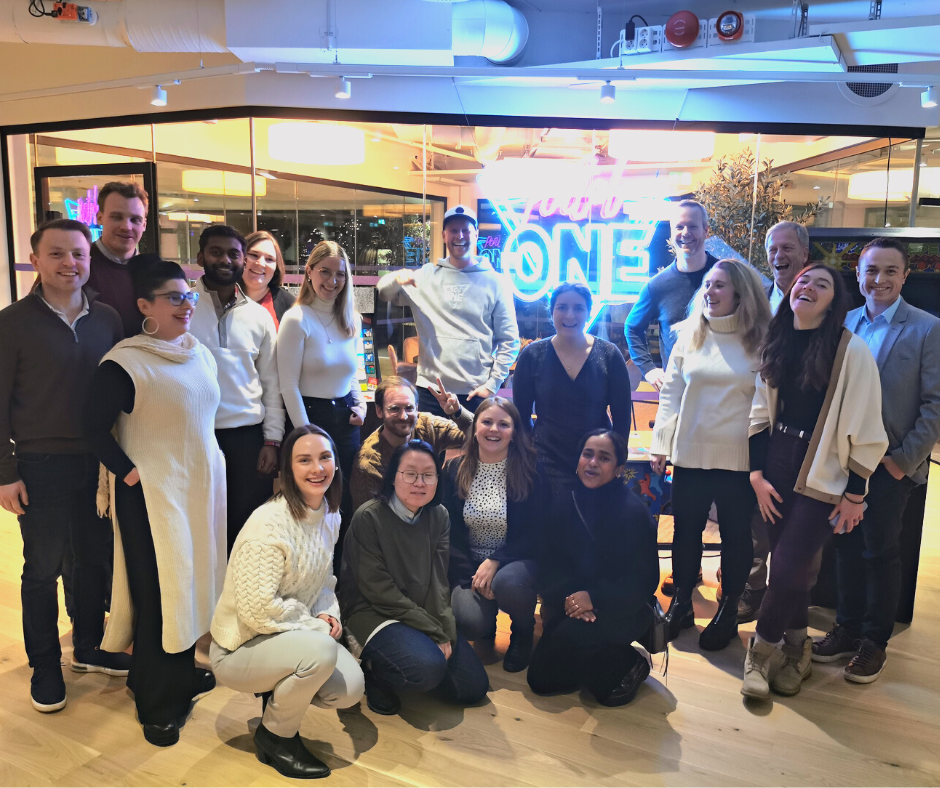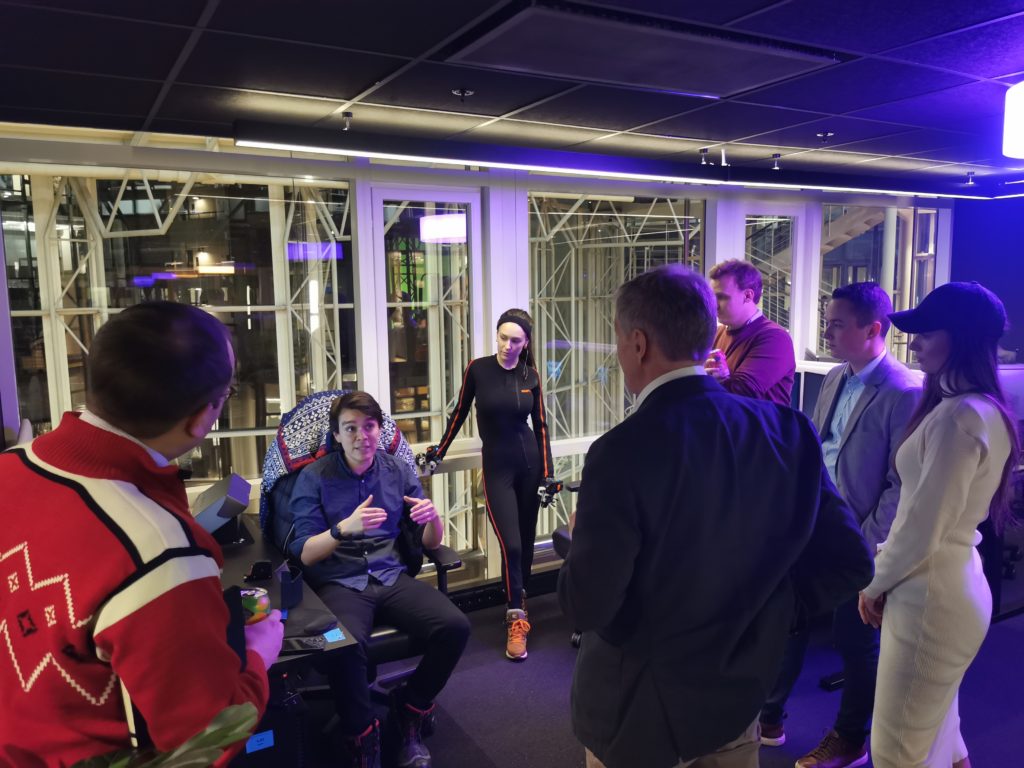 Bård Anders explained that PortalOne "is very much advertisement free and will always be, to not interrupt the player experience" however, elements within the game may be given attributes and can be easily adapted to include logo designed skins (outfits for the characters) or theme driven game pieces. The live shows act as a magnet and supercharge the engagement levels meaning that they also can have sponsored prizes.
As a 3rd generation of entrepreneurs and investors the brothers, Stig Olav and Bård Anders have built their industry knowledge through the TV and gaming industry. Bård Anders functions as the CEO of PortalOne, and has previous experience working as a Technical Director at Warner Bros. There, he worked on movie productions like the Matrix Trilogy. He also co-founded The Future Group, which provides mixed reality solutions for media production. 
As for Stig Olav, he functions as the CXO and has previously worked as a developer and executive producer of interactive entertainment and mobile games. His background includes 10 years in the television industry, includes leading roles for shows like The Voice and Who Wants to be a Millionaire. He describes himself as a "mixed media artist" or MMA; an homage to his passion for sports and the industry.
The unofficial motto at PortalOne is "be brumble" a mix between "brave" and "humble". Stig Olav recounted how someone who previously had worked for him got him his connections in Hollywood, reminding the participants that you never know who will open the next door for you.
As advice to the Rising Leaders, Bård Anders and Stig Olav expressed the importance of finding correct investors that have knowledge within the industry you are in. PortalOne's impressive list of investors include Peter Thiel's Founders Fund; TQ Ventures, the investment fund led by Scooter Braun; Schuster Tanger; and Andrew Marks. Coatue Management's investment was led by Arielle Zuckerberg and the Rogue Capital Partners investment was led by Alice Lloyd George. Sunny Dhillon led the investment from Signia Venture Partners whose LPs include Warner Bros., Disney and Tencent. In addition, a number of angel investors also invested in PortalOne. These include Kevin Lin, co-founder of Twitch; Mike Morhaime, co-founder of Blizzard and Dreamhaven; Amy Morhaime, co-founder of Dreamhaven; Marc Merrill, co-founder of Riot Games; Xen Lategan, former CTO and executive advisor at various companies such as Hulu, and Eugene Wei, former Head of Video at Oculus and Head of Product at Hulu.
They also advised to be mindful that once you are backed by investors there is still a lot of work to be done and to be prepared for obstacles. The company still operates as if they have less to plan for the long term.
The future looks brighter than the neon sign in their lobby with the future goal of IPO. The same way that Spotify is for music and Netflix is for shows, they want to be the number one portal for hybrid games. AmCham thanks the PortalOne team for their hospitality, and willingness to share their experience and time with us.  
PortalOne is a US company run from Norway. In 2021 they established a production studio in Los Angeles and launched a closed beta for American and Canadian users. As of December 2022, the company has 55 employees, 48 of whom are in Oslo and seven in the US. Their goal is to stay small and outsource where they can, noting that "the bigger the company is, the harder it is to do it". Currently, they are responsible for full game design and are working on a fifth game to be released.
PortalOne holds the global exclusive rights to all Atari games for the next seven years, after formally being owned by Steven Spielberg for the blockbuster hit "Player One". The retro-inspired games are based on classic Atari arcade games.
Prizes are given to the top-ranking players, called skill prize, and prizes are also given at random to any player that participated in the daily challenge, called a luck prize – meaning that you don't need to have a good score to win. The top player receives $100 and the top ten receive $10 each. "We don't want hardcore gamers because they have good players, but that segment is smaller." They want the games to be for everyone – regardless of age or gaming ability and currently have players up to age 75. As of December 2022, they have millions of games played in total and around seven thousand test players.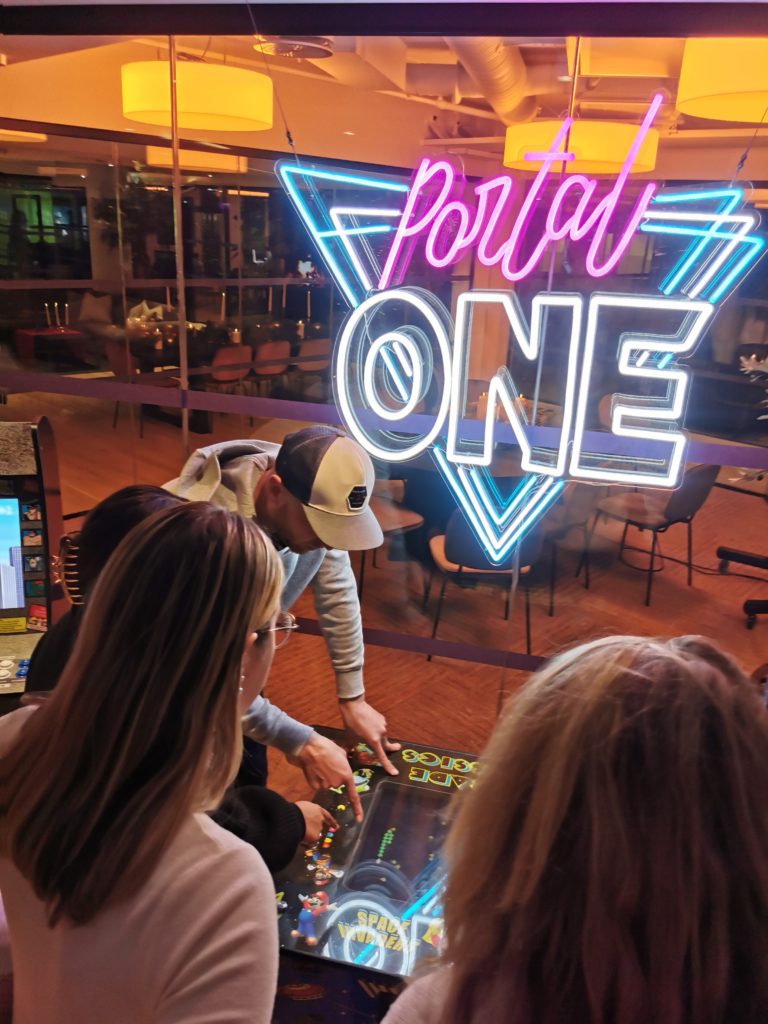 Past Rising Leaders Events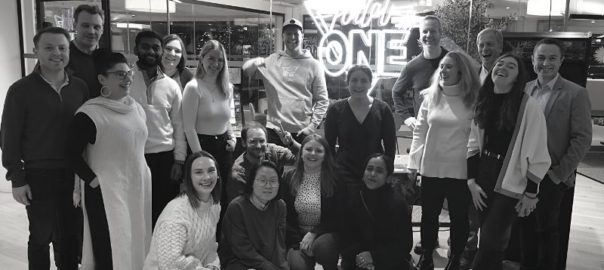 For the last afterwork of 2022 and the program finale, Rising Leaders participants and AmCham members had the opportunity to visit hybrid gaming company and Norwegian unicorn, PortalOne's brand new offices at Aker Brygge.
Read More »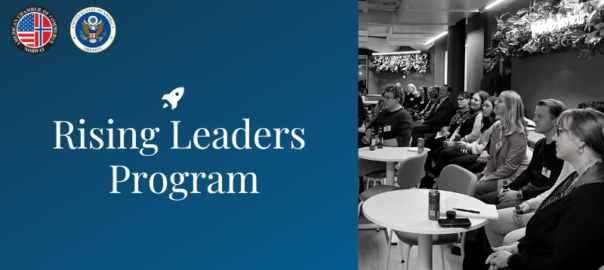 Rising Leaders and AmCham members gathered at Airthings' Oslo headquarters in November. CTO and Co-Founder Erlend Bolle kicked off the meeting with a candid, humorous retelling or the Airthings story, highlighting key moments in their incredible journey from Norway-based startup to international scaleup.
Read More »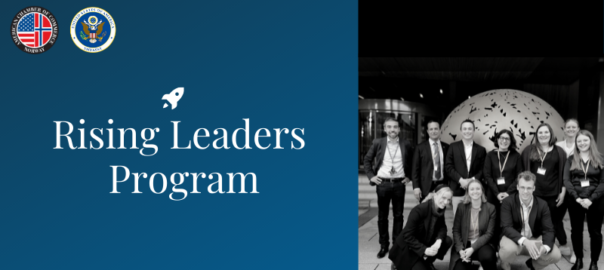 Rising Leaders participants visited Yara International's headquarters where they were welcomed by Senior Vice President of Food Systems Transformation, Pablo Barrera Lopez.
Read More »