Managing Director, Nordox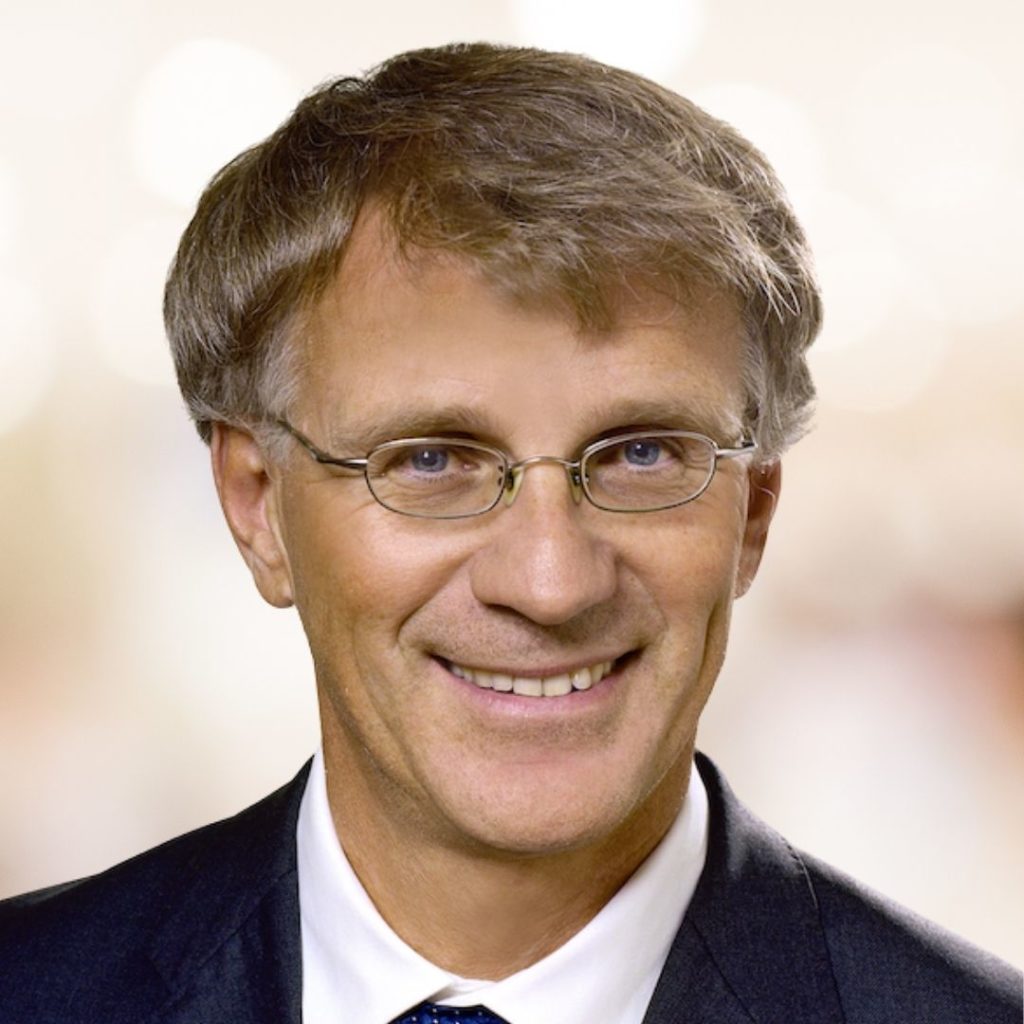 Nordox has a leading position as a global supplier of dicopper oxide (cuprous oxide), with origins dating back to 1886. Please describe how the chemical is utilized in different industries.
The chemical's unique qualities make for varied use. Nordox builds upon its long history, adapting to technological changes and new market requirements.
In the marine industry, dicopper oxide is used as a biocide in antifouling paints. Slightly elevated levels of copper on ships' hulls prevents the build-up of foulants, avoiding increased fuel costs caused by friction from marine growth.
In conventional and organic agriculture, dicopper oxide is used as fungicide for the protection of a wide range of agricultural, horticultural and forestry crops.
Other applications range from fish farming and animal feed production, textile and building materials such as roofing granules, to heavy duty applications in the ceramics and glass industries.
Please tell us about Nordox' US operations, such as types of export use and geographic regions.
The US is Nordox' second largest market after China, with a long history of working with US companies and vendors. Some of these collaborations date back 50 years, in addition to newer relations to entrepreneurs who have had great success in implementing dicopper oxide in their products.
In terms of use areas, we are seeing some innovative ways of utilizing copper, an element that has long been known to have antibacterial and antiviral properties. For instance, we supply cuprous oxide to the US for use in hospital bed linens, face masks, bandages, other medical supplies – and even in socks for military use.
In agriculture, dicopper oxide is ideal for warm and moist areas where bacteria typically thrive, such as in California, from Fresno up to the Canadian border, and in Florida. In California, for instance, where weather can be dry, dew forms at night, as well as rain during winters. For organic wine production, US wineries utilize Nordox products since they are OMRI-certified.
The utilization of fertilizers and related industrial products are key to ensuring agricultural predictability and feeding the world's population. What role do Nordox products play in supporting food production, such as a fertilizer on soils with a copper deficiency?
Dicopper oxide is an important tool to prevent crop loss due to fungicidal infections and copper deficiency. Lower yields mean less food produced per area. Our products protect an area corresponding to three times Norway's arable land.
Bonus question! What is your favorite destination in the United States?
That has to be Portland, Maine! I like the sea and lobster. I have visited once before and would very much like to return. I vividly remember and thoroughly enjoyed the air and atmosphere.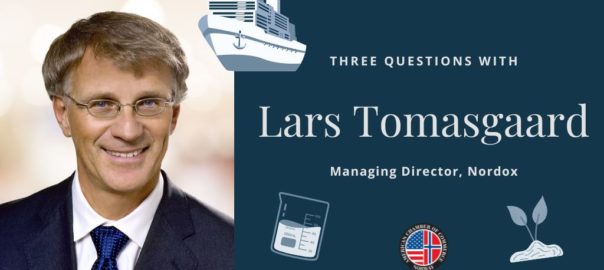 THREE QUESTIONS WITH Lars Tomasgaard Managing Director, Nordox Nordox has a leading position as a global supplier of dicopper oxide (cuprous oxide), with origins dating
Read More »
THREE QUESTIONS WITH Bob Blue Founding Winemaker, Bonterra, California Founder, 1000 Stories Bourbon Barrel Aged Zinfandel When coming up with a new method for winemaking,
Read More »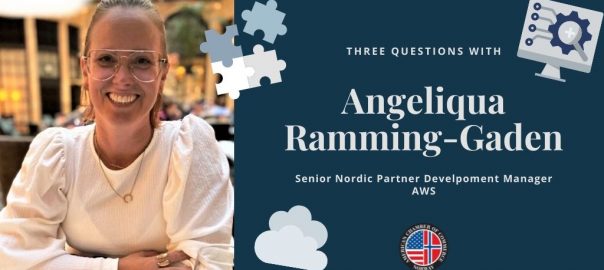 THREE QUESTIONS WITH Angeliqua Ramming-Gaden Senior Nordic Partner Development Manager, Amazon Web Services (AWS) Having worked in the IT industry for over 20 years, have
Read More »