Managing Director, Manpower Norway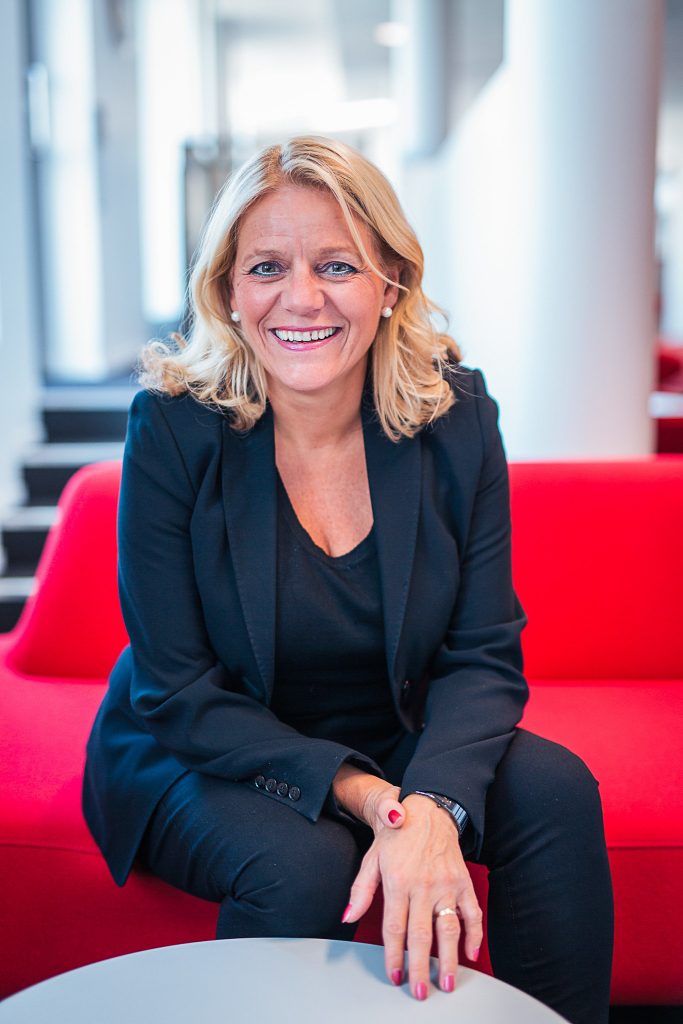 How has COVID-19 altered how Manpower Norway approaches solving staffing challenges for clients? What challenges and opportunities does a lack of foreign workers due to travel restrictions create?
COVID-19 has been challenging for many of our clients, and consequently, also for us. The staffing business is always a good indicator of the health of the Norwegian business environment.
In March, we experienced that large sectors like kindergartens and tourism/travel were shut down from one day to another, resulting in a hundred thousand furloughed and unemployed people.  But we also witnessed an opposite effect: Several sectors saw an increase in demand as a result of Covid-19 – for instance, within food supply and logistics, and within the health sector, of course.
The staffing sector plays an important role under circumstances like this. Since we are doing business in all sectors and across the whole of Norway, we are able to transfer people from sectors with low demand to sectors with high demand. During the pandemic we have been able to help get a lot of people into new positions. For instance, we have relocated a hotel chef to a warehouse and transferred a helicopter pilot to a bank.
Gradually, we have been returning to more normal conditions, but we are still not back to where we were before the crisis. We believe that it will take a long time before we are back to business as we knew it before.
Naturally, the COVID-19 situation has significantly altered the Norwegian job market, as many companies have unfortunately had to consider furloughing and/or laying off employees. What does ManpowerGroup's Q4 Norwegian workforce report reveal about the evolution of the Norwegian workforce in the past six or so months? What signs of optimism do you see?
Our latest outlook survey reveals that Norwegian employers expect a stable labor market during the next three months, reporting a seasonally adjusted Net Employment Outlook of +0%. This is a clear improvement from the ‑7% outlook of Q3, which was the weakest since the survey began in Norway 17 years ago.
This tells us that Norwegian employers now have a more positive outlook, following the shock of this spring. However, the crisis is not yet over, and companies are still cautious about rehiring. It may take time for the economy to recover, but we are seeing positive signs in some industries, most notably within construction.
Hiring prospects are also positive in the Finance & Business Services sector. The lowest expectations are found in the Manufacturing sector, with an outlook of -12%, decreasing by six percentage points quarter-on-quarter and 32 percentage points year-on-year. Outlooks were also bleak for the Restaurants & Hotels and Other Production sectors, reporting Net Employment Outlooks of -10% and -4% respectively.
Describe your dream vacation in the US. Where would you go and why?
I lived in San Francisco in 1984, and I would love to go back to see old friends and visit some of the beautiful and exiting places in this area. I would start out with a day or two in San Francisco to visit the Golden Gate Park and the Golden Gate Bridge, and I would definitely have a wonderful dinner at Crab House at Fisherman's Wharf.  In addition, I would go hiking in the golden hills north of San Francisco and also visit the wine districts of Sonoma and Napa Valley for winetasting and picnics at some of the magnificent wineries.
Thereafter, I would head south and spend some days on the beach in amazing Carmel, visiting Carmel Valley before ending my trip with the breathtaking views of Big Sur.