AmCham Annual General Meeting & Transatlantic Business Assembly
Joined by valued members and key government stakeholders, AmCham board members and staff hosted another successful Annual General Meeting and Transatlantic Business Assembly. Simultaneously serving as, what one speaker dubbed, the 'unofficial housewarming party' as well as host, Simula welcomed guests to their newly opened downtown Oslo campus for an evening of financial disclosures, political debate, and American wine – supported by 1000 Stories Bourbon Barrel Aged wines. 
With only one departure, AmCham's board of directors was reconfirmed for another term, with 3M's Ketil Nordengen again taking the position of chair. Ketil shared his thoughts on the solid work AmCham has done throughout 2021 and 2022 in supporting the transatlantic relationship and business ties between the US and Norway, and expressed his appreciation for the strong political ties between the two countries as Europe faces war so close to home.
Speaking to the many initiatives taken on by the chamber in the past year, as well as upcoming issues of advocacy and member engagement, each of AmCham's four staff members discussed their particular area of focus and considerations for the coming months.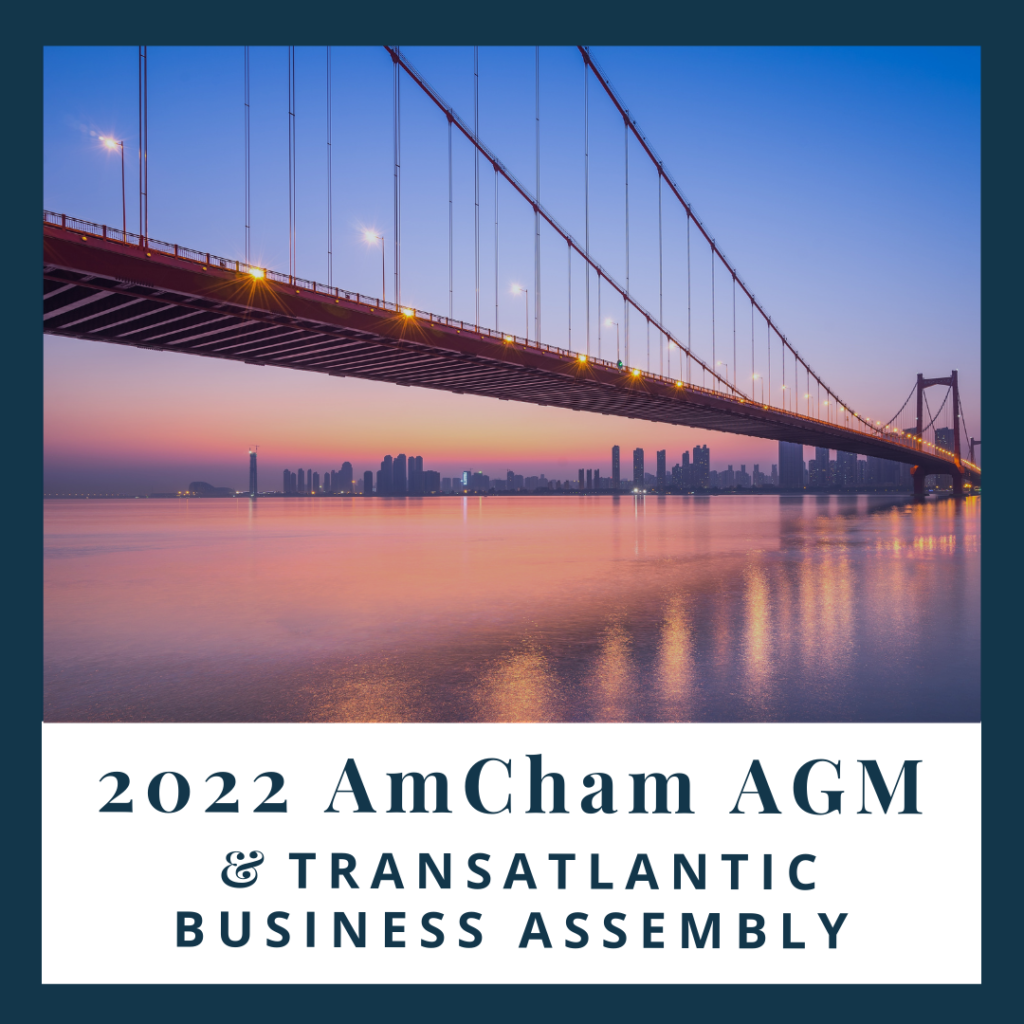 Following this summary of AmCham's work was the annual Transatlantic Business Assembly, this year with key note speeches from US Embassy Charges d'Affaires Sharon Hudson-Dean as well as Member of Parliament and Chair of the Foreign Affairs and Defense Committee, Ine Eriksen Søreide. After two deeply thoughtful addresses on the importance of transatlantic allyship and trade-partnership, accompanied by disavowal of the current aggressions against Ukraine, Hudson-Dean and Søreide were joined by Norse Atlantic Airways CEO Bjørn Tore Larsen, 3M Country Lead and Director Global ECO Sales Effectiveness, Ketil Nordengen, and DNV's Director of Certification Thomas Vogth-Eriksen for a panel discussion on the state of transatlantic business relationships.
Reflecting on the current 'perfect storm' of conflict, food shortages and energy crises, panelists discussed the role of the transatlantic relationship. Each expressed optimism in their views on the EU-US partnership moving forward – whether represented through the Supplementary Defence Cooperation Agreement, the upcoming Trade and Technology Council, or collaborations coming out of COP26.
AmCham was thrilled to have been able to host such a thoughtful and provocative discussion amongst these business and political stalwarts and looks forward to the year ahead. It will surely be filled with creative collaborations, acute political involvement, and strong member-relationships.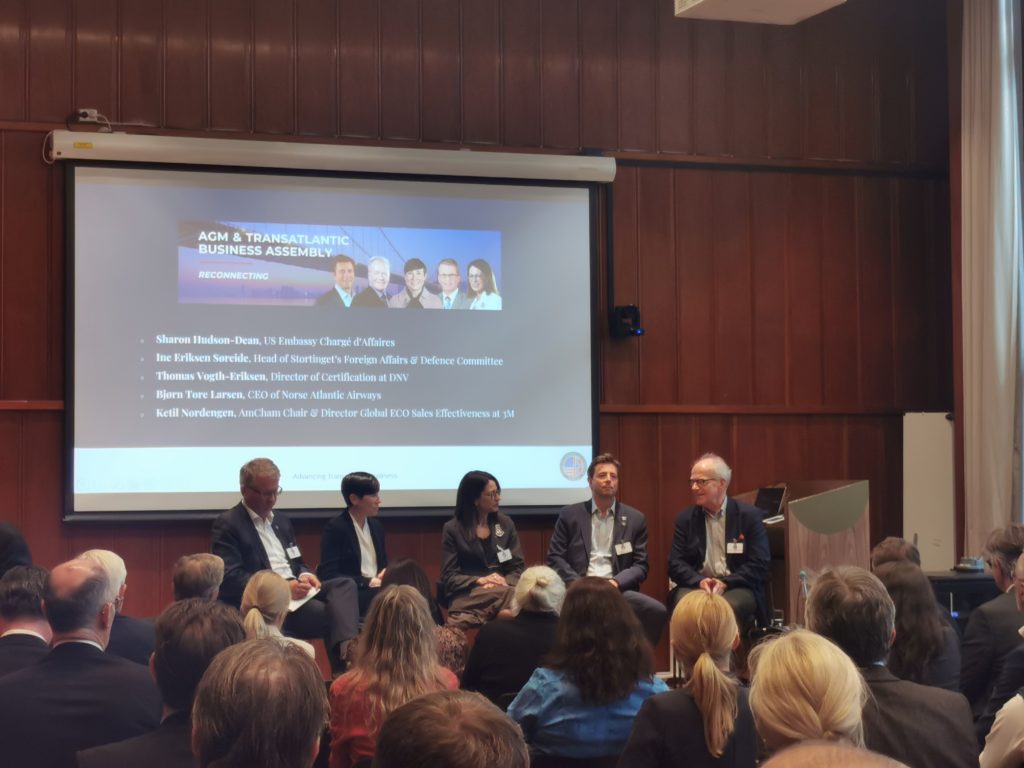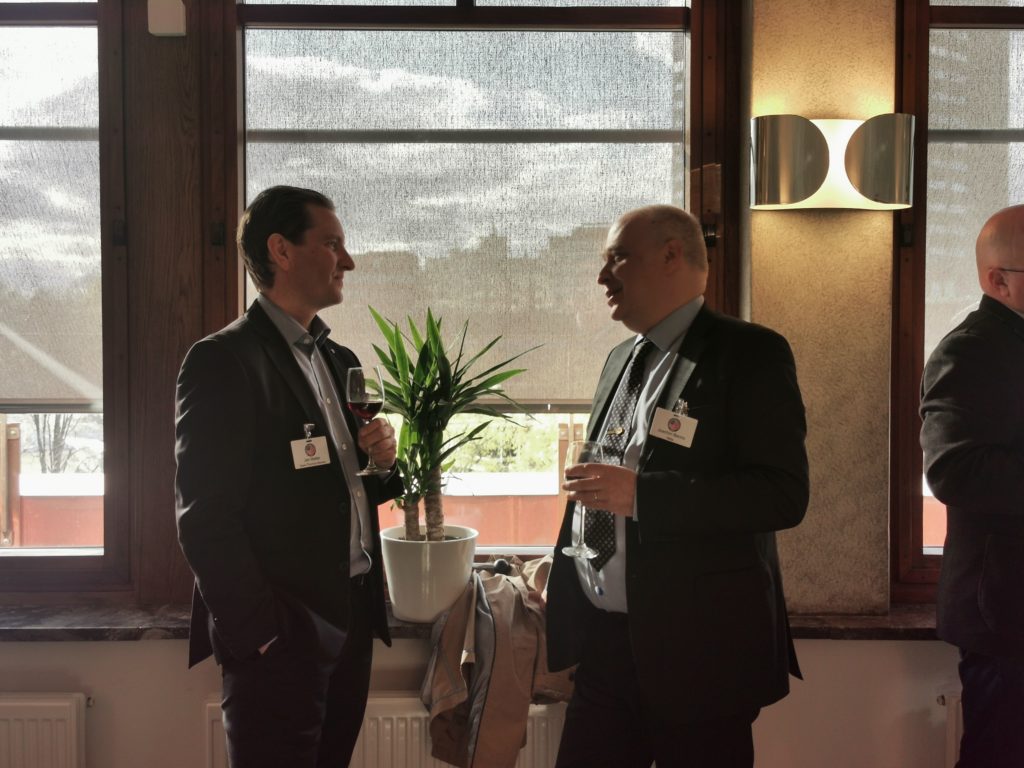 AmCham Board of Directors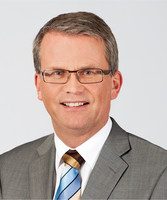 3M – Director Global ECO Sales Effectiveness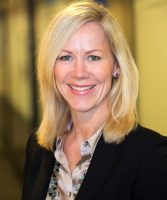 Microsoft Norge – Corporate Affairs Director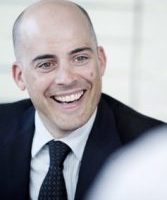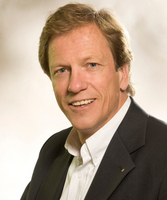 SR-Bank Forretningspartner – Associate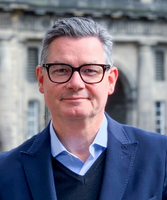 US Embassy – Head of Commercial Section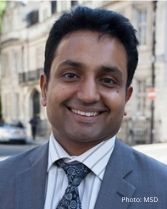 MSD Norway – Managing Director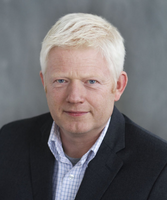 Tailormade Consulting – Managing Director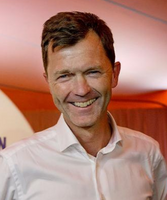 Coca-Cola Europacific Partners Norway – Head of Public Affairs, Communication & Sustainability
AIG Europe Limited – Branch Manager Norway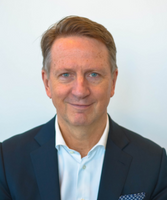 Citi Norway – Country Officer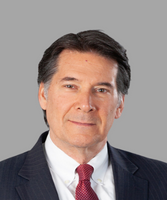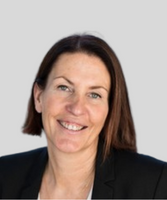 Cisco Norge – Managing Director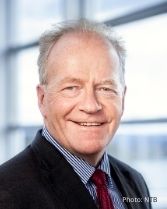 DNV – Director of Certification