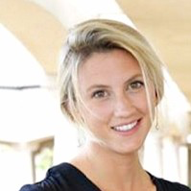 Emily Northway
Emily is an American working as the digital marketer and content manager for Oslo Business Forum. She previously worked at Visma on the international marketing team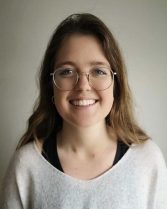 Bonina Challenor
Bonina Challenor is a lawyer from Perth, Western Australia, who holds a combined Bachelor of Commerce (Marketing Major) and Bachelor of Laws (with Honours) from the University of Western Australia. After graduating in 2016 she worked as an associate for a Supreme Court Judge before moving to Oslo in 2018 to pursue her passion for human rights. She is currently studying the interdisciplinary masters programme on the Theory and Practice of Human Rights at the University of Oslo, and recently completed an internship at the Business for Peace Foundation. Aside from work and study, Bonina is passionate about mental health, mindfulness and yoga, and in 2018 she completed her yoga teacher training in Rishikesh, India.
Himal Gautam
Himal has been involved in leveraging technology to tackle fundamental business issues in marketing and brand development in Nepal for over five years. Having worked primarily in strategy and marketing prior to moving to Oslo, he is currently pursuing an MSc in Finance at BI Norwegian Business School. A firm believer in cross-functional and cross-cultural collaboration, he intends to develop a career in helping businesses grow.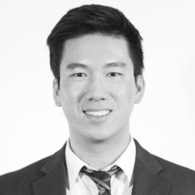 Alex Hsi
Alex holds a MSc degree in Economics and Business Administration from the Norwegian School of Economics. He has previous work experience with beeing one of the Directors in Founder Institute Norway, BCG Digital Ventures, several media agencies, and has educational experience from London, Hong Kong and San Francisco. He is currently the CEO of Awelio and Rocket Capital, working for Wavemaker and is also the Chairman of the Board of Awelion. Awelion is launching a new type of tea by replacing tea bags with tea crystals under the brand TwiceTea.
Caroline Pledger
Caroline is an American, based in Norway for the last four years, and serves as President of the Rising Leaders Board. She has a bachelor's degree in International Environment and Development Studies, and is currently finishing her master's at the University of Oslo in Peace and Conflict Studies. She has a strong focus on sustainability and climate, with past fieldwork experience from India, China, and East Africa. She currently works as Communications Coordinator at the Business for Peace Foundation.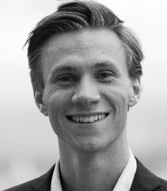 Christoffer Sanne
Christoffer holds a bachelor's degree in international business and administration at BI in Oslo, with a concentration in shipping. He currently works as a CS advisor at Jotun and has previously held the title of HR-manager at Start BI.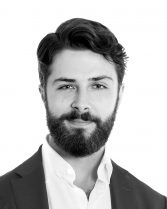 Adrian Falck
Adrian is a PA/PR consultant at Hill+Knowlton Strategies. He is passionate about environmental issues and wants to work towards responsible and sustainable business, particularly in the maritime domain. Adrian has experience from DNV GL and the Business Intelligence-group Firstpoint. He holds an M.Sc. in Energy and Environmental Economics from the NHH Norwegian School of Economics, as well as a Master's in International Management from CEMS and Keio University in Tokyo.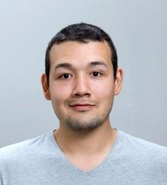 Daniel Aevalo
Daniel is a Product Engineer from Colombia. He has a master's degree in innovation and entrepreneurship from the University of Oslo as and another one in interaction design from NTNU. He has previous educational experience from Texas A&M, Harvard University Extension School and MIT. He is currently working with Glimty AS and Heibots.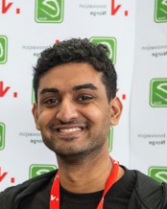 Hamza Malik
Hamza is passionate about the interactions between humans, technology and change, and is currently pursuing a Master of Science degree in Leadership and Organizational Psychology at BI. He has a bachelor in economics, and experience as an entrepreneur and a leader. Hamza aims to connect business and strategy to psychology in order to create more effective organizations.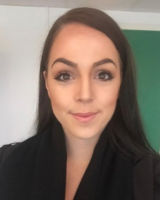 Iselin Haugereid Kolsø
Iselin is currently pursuing a bachelor's degree in entrepreneurship and economy at BI Norwegian Business School in Oslo. At BI, she is also working as a supervisor within innovation camps. Through events such as Start BI, Oslo Business Forum, and SHE Community, Iselin has developed a diverse skill set and has a wide range of experiences. In addition, Iselin has a bachelor's degree in fashion design.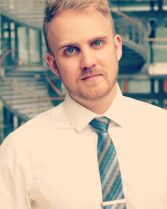 Gediminas Meskauskas
Gediminas is from Lithuania and has been living in Norway since 2010. He is working as CFO in Moodie AS, and additionally consulting start-ups on financial & business planning. Gediminas holds a MSc degree in Business from Norwegian Business School BI. He has over five years of experience in start-up arena and worked with entrepreneurs in MedTech, SaaS, Agriculture, EdTech and Leisure industries. Gediminas is always striving for improvements and welcoming every challenge on the path to success.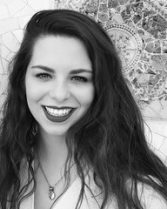 Damla Kostek
Damla is a Turkish/Canadian student pursuing her master's degree in Urban Planning & Human Geography at the University of Oslo. She has lived in Istanbul, Toronto, and Hungary before moving to Oslo in 2018. She has always been interested in community-building and sustainable mobility practices. Currently, she works as a Community Manager at Startup Grind Oslo and a Marketing Assistant for a small-scaled startup.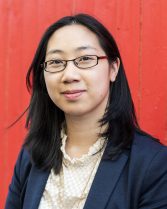 Ka Man Mak
Ka Man holds a MSci degree in Environmental Geoscience and received additional training in child psychology, documentary photography, journalism and data analytics. She is the founder of The Oslo Desk which envisions a world where everyone of diverse colour, ethnic background and cultural identity will find a place of belonging in their community. She covers stories of the underrepresented with the approach of constructive journalism. She is also involved in Midwife2Midwives, a peer-to-peer training program with a purposely designed midwife kit for safer pregnancy for women and children in Kenya. In addition, a Kavli Trust Tech Fellow.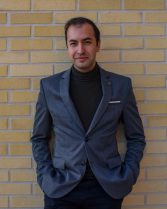 Dragoș Cantea
Dragoș Cantea is a Romanian concert pianist. He is pursuing an advanced Master's Degree at the Norwegian Academy of Music and at the same time he is being engaged in an artistic PhD research project in Iași, Romania. Besides performing, he is also leading cultural projects in both countries as an artistic director.
He is an advocate of innovation in art, setting up concepts with actors and/or visual artists under the care of Rotary International, while supporting charity causes in Romania, especially in the educational field. Also, he established his own company in Norway to develop artistic programs in the business and diplomatic environment.
Tove Olaussen Freeman
Tove is a 2018 graduate of the European Master's in Health Economics and Management Joint- Degree Program (EUHEM) offered by the Erasmus University Rotterdam, in the Netherlands; The Management Center Innsbruck, in Austria; The University of Bologna, in Italy; and the University of Oslo, in Norway. She is also a 2016 graduate of Brandeis University in the U.S.A. Tove currently works as the Intellectual Property and Risk Manager at Ably Medical, a Norwegian medical device start-up company, where she is responsible for maximizing the value of Ably Medical's intellectual property and for minimizing the impact of third-party intellectual property rights on Ably Medical's technical and commercial strategies.
Tove holds both American and Norwegian citizenship.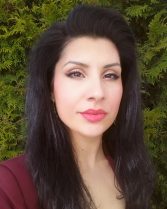 Georgeta Negraru
Georgeta Negraru is the Project Manager of The Rising Leaders' Board.  She has lived in three countries, and her body of knowledge emerges at the intersection of education, research, economy, arts, and science. Her diverse cultural and professional background helps her to develop human potential in sustainable results. Design thinking and human centered design are some of the strategies she uses as a teacher and coach.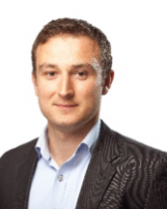 Sergiu Maznic
Sergiu is the Country Director of Startup Grind, and a Senior Consultant at Pöyry Management Consulting. He has work and educational experience from Moldova, Romania and the U.S.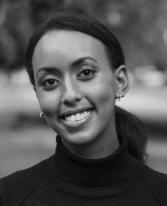 Sharon Ghebremedhin
Sharon is pursuing a law degree at the University of Oslo. She has been involved in the international student organization ELSA, where she previously served as Vice President of ELSA Oslo's traineeship program. She also currently works in UNICEF Norway and was a delegate at UN Women's 62nd session in the United States.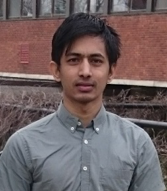 Suyong Basnet
Suyong is a Nepalese student pursuing his master's degree in biotechnology at the University of Oslo, and works as a research engineer at the university.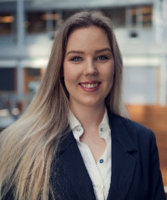 Synne Emilie Stålesen
Synne is the Vice President of the Rising Leaders Board, and is currently studying Retail Management at BI. She also works as an order consultant in addition to her studies, and was previously the head of marketing for Start BI.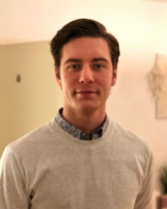 Thomas Rostad
Thomas is currently pursuing a degree in Marketing at BI and is the current president of Start BI.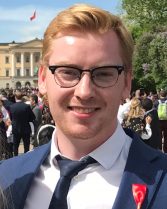 Anders Melhus
Anders has a masters degree in Economics and International Relations from the University of Aberdeen and is currently working with economic diplomacy in Oslo. 
Maggie Yang
Maggie is an Australian who moved to Oslo in 2014. She currently works as Investor Relations and Business Development Associate at Verdane, a Northern European private equity firm. She has also been part of an Australian youth delegation to the OECD Forum (Paris, France) and an Australian-New Zealand delegation to the 60th Harvard Model United Nations (Boston, USA).

Maggie holds a Master of Science in Business (honours), majoring in finance, from BI Norwegian Business School and a Bachelor of Commerce in Finance and Accounting from the University of Melbourne.