AmCham Transatlantic Business Assembly: Pressure & Agility
Immediately following AmCham's Annual Meeting, members and partners turned to the Transatlantic Business Assembly where Jason Turflinger warmly welcomed guest speakers Richard H. Riley, US Embassy Chargé d'Affaires, and Sissel Lønning Andresen, Pfizer Norway's Country Manager. On the agenda were two of the most important issues impacting transatlantic businesses: vaccines and the Biden-Harris Administration.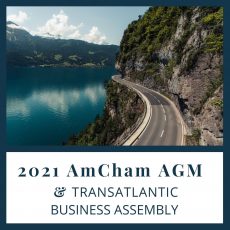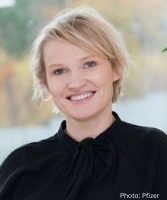 Pfizer Norway – Country Manager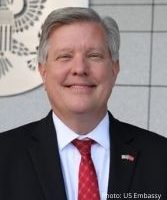 US Embassy – Chargé d'Affaires
Collaboration and Resilience
Both presenters submitted messages of collaboration and resilience, outlining the importance of relationship building and a partnership attitude. "In the long run, Norway stands better together than alone," Lønning Andresen aptly commented.
With over 20 years of experience in the healthcare industry, Andreassen spoke to the immense value of her team's work and the great impact she has been able to witness. Although recent months have generated incredible pressure on her team to facilitate distribution and communications on the ground-breaking BioNTech-Pfizer vaccine, it has highlighted Pfizer's exceptional agility, and led to unmatched levels of cooperation with Norwegian authorities.
Priorities in Norway-US Collaboration
Addressing developing transatlantic policies, Riley skillfully tackled a myriad of issues – from reaffirmed US NATO support to outlining administration priorities for fair international trade. A common theme was the importance of the transatlantic relationship, and reinvigoration of ally partnerships.
"The partnership between Europe and the US is and must remain a foundation," Riley asserted, quoting President Biden. He continued on to outline specific priorities in Norway-US collaboration, including global health, security, economic recovery, green job creation and enforcement of trade rules.
Fielding a difficult question on the potential for future volatility in Norway's relationship with the US, Riley emphasized the longstanding bond between the countries and the importance of viewing the past four years as an anomaly in this strong and deep relationship that spans well over a century.