AmCham Nordics Go Live to the White House
AmChams Norway, Sweden, Denmark and Finland hosted an exclusive, informative briefing with guest speaker Peter Harrell, Senior Director for International Economics and Competitiveness on The White House National Security Council.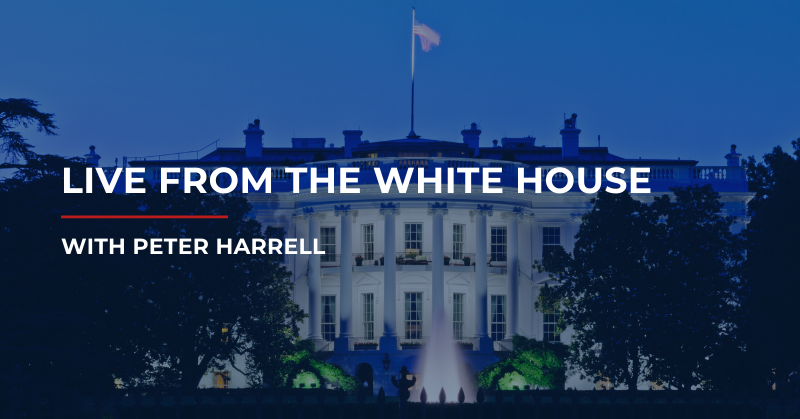 Live from Washington, D.C., Harrell discussed Biden administration transatlantic priorities – focusing on data flows, digital trade tax and regulation, new Trade & Technology Council (TTC) aspirations, continued steel and aluminum disputes, and ambassadorial appointment delays. "We can expect a Privacy Shield negotiation submission from the US within the next couple of weeks," stated Harrell – with a minimum of two months expected before eventual Brussels approval and final resolution.
Intuitively understanding top of mind concerns for the 100+ pan-Nordic executives on the call, Harrell also provided perspectives on unfolding Ukraine developments.
On behalf of their respective member participants, AmCham directors posed subsequent questions on sustainable investments, 5G, inflation, supply chains, US political balance, and European data localization initiatives vs. old fashioned protectionism. Through each detailed response, Harrell's mastery of specifics was apparent and enlightening.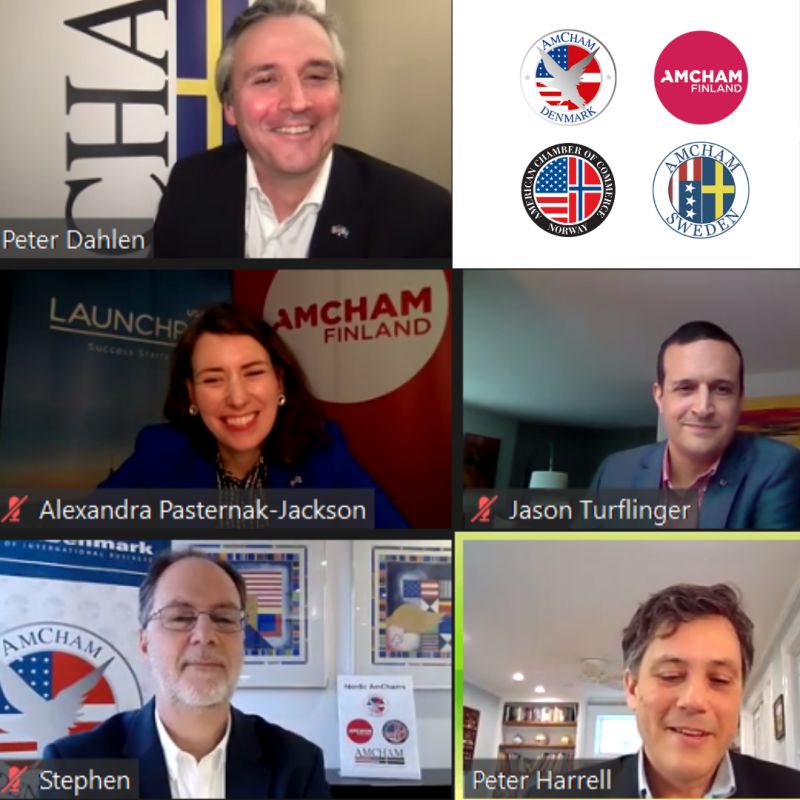 About Peter Harrell
Peter Harrell serves as Senior Director for International Economics and Competitiveness on the White House National Security Council (NSC) staff for the Biden administration. Harrell is an Adjunct Senior Fellow at the Center for a New American Security (CNAS). He previously served in the Obama-era state department, from 2012-2014 as a Deputy Assistant Secretary for Counter Threat Finance and Sanctions within the Bureau of Economic and Business Affairs, and from 2009-2012 on the Policy Planning staff.