AmCham Sustainability Forum: A Legal Roadmap & Changing Climates' Business Impact
The latest AmCham Sustainability Forum convened on Earth Day at Selmer's sun-filled offices. The first in-person gathering since before the pandemic gave opportunity for long-sought-after exchanges of insights, as well as business cards, for the participants representing diverse industry groups.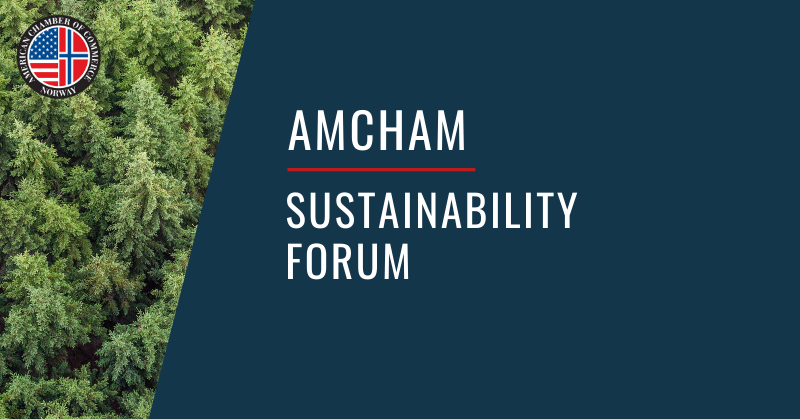 Following an introduction by Selmer Partner Øyvind Olimstad, Associates Tone Sørfonn Moe and Nora Eikenæs could attest to the complexity and rapid development of ESG and sustainability and related statutory requirements. Part of Selmer's growing sustainability team, Tone and Nora expertly presented how companies can, to the extent that it is relevant to each company, approach the EU's action plan for financing sustainable development, now included in the new Norwegian legislation "law on sustainable finance", the European Commission's proposed "Social Corporate Governance" directive and the Transparency Act, to name a few.
From a business standpoint, the different regulations combined will ultimately result in a more holistic perspective on ESG and sustainability and can be condensed to: Do good but also do no harm. Meaning, that even though a company receives a high sustainability rating on one of its initiatives, it must perform well on, and disclose all its relevant results to maintain its good standing. A common definition across borders will establish trust for what is considered sustainable for investment purposes. Although companies will need to allocate time and resources to comply, they will be rewarded if the markets work as intended.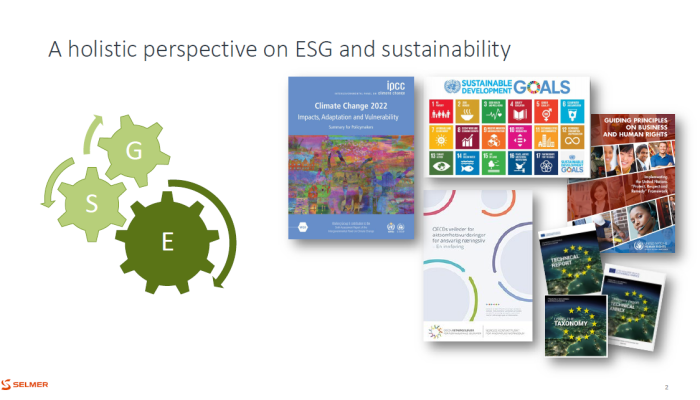 Digitalization as a Driving Force
StormGeo, a developer of weather intelligence tools, helps companies prepare for severe weather threats to protect people and assets by utilizing location-specific forecasts and twenty-four-seven access to meteorologists and data scientists. As Jostein Mælan, COO of Weather Insights proclaimed, "safety above all else!," is the guiding principle of what has become a global company located in over 15 countries with more than 600 employees.
Mælan, who was affiliated with the company in its early beginnings, explained how extreme weather is on the uprise, with weather phenomena such as hurricanes becoming stronger in force. Operating at the intersection of climate change and digitalization drives StormGeo's business, with meteorology propelling advancements of AI and machine learning for global models. Participants were shown a collaborative project between StormGeo and a leading construction and development company in Norway where a custom weather system was created, with the hope that the industry ultimately will adopt similar project management tools to ensure a more intelligent allocation of time and resources, whilst simultaneously ensuring the safety and well-being of employees.
Mælan then explained how forecasting the spot price for EU energy systems is part of their weather analytics services, providing much-needed predictions in today's volatile energy market. As for markets in Norway, the North will continue to attract consumers of electricity, namely industries, due to the competitive price point. In addition to weather intelligence, companies rely on StormGeo's ship routing services. With the reality of climate change that is upon us, StormGeo's offerings are only expected to grow.
About Sustainability Forum
Future success is dependent upon running a sustainable business – for people, planet, and profit. Hence, AmCham brings select, cross-industry member company representatives together on an ongoing basis to discuss opportunities, facilitate open exchange and determine how AmCham members can best contribute to Norwegian and US sustainability agendas going forward.
Read more about our Sustainability Forum and please contact Margrethe.Harboe@amcham.no for interest in future meetings.