AmCham Sustainability Forum: A Norwegian Agriculture Technology Innovation & Transparency for Positive Change
AmCham members representing ten diverse industries convened at Orkla's Oslo headquarters to learn about transparency in supply chain and packaging and a Norwegian innovation that is reshaping opportunities within agriculture.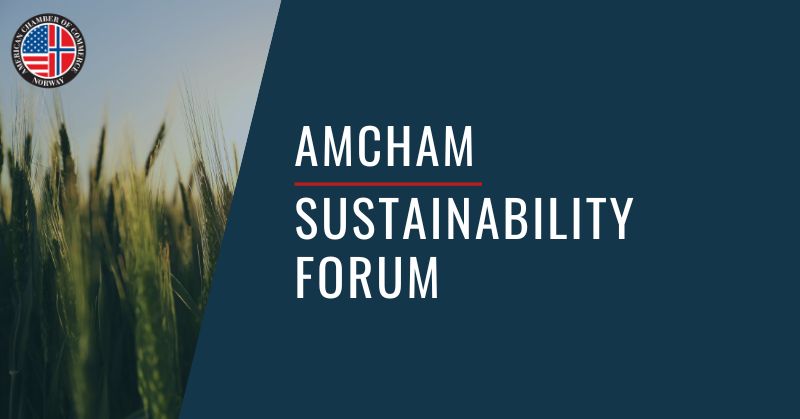 Desertification is the degradation of land leading to loss of biological productivity, as soil is unable to retain water and nutrients. Restoring the soil's capability is one solution to combat desertification and water scarcity issues. With us from Stavanger, Ole Kristian Sivertsen, President and Group CEO of Desert Control, introduced participants to the company's Norwegian innovation in climate-smart agriculture technology, LNC (liquid natural clay), and how it contributes to combat desertification, soil degradation and water scarcity. The company's current projects are primarily in the Middle East and western United States.
In brief terms, LNC-treated soil has, as opposed to sandy soil; small particle sizes, a large surface area, and small pore space, leading the treated soil to significantly increase its water retention capacity. On average, according to The World Bank, agriculture accounts for 70% of all freshwater withdrawals globally. With a growing population, there is an acute need to limit water usage. Desert Control is Making Earth Green Again, and has made it their mission to "preserve the prosperity of life." As Sivertsen said "soil is not dirt, it is grounds for living organisms" underlining the inherent qualities that lie in soil to solve global challenges in agriculture.
Orkla is a leading branded consumer goods company with 300 brands in 22 countries, and it is their mission to improve everyday life with sustainable and enjoyable local brands. Ellen Behrens, Orkla's Director Sustainability, has since 2009 been integral to the development and implementation of Orkla's sustainability strategy.
Behrens presented how Orkla is embracing transparency through supply chain due diligence and steps they are taking towards circular packaging commitment. On Orkla's approach to sustainability, Behrens explained "It must start with understanding impact," and in turn reduce negative impact and transform that into positive change. For any consumer goods company, challenges include indulgence products' lifestyle impacts and ensuring an ethical process of sourcing raw materials.
The Norwegian Transparency Act entered into force in July 2022 and requires enterprises to conduct due diligence assessments, including human rights due diligence. Behrens explained that adhering to this type of reporting is necessary to earn trust from consumers and stakeholders, and importantly, that being honest about challenges in the supply chain is ultimately the first step towards improvement.
As for packaging, Orkla requests their suppliers to classify products according to it's packaging classification criteria. A leader of Emballasjeforeningen's Forum for Circular Plastic Packaging, Behrens provided some enlightening insight on plastics, including debunking the common misconception that biobased biodegradable or compostable plastics will solve the word's plastic consumption challenge. The solution, rather, lies in the materials' recyclability.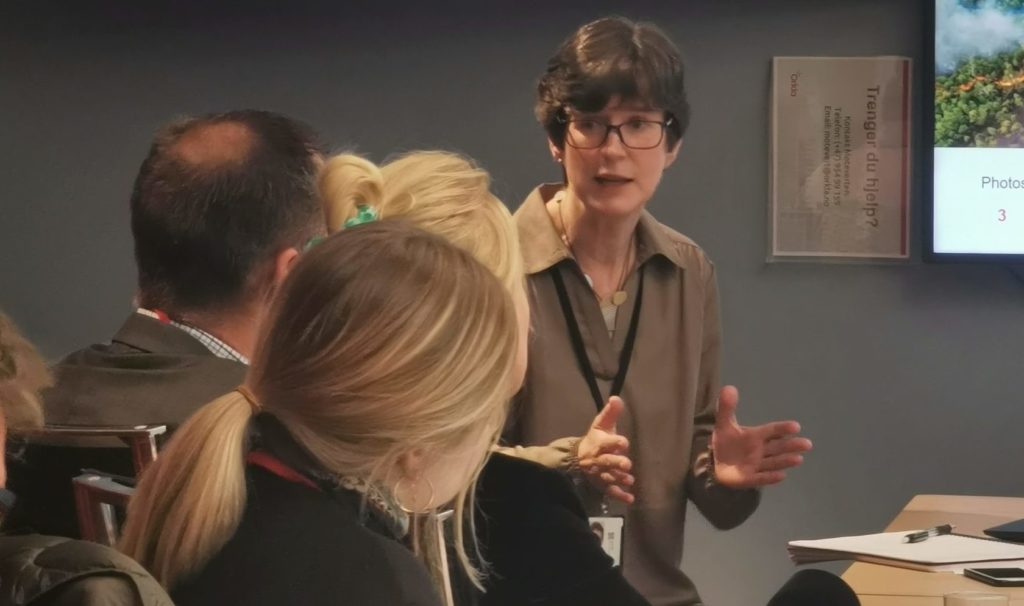 About Sustainability Forum
Future success is dependent upon running a sustainable business – for people, planet, and profit. Hence, AmCham brings select, cross-industry member company representatives together on an ongoing basis to discuss opportunities, facilitate open exchange and determine how AmCham members can best contribute to Norwegian and US sustainability agendas going forward.
Read more about our Sustainability Forum and please contact Margrethe.Harboe@amcham.no for interest in future meetings.