Public, Private, Better Together: Building a Resilient and Sustainable Healthcare Industry in Norway
Observing strict social distancing protocols, AmCham members and partners joined a panel of healthcare industry experts and leaders for Public, Private, Better Together: Building a Resilient and Sustainable Healthcare Industry in Norway – an event held as a part of Gambit Hill+Knowlton's Møteplass Oslo series. With the COVID-19 crisis challenging healthcare systems and companies around the world, panel participants dove into how collaboration, innovation, transparency, and education will form the foundation for a strong, well-functioning Norwegian healthcare system of the future.
Professor, Harvard University T.H. Chan School for Public Health
Head and Director of Institute for Cancer, Oslo University Hospital
General Manager, Roche Norge
Director of Government Affairs, Cisco Norge
Managing Director, MSD Norge
Public-Private Collaboration: A Passé Concept?
The session was led off by Harvard T.H. Chan School for Public Health Professor Dr. Rifat Atun, who joined digitally from Boston. Dr. Atun, a health systems expert who has worked with over 30 foreign governments and leading international organizations discussed how quickly the current global health crisis has led to close collaborations between healthcare companies and the systems they serve around the world. In fact, Atun argued that COVID-19 has made the discussion of public and private sector collaboration passé.
"The question is not whether public sector and private sectors should work together. The question is rather how we make this work in a way that is going to benefit everyone."
Dr. Atun then walked through a brief analysis of international health systems' responses to the COVID-19 crisis, noting that many responses fall under the four I's:  inefficient, ineffective, inadequate, and inflexible. The countries that have performed best, he postured, are those which have reacted with strong command chains, budget flexibility, strengthened partnerships, a reliance on science, and by embracing innovation.
Of particular focus in his presentation was the change, or lack thereof, in healthcare delivery over the past centuries. Wasted health expenditures and inefficiency of delivery highlight a lack of innovation. A foundational reason for this slow advancement is a policy misalignment, something which Dr. Atun commented that he was happy to see being addressed in the Norwegian government's 2018-19 White Paper on the Health Industry.
Dr. Atun concluded his presentation by underlining the importance of using this crisis as an opportunity to rethink public-private collaboration, prioritizing platforms for developing innovative, integrated healthcare solutions.
Connecting Global Insight to the Norwegian Context
Drawing inspiration from Dr. Atun's insightful presentation, the other panelists – Oslo University Hospital's Dr. Kjetil Taskén, Roche's Rajji Mehdwan, Cisco's Erik Lahnstein, MSD's Ans Heirman, and Helse Midt-Norge's Dr. Stig Slørdahl – weighed in with what they thought was critical to furthering public private collaboration and building a more resilient, sustainable Norwegian healthcare system.
Mehdwan noted that it is crucial to seize upon the current situation to improve collaborative efforts – not just around COVID-19, but all diseases.
"It's all about trust between both sides – and having a single-minded focus on putting the patient in the center. While we find ourselves in a global crisis now with COVID-19, we need to remember that every disease is a crisis for affected patients and their families," she noted.
A critical part of building that trust between patients, the healthcare industry and medical providers, Slørdahl added, is constructive dialogue.
"The value of available technology needs to be asserted in order to get it to market, and to achieve this we have to align stakeholders. They should have close contact about what needs exist, and what documentation is necessary."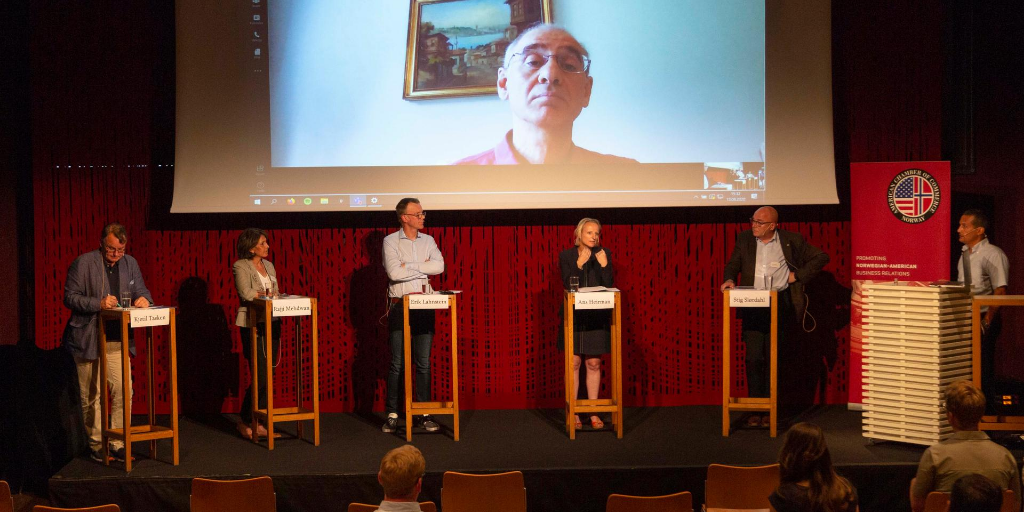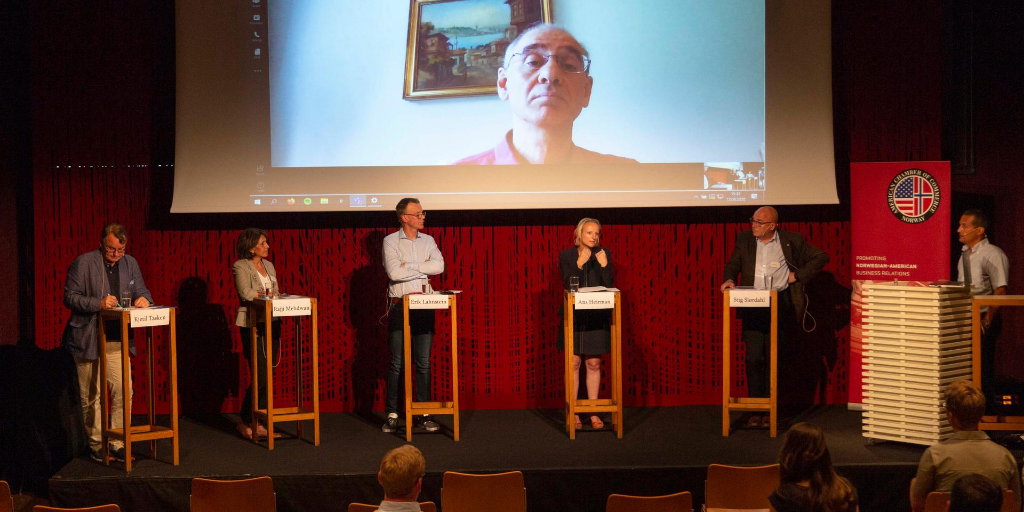 It was a sentiment that struck a chord with Lahnstein, who further concurred that, "It's important for us in the private sector to be humble, really trying to understand what the public sector needs and using that to figure out how we can support them. We can reflect on our structural barriers and how we organize our whole system to interact with the patient more effectively."
Oslo University Hospital's Taskén added to the overarching agreement of enhanced collaboration, arguing that it was time for the private and public sector to "join forces" to build clear paths for collaboration and digital innovation.
"Because of how well COVID has been handled domestically, we are lucky to be able to think about other things in our healthcare system, like building a more formal public and private partnership for precision medicine. A partnership will help us to brainstorm and work together on the development of clinical trials, implementation of new innovations, and reimbursement structures."  
Adding to this idea of partnership, MSD's Heirman summarized three key areas to focus on in creating the resilient healthcare system of the future: innovation, prevention, and most importantly, collaboration.
"What I have seen in the past months is that we can collaborate. We have worked hands-on with governments around the world to supply real demands. I know we can do it in a crisis, let us keep this going over time."