American Wine Club Summer Wine Tasting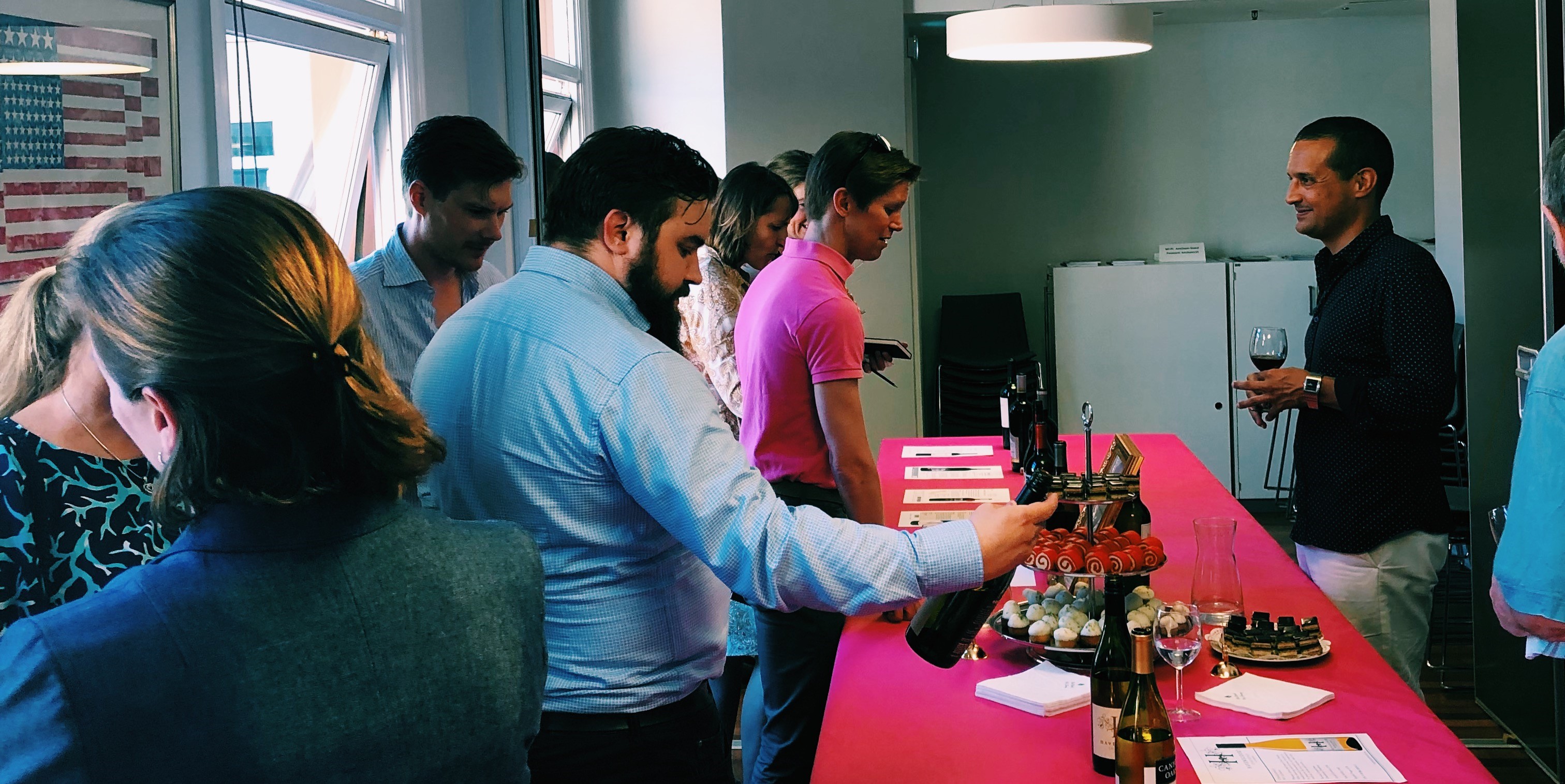 To welcome the start of summer, AmCham Norway hosted a casual summer wine tasting for members of the recently formed American Wine Club.
Featuring wines from California producers such as Joel Gott, Mandolin, and Ferrari-Carano, among others, guests were able to sample a broad range of wines while also enjoying an assortment of pastries provided by Hotel Bristol's new in-house bakery. Along the way, attendees deepened their understanding of California wines and had the opportunity to experience vintages from a geographically diverse array of producers from the Golden State.
More tastings are in the works for the future, so be sure to join the American Wine Club today to make sure you don't miss out on our next tasting!
About the American Wine Club
The American Wine Club is a joint AmCham / member wine importer initiative. Founded in March 2019, the club is a testament to the excitement American vintages are inspiring across Norway. The club's Facebook group is a digital meeting place for American wine lovers from all over the country, featuring relevant reviews, wine-oriented news articles, and food pairings.
Would you like to be the club's next member? Sign up HERE today!