AmCham Thanksgiving Charity Dinner 2022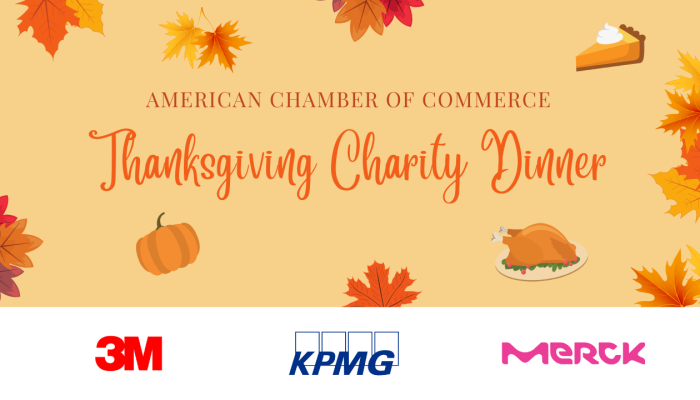 This year's AmCham Thanksgiving Charity Dinner brought more member and partner leaders together than ever before at Hotel Bristol for an evening of gratitude and fellowship – the most important Thanksgiving feast ingredients!
With 3M, KPMG and Merck 's steadfast Thanksgiving Charity Dinner support, Bristol Hall served as a splendid venue for AmCham business leaders and government representatives to gather and celebrate, what is for some, the favorite holiday of the year. The evening was made complete with a raffle and auction, where generous prize donations from member companies raised 120 000 NOK for this year's charitable partner, The Norwegian Refugee Council (NRC).
Traditional Thanksgiving platters with turkey and trimmings were composed by Hotel Bristol's Executive Chef and his team, sure to evoke a sense of home for the Americans in the room. The dinner was accompanied by California wines 1000 Stories Chardonnay and Bourbon Barrel Aged Zinfandel, followed by pecan, pumpkin and apple pies.
Representing charity partner NRC, Laila Matar provided striking images and anecdotes from her own travels, including from Ukraine. She explained how the organization works to protect the rights of millions of people who are forced to flee.
To follow, State Secretary Erling Rimestad, Norwegian Ministry of Foreign Affairs, affirmed the impact and importance of continued transatlantic collaboration, before honorably carving the first slice of turkey.
Sharon Hudson-Dean, US Embassy Oslo, addressed AmCham members, thanking them for the continued close working relationship. "You and your companies play a critical role in our relationship with Norway – something that we do not take for granted."
On the green transition, and from a recent meeting with the US Assistant Secretary of Energy for Carbon Capture and Storage, Hudson-Dean noted that "Norway has so much to teach us about these cutting-edge technologies, and we are now finally putting millions of US government dollars into the rapid adoption of every possible way to cap global temperature warming. Together, we can do this faster, more efficiently, and at scale. It's a winning business partnership."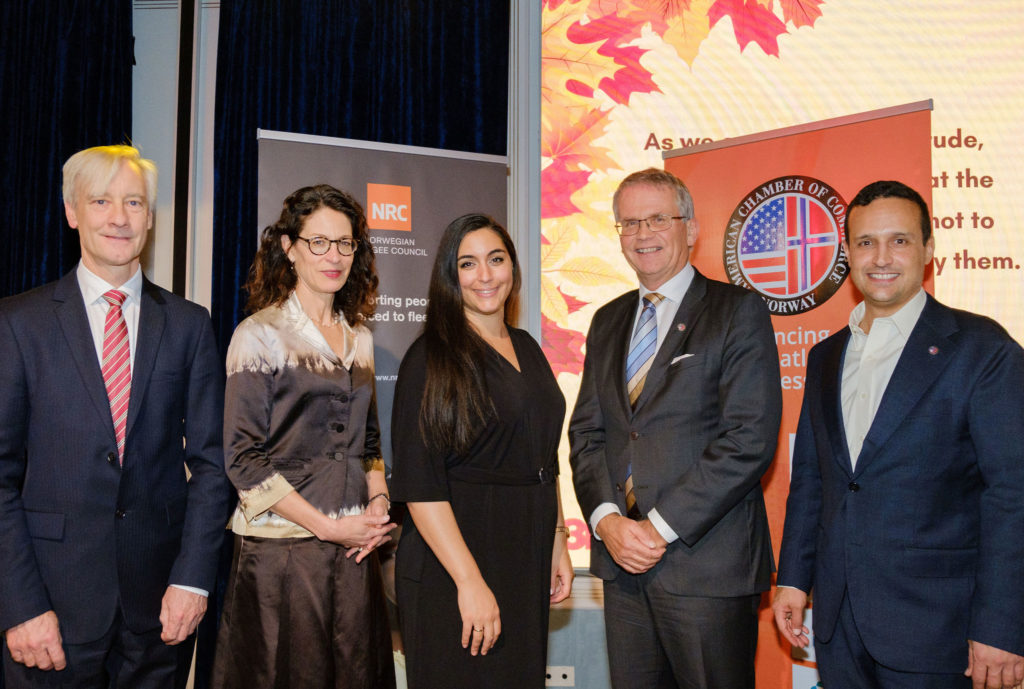 A Lively Display of Auction Paddles
After dinner, a blend of luck and competitive bidding combined for the charity raffle drawing and auction. Auctioneer Bill Harris encouragingly announced bids as winners won a broad selection of coveted prizes – ranging from plane tickets from Icelandair and Norse Atlantic Airways to a stay and spa package from Støtvig Hotel.
With the raffle and auction complete, AmCham Managing Director Jason Turflinger announced that this year's auction and raffle had raised a record-breaking 120 000 NOK for NRC and their work protecting displaced people and supporting them as they build a new future. 
We are truly grateful for the collaborative spirit of our burgeoning bilateral community and thank everyone who joined us for the evening.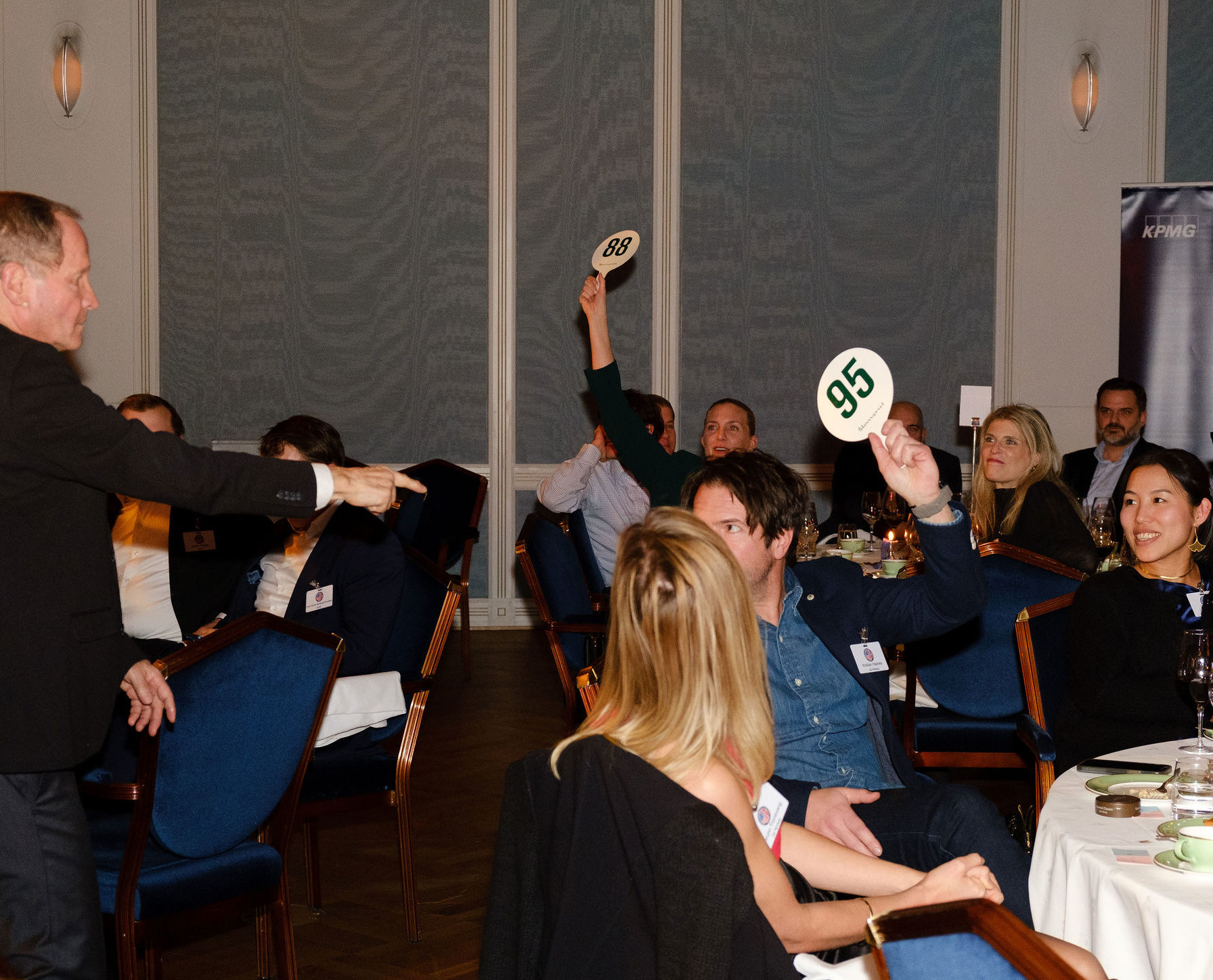 Raffle & Auction Prize Sponsors