AmCham Virtual Tasting – Marimar's Love for Wine
For the second in our virtual wine tasting series, AmCham Norway and member company guests welcomed Marimar Torres and Lucas Gailhac from Marimar Estate Vineyards and Winery.
Sipping our way through her 2018 Albarino, 2017 La Masia Chardonnay, and 2017 La Masia Piniot Noir, participants heard from Marimar about coming from a family of winemakers, her move to the US, and her passion for every element of winemaking.
Marimar and Lucas' walked AmCham members through Marimar's search for, and settlement of, the perfect spot for her vineyard in a 1980's Russian River Valley filled with apple orchards and very few grapes. Digging a little deeper, guests learned why her vineyards provide an ideal growing climate, the effects of the 2020 fires on her wines (resulting in total loss of the vintage), and the difference she sees between being sustainable and being organic.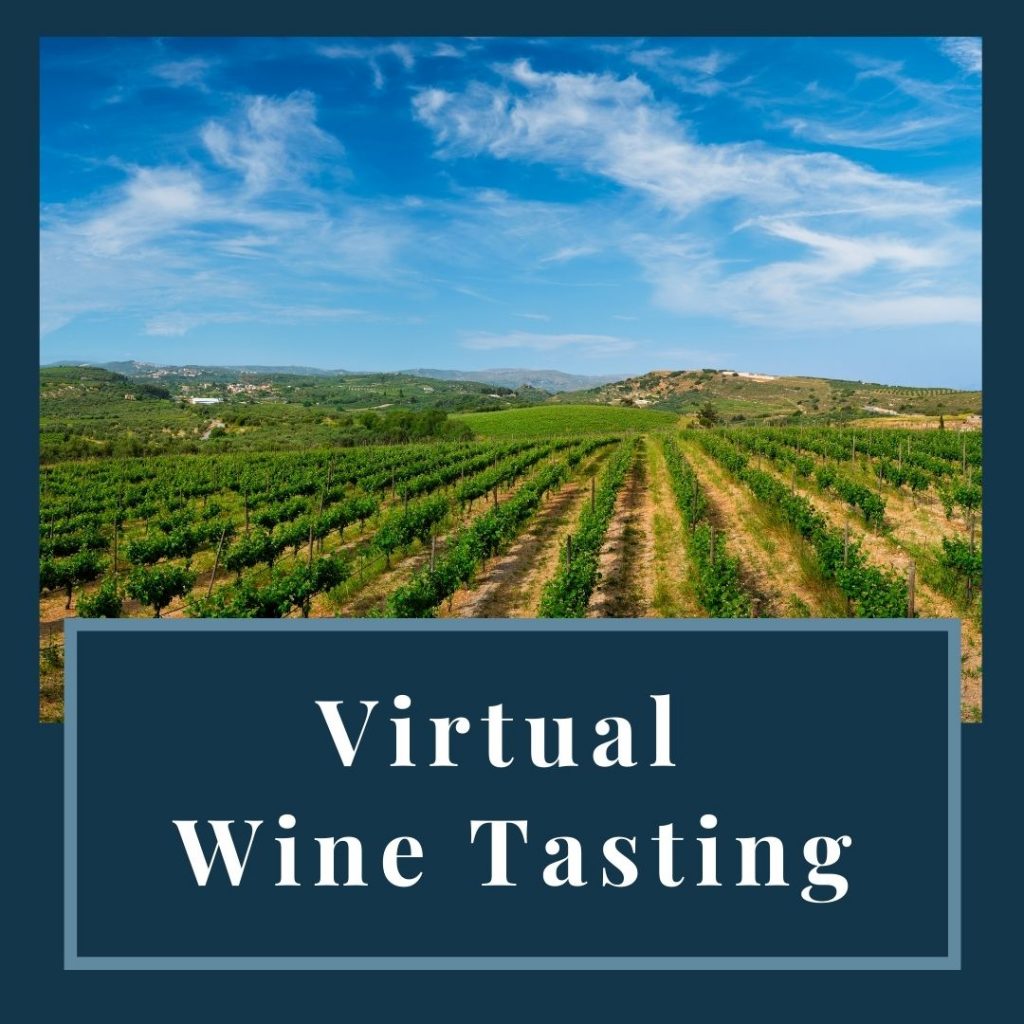 Marimar's love for wine, and her excitement over new varietals and experimentations, was evident and contagious, with each element of winemaking being of vital importance, from endemic fog to lack of pesticides, the resident honey bees, to barrel selection, which, Marimar noted, "should be a frame to a beautiful painting, adding layers of complexity."
Only the Most Patient and Nurturing of Growers Can Do It
Thinking back to when she first moved from Spain to California in 1975, Marimar shared her first impressions. "When I went to America – they listened!" To her as a woman, to her as a winemaker, and to her as a foreigner. She said Americans are like sponges, always wanting to soak up new information – and the Americans and Norwegians alike were no exception at this exciting tasting.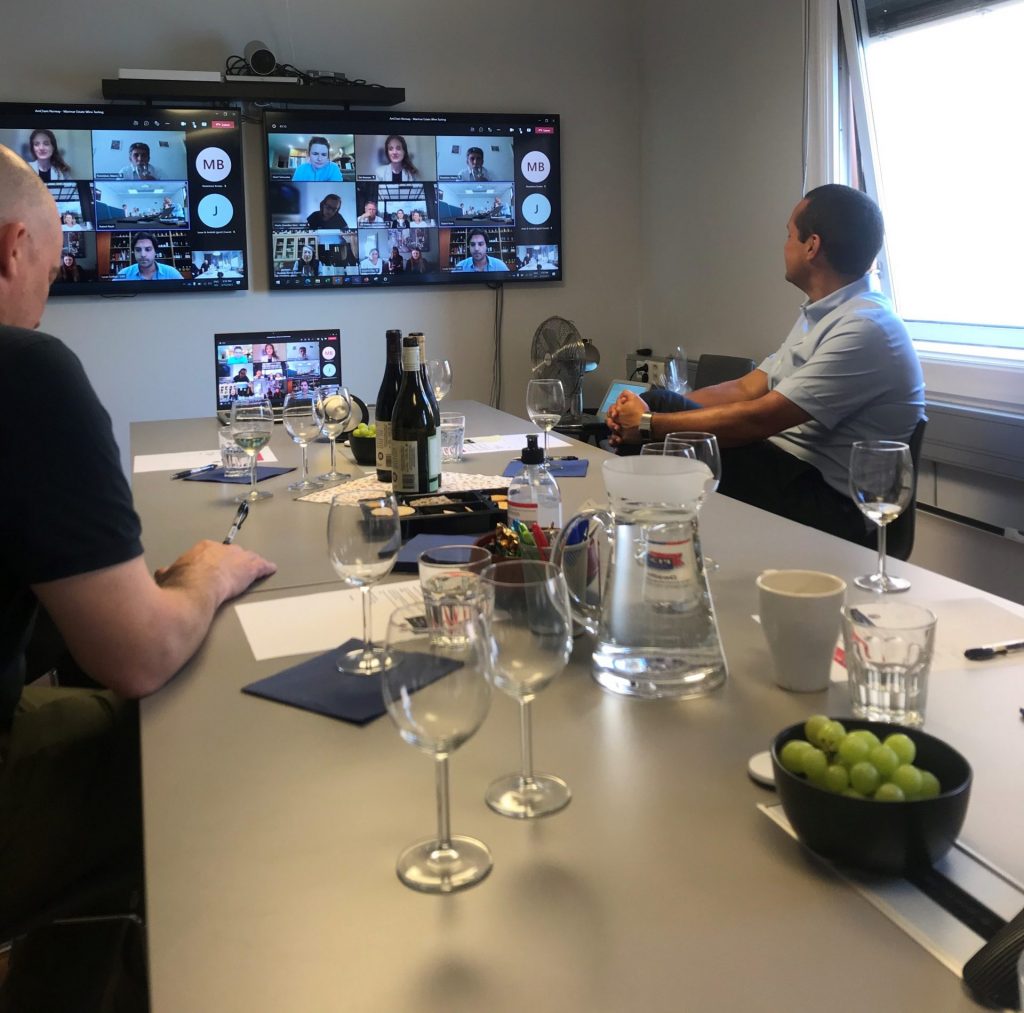 Tasters learned about aging wines, with brand manager Lucas advising everyone to buy a case of wine and taste one each year to learn the nuances. "Acidity is the wine's weapon against oxidation," he explained, detailing how winemakers decide when the grape is perfect ripeness, while sommeliers determine when the wine is at peak age.
Ending the tasting with what Lucas described as "an iron fist in a velvet glove," the La Masia Pinot Noir was, in Marimar's perfect summation, "yummy!"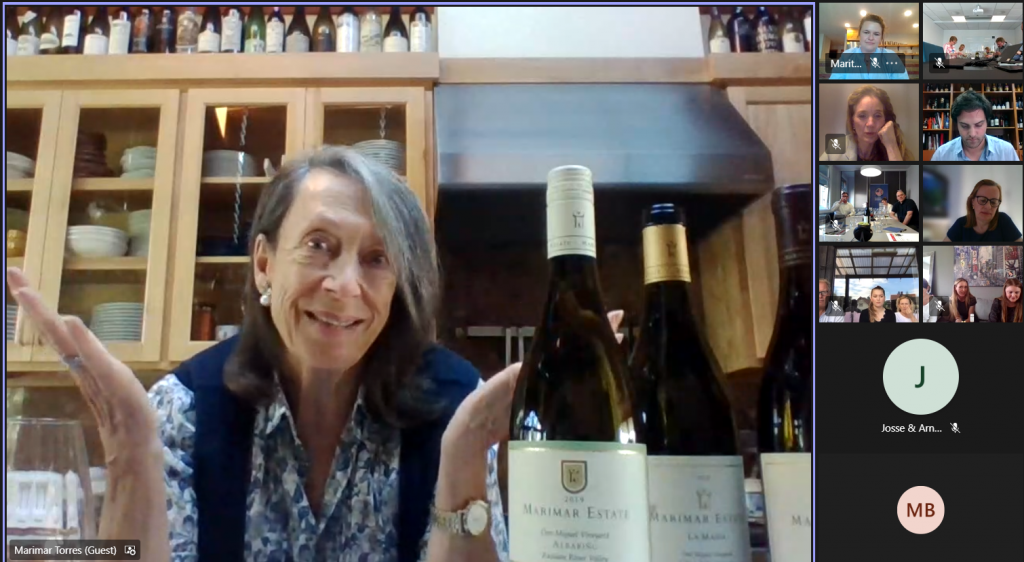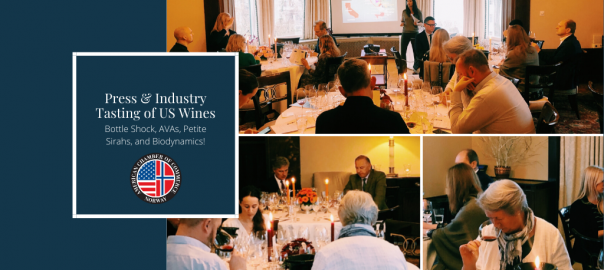 Featuring a diverse selection of wines from 12 US producers from California, Oregon, and Washington,  AmCham hosted a masterclass tasting for the Norwegian press and industry experts at US Ambassador Kenneth Braithwaite's residence, Villa Otium.
Read More »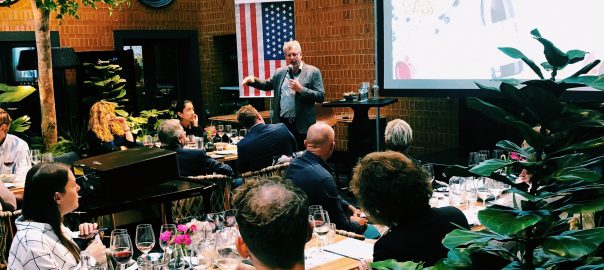 Visiting organic wine pioneer Bob Blue led the American Wine Club and AmCham members through an exclusive tasting of Bonterra Vineyards diverse range of organic and biodynamic wines. Founded in 1987, Bonterra is a rising star in the American wine industry and was named Wine Enthusiast magazine's American Winery of the Year in 2016.
Read More »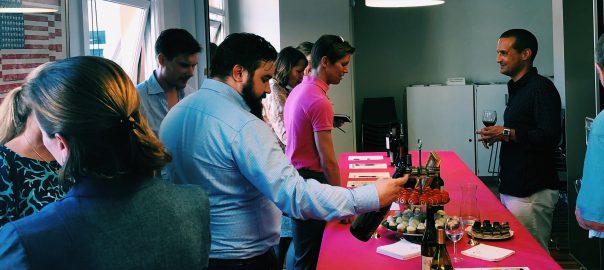 To welcome the start of summer, AmCham Norway hosted a casual summer wine tasting for members of the recently formed American Wine Club.
Including wines from California producers Joel Gott, Mandolin, and Ferrari-Carano, guests were able to sample a broad range of wines while also sampling an assortment of pastries provided by Hotel Bristol's new in-house bakery. Along the way, attendees deepened their understanding of California wines and had the opportunity to experience vintages from a geographically diverse array of producers from the Golden State.
Read More »