Grand Hotel Oslo is very pleased to announce that its doors are opening again, and the hotel's staff is looking forward to welcoming you.
Located in the heart of Oslo, equipped with great facilities and a wide array of meeting rooms, salons and banquet halls, the hotel has everything is in place for a tailor-made meeting or a smaller gathering. The seventh floor meeting room is filled with daylight and has a beautiful view over Oslo. If you wish for a smaller and more intimate room, the hotel has several elegant and private suites also available for meetings.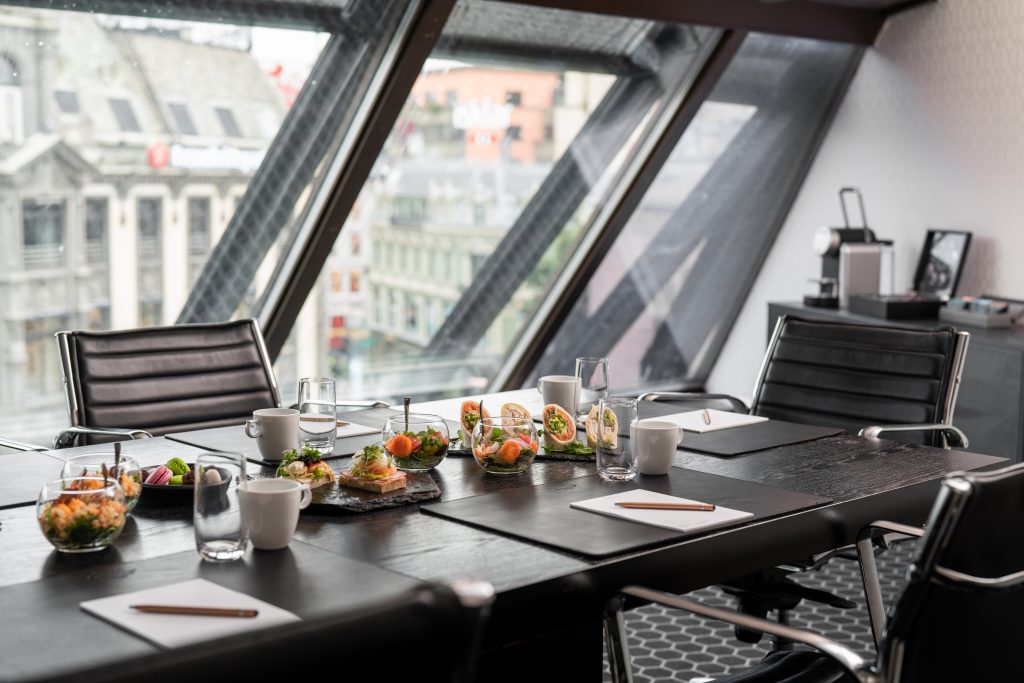 New regulations for meetings have been put in place, and for Grand Hotel, it is the hotel's highest priority that meeting guests and organizers feel safe and gain a unique experience at the Hotel. Thus, new infection control measures have been implemented as well as updated and thorough cleaning routines in order for you to meet at Grand Hotel without worries.
Tables, chairs, equipment and all surfaces are washed and disinfected before the meeting starts.
The hotel carries out regular washing and disinfection of exposed surfaces such as door handles, card terminals, light switches, coffee makers and elevator buttons.
The hotel has removed all loose meeting supplies such as pens and blocks. If you need this, contact your conference host.
The hotel has flexible meeting rooms adapted to different needs and will arrange tables and chairs with a minimum of 1-meter distance between each participant. The hotel also encourage all of its guests to keep a minimum of 1-meter distance to everyone around them at all times.
Grand Hotel's tasty conference break menu is served in the meeting room. Lunch is served in the meeting room or in Palmen restaurant. The tables in the restaurant are arranged according to the authorities' recommendations and washed in between each table sitting.
Coffee, tea and mineral water will of course be available and served in the meeting room.
The hotel has easily accessible hand disinfection stations in the common areas and encourages all guests to be mindful about hand hygiene.
Conference hosts are well trained in handling infection control routines and how to implement current guidelines.
Each meeting must have a responsible organizer (responsibility of the client) who has an overview of who is present with the name and contact information of all the participants.
If you or your meeting participants experience symptoms of COVID-19, such as a cold, fever, cough, or a worsened general condition, Grand Hotel kindly asks you to stay home. The hotel looks forward to welcoming you back when you are symptom free.
Grand Hotel's professional team members have solid knowledge and experience, and will take care of all the important details, so you can be confident that your meeting will go off as planned.
You are more than welcome to contact Grand Hotel via telephone +47 23 21 20 00 or e-mail arrangement@grand.no.