Bottle Shock, AVAs, Petite Sirahs, and Biodynamics!
Featuring a diverse selection of wines from 12 US producers from California, Oregon, and Washington,  AmCham hosted a masterclass tasting for the Norwegian press and industry experts at US Ambassador Kenneth Braithwaite's residence, Villa Otium.
Attendees first heard opening remarks from Head of Commercial Section Vidar Keyn and AmCham Wine Lead Tyler Barrott. Barrott, who also leads the AmCham Sustainability Forum, noted the while we typically talk about red and white wines, it's also important to talk about "green wines." The United States, with its long tradition of biodynamic, and organic wine production, stands at the forefront of sustainable production in the global wine industry, and Barrott noted that it is important to highlight the efforts US wine producers are making in this area.
Sommelier Liora Levi kicked the tasting off with a historical overview of wine in the US – a rich story that stretches all the way back to the 1500s. She was then joined by Ambassador Braithwaite, who noted that wine is a truly American tradition, with wineries producing in all 50 American states.
Levi then took attendees through 18 wines, highlighting a diverse array of varietals, cultivation methods, and production techniques while exploring the unique stories behind the 12 producers represented at the tasting. One story in particular, the so-called "Judgements of Paris," particularly captivated participating journalists and industry representatives.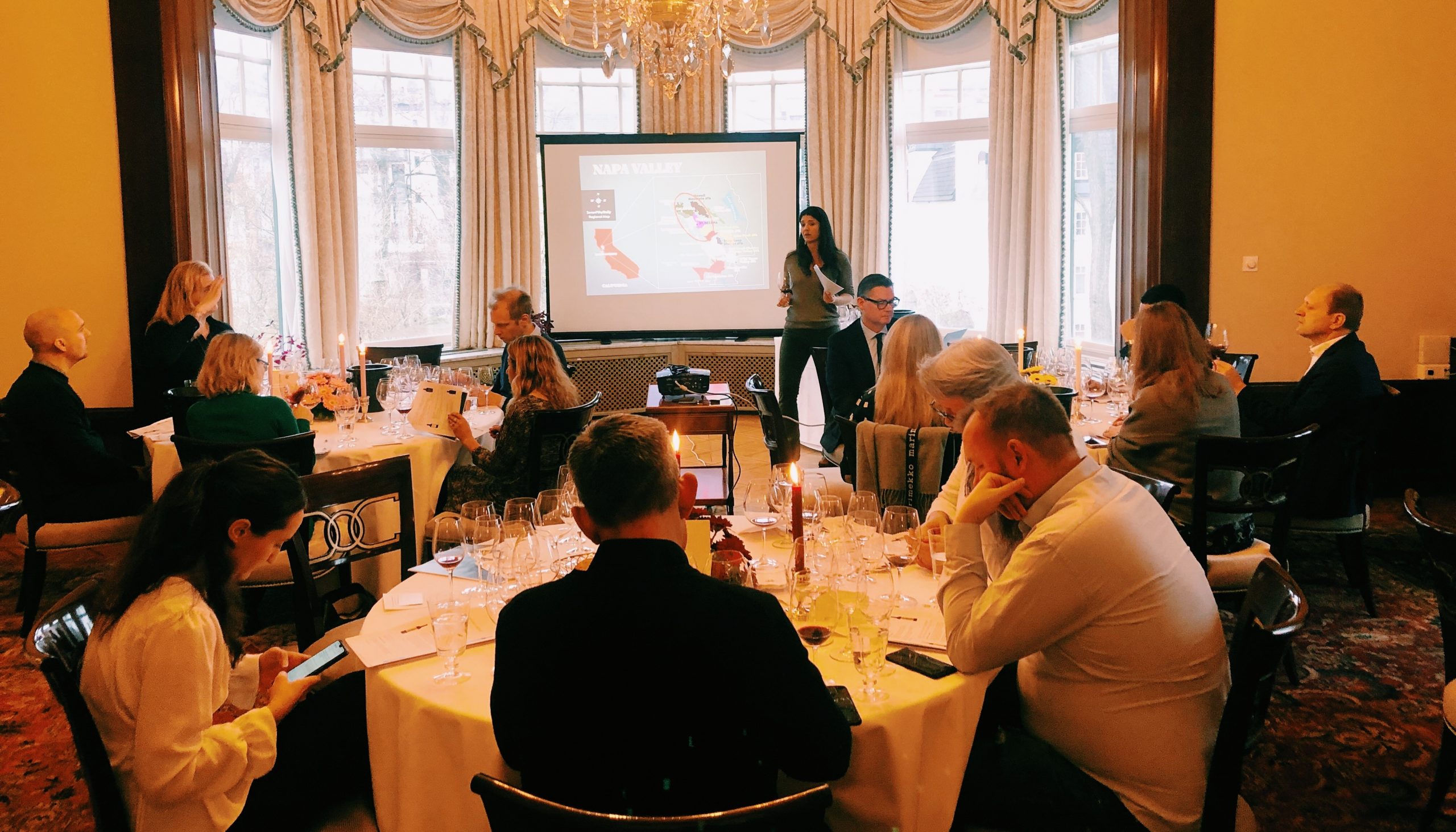 After attendees meticulously assessed all the wines, Ambassador Braithwaite thanked AmCham for its continued commitment to promoting US wines in Norway and thanked Levi for her informative presentation. In fact, Levi's work with US wines will only continue, as she will soon host a new series on American national television channel PBS called "Wine First."
AmCham would like to thank participating AmCham Wine Committee importers Altia, Bonum, VCT Norway, Engelstad, Symposium, Palmer Group, and Treasury Wine Estates, the US Commercial Service, and Ambassador Braithwaite for making this tasting a reality. We look forward to another great year of American wines in Norway in 2020!