Life & Business
Country profile
AmCham provides you with valuable information regarding Norway.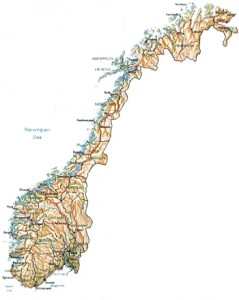 Ten thousand years ago the northern glaciers of Earth melted away, leaving behind deep blue fjords, high mountain vistas, narrow lush valleys and raging rivers. Time passed and settlers began to arrive from the south and the west by sea, and by land from the east.
The new arrivals found a place where the sun was king in the summer and where winter made them strong and enduring – demanding an understanding of nature and her power. Generation upon generation worked with the sea and the land, designing a lifestyle built on quality, endurance and substance. They stood capable and strong but always with a respect for what nature could provide – and take away.
Useful links
AmCham provides you with a variety of useful links for various government, business and education organizations.