Uncertainty Is the Only Certainty: US Election Prognosis and Impacts
Hosted in full accordance with the latest COVID-19 regulations at Radisson Blu Scandinavia, AmCham member leaders gathered for US Election Updates and Impacts – the latest edition in AmCham's ongoing US Election series.
Featuring former US Ambassador Barry B. White, Kelly Ann Shaw, Eirik Bergesen, Hilde Restad, and Knut Magnussen, issues addressed ranged from Presidential, Senate and House elections to trade, foreign, and defense policy positions under a Biden or Trump II administration. To cap it off, participants engaged panelists in a highly interactive Q&A session, leading to robust exchanges on multilateralism, media coverage of the elections, the role of science in the public space, and US trade and tariff policy going forward.
Ambassador Barry B. White
Ambassador White Returns to Norway
The session opened with Barry B. White, who joined virtually from Boston. White gave an impassioned rundown of the US election, noting that the Democrats hope to take states such as Florida, Iowa, and Ohio (among others), and perhaps could even put Republican stronghold states such as Georgia and Texas in play. Striking a note of caution, however, Ambassador White also reminded participants it was critical for Democrats to retain swing-states such as New Hampshire, Nevada, and Minnesota.
The ambassador then put his pundit hat on to break down the business cases for both Trump and Biden. Arguments for Trump rest upon tax reductions and deregulation, whereas perceived Biden policies offer businesses increased predictability, flow of labor and a refined trade posture. White also highlighted competitive Senate contests in Colorado, Arizona, Maine, Iowa, North Carolina, Montana, and Georgia.
Quoting American poet Maya Angelou, Ambassador White noted that "people will forget what you have said and what you have done, but people will never forget how you make them feel." The election, therefore, may very well be decided by how Trump has made the American people feel on issues such as healthcare, the economy, jobs, and race.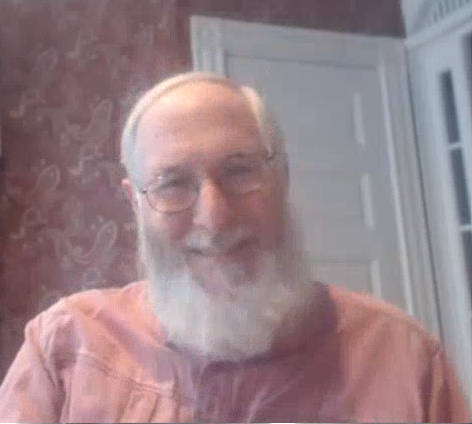 Trade in a Time of Rising Economic Nationalism
Hogan Lovells Partner and former White House Deputy Assistant to the President for International Economic Affairs Kelly Ann Shaw joined from the nation's capital to discuss the evolution of trade policy in a Biden or Trump II administration. Shaw, who also played a critical role in the China Phase I and USMCA negotiations and served as the lead negotiator for the US for the G-20, G-7, and APEC, noted that a sudden change in US trade policy in the event of a Biden presidency is unlikely.
"Trade is just as much controlled by Congress as the President – and the outcome of the Senate and House races will therefore be just as influential as the presidential elections," she added.
Tariffs, she said, would be difficult to unwind for either potential administration, noting the "genie is out of the bottle" when it comes to the use of tariffs and active enforcement to achieve a variety of economic, security, and political objectives. There is bipartisan support in Congress for tougher stances on trade and multilateral trade organizations such as the WTO, and negotiations with China.
On the area of trade negotiations, however, Shaw foresees key differences between Trump and Biden administrations. She noted that Biden will not engage in any trade negotiations in his first year in office, putting economic agreement negotiations with the UK, Kenya, and possibly the EU on hold. Trump, in contrast, would continue such negotiations.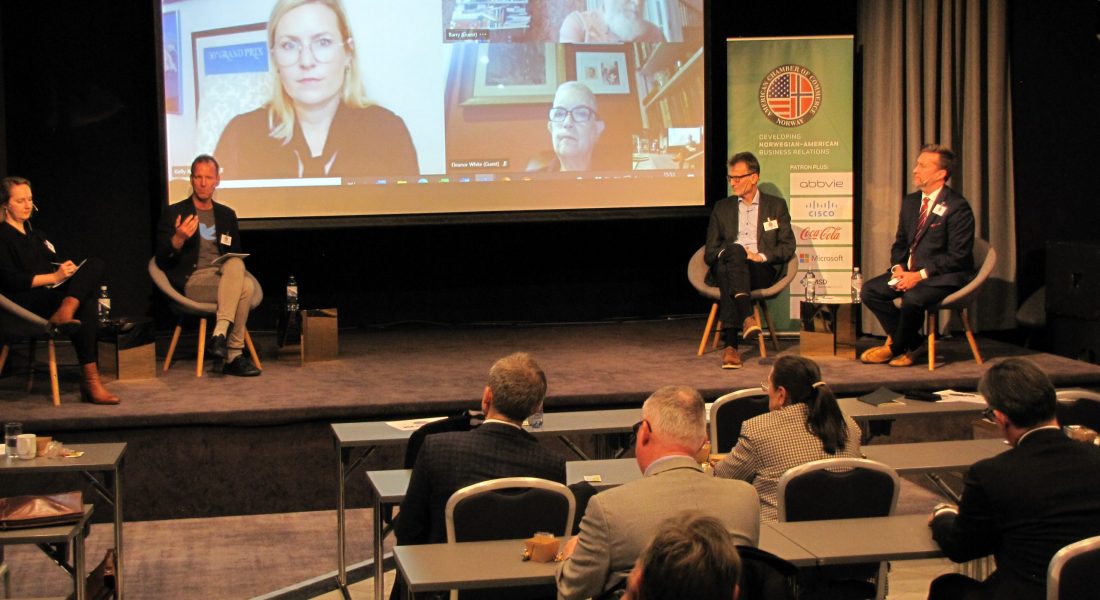 The focus for either candidate, however, both among the electorate and on the Hill, is squarely on domestic issues, not foreign policy and global trade, a trend further entrenched by COVID-19.
"COVID-19 can lead to more economic nationalism. Until we get our respective houses in order, there will be less emphasis on what we can do together, meaning that the differences will be on the margins."
It was a sentiment she added to during the Q&A session, where she examined the logic behind US participation in various multilateral trade organizations.
"In many ways, the US is between a rock and a hard place. It is often thought that we can either stay in institutions stuck in last century's ways of thinking or give China global leadership – these are not good alternatives; a third way forward has not yet emerged. In this regard, where the US remains committed does not get enough airplay."
Commentary from Norwegian US Experts
In-person panelist and Bjørknes University College Associate Professor Hilde Restad, put White's and Shaw's comments in the broader historical context, noting that it was conservatives promoting free trade who were the first opponents of the President's unique personal brand of economic nationalism. Trump's actions, Restad added, would take time to recover from.
"While the US can revert to working to achieve consensus internationally, the idea that the US will simply snap back as if nothing happened is not workable."
Fellow panelist Eirik Bergesen, host of TV 2's Trumps verden, drew upon his experience as a Norwegian diplomat when adding that the idea of putting a country first is not necessarily radical in and of itself, it is rather Trump's zero-sum negotiating style, the conflation of America First with Trump First that creates challenges.
Calling upon his extensive economic background, DNB Senior Economist Knut Magnussen, like Shaw, focused on the economic and trade policy ramifications of either potential administration.
"Whether it's termed 'America First' or 'Buy American,' trade policy won't significantly change either way. We can't hope for tariff reductions or agreements."
A change in NATO and defense spending is unlikely, regardless of changes within the US administration, Magnussen noted,   citing that Norway's secure economic situation vis-à-vis COVID, and the continued decline of Oslo's relationship with Moscow, will likely translate to Norway continuing to spend at or above the two percent GDP target. 
Q&A Session and Conclusion
At the conclusion of the panel, audience members engaged presenters on a diverse range of topics, including the Trump administration's recent surprise imposition of steep aluminum tariffs and the importance of multilateralism.
During the Q&A session, Shaw and White both noted the extensive professionalism of the Norwegian MFA, with Shaw adding that "if any country can navigate a relationship with the US in the years to come, it's Norway."
Shaw added that regardless of who wins the election, volatility and uncertainty will be tough to avoid. "Uncertainty is our future – and what is certain is that it will be uncertain."
"I truly believe that 65-70% of Americans agree on most issues. However, it's getting through the political noise that's challenging, given that the partisan divide can seem so great," concluded Ambassador White in an uplifting, unifying tone.