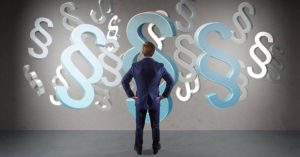 Main rules you should know about in the Norwegian workplace.
The manager is in various settings the "employer" in relation to his/her subordinates. Knowledge about applicable law is necessary for the exercise of the role as a manager. This introduction session aim to prepare new managers to the role based on Norwegian laws and regulations.
This event take place at the Kluge Lawfirm's office, Laberget 24, Hinna Park, 4066 Stavanger.
Program
18.30 Registration & networking.
19.00 Welcome by Stavanger Chamber of Commerce, Inger Tone Ødegård.
19.05 Introduction to the employer role as manager in the Norwegian working life! Johan Krabbe-Knudsen, Partner, Kluge Lawfirm.
20.10 Q & A discussion about best practice.
20.30 Networking and snacks.
21.00 Closing.
This event is free of charge. Your name, email address and company connection is the only thing needed to register. Press any letter or number in the PO/ref.no field to complete the registration. All attendees will receive a separate confirmation email with all the practical details ahead of the day.
For more information please contact Inger Tone Øde.