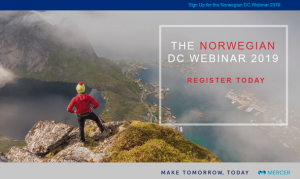 More than 90% of employees in the Norwegian private sector are now on Defined Contribution (DC) pension, and assets are growing fast.
This webinar will cover the themes: Market and Legislative Update, Governance Matters, and Know your Participants.
Anyone with an interest in the Defined Contribution pension landscape in Norway should join this webinar.
Sign up today HERE.