Specializing in collecting, analyzing and utilizing information most effectively for their clients, Frisch's services are defined as corporate and competitive intelligence and are used in support of negotiations, mergers and acquisitions, litigation, tender processes, political processes and crisis situations.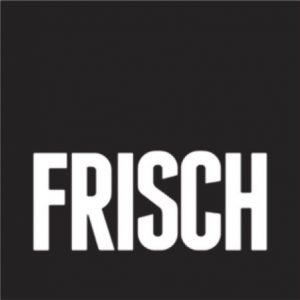 "The concept is that truthful and documentable information can be absolutely critical for a company to have access to, but very few have those resources in-house," Partner and Managing Director Stein Jacob Frisch says.
Defining themselves as an information company rather than a communication company, the two full-time employees, Stein Jacob Frisch and Viktor Brncic, have both experience from intelligence gathering and analysis. Stein Jacob from the corporate world, and Viktor from the Norwegian Intelligence Service.
Companies that specialize in corporate and competitive intelligence are common in the US and Europe but absent in Norway. Realizing this gap, Stein Jacob and Viktor decideded to do something about it.
"Everyone can Google something and find information. That's luck, not intelligence. Intelligence is a methodical approach that involves collecting information, checking sources, systematizing and analyzing the information before it is provided to the client. That way intelligence can help the client be lucky every time," Brncic says.
"Accumulating and analyzing information is vital to ensure that our clients get the responses and data needed. Clients are subsequently able to use this information to prosper. "We can also advise customers on how to use the information we find, basically how it can best be utilized to maximize its value," says Frisch.
Established in 2010, the company still consists of the duo Frisch and Brncic as full-time employees. Through a vast network, they can call on more than 15 'Red Team consultants,' ten of whom have a security clearance.
"We call upon the Red Team when required, for example when we conduct crisis management, or organize trainings and exercises."
"Good crisis management is dependent upon timely and correct intelligence information. However, it is also important to remember that crisis management is not only about handling the media. A whole range of stakeholders are often involved. Some of them have information you need and others need information from you."
"When training, it is imperative to make the scenarios as realistic yet as achievable as possible, as well as to evaluate learning outcomes along the way to ensure that the clients benefit as much as possible," Frisch says.
Frisch AS advises top management of companies and organizations. The advisors have operative experience and also assist in project execution. With approximately 60% of their client companies based abroad, Frisch has been an AmCham Norway member since 2010.