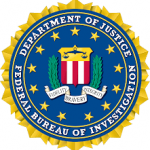 Gone are the days of leaving our homes unmonitored. Bikes, boats, cars and cabins are caringly secured. Why, then, do so many companies gamble by assuming their important global interests are being properly looked after?
From corporate safeguards to corruption, to best leveraging whistleblowers and improved investigative sophistication, most international business leaders will agree that there are significant challenges left unaddressed in their busy daily routines. As the United States' premier law enforcement agency, the Federal Bureau of Investigation has vast worldwide experience in uncovering corporate wrongdoing – and how these compromising scenarios might be avoided in the first place.
This session offers AmCham members the unique opportunity to engage with these Washington D.C.-based agents directly.
Members will receive additional information.
This event is sponsored by