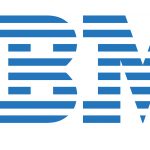 Welcome to join our IBM Watson Developer Cloud Workshop for BPs!
IBM invites you to join our IBM Watson Developer Cloud Workshop on the 7th and 8th of March 2018 from 8:30 – 16.00 to IBM Oslo. The IBM Watson Developer Cloud Getting Started Workshop is a 2 day hands-on event to help IBM Business Partners understand IBM's Cognitive Computing point of view and how IBM Watson on Bluemix can augment existing applications by providing cognitive capabilities. Additionally, this workshop will discuss how Business Partners can grow their business with IBM Watson and the incentives and sales plays that IBM has to help
The workshop includes lectures, discussions on how Watson works, and hands-on exercises that Business Partners can use to better understand what Watson does, what it doesn't do, and how it works so that Business Partners can accurately identify opportunities where Watson Developer Cloud will add value to potential solutions.
At the end of this workshop, students will have covered the following topics:
The differences between Artificial Intelligence, Machine Learning, and Cognitive Computing
IBM's Point of View on Cognitive Computing
IBM's Differentiation in the Artificial Intelligence Marketplace
IBM Watson Developer Cloud Services
IBM Watson Conversation Service
IBM Watson Personality Insights
IBM Watson Tone Analyzer
IBM Watson Natural Language Understanding
IBM Watson Discovery
IBM Watson Visual Recognition
IBM Watson Knowledge Studio
IBM Watson Speech to Text
How to make money selling IBM Cognitive Solutions
Please see HERE for additional information and registration details.