As a symbol of the closing of another year, AmCham welcomed members and friends to the annual holiday party at the Etoile Rooftop Bar of Oslo's Grand Hotel. Guests mingled and networked, while enjoying delicious tapas and wines provided by Ravenswood, a popular vineyard from Sonoma, California.
Expert sommelier, Jane Nisbet Huseby, educated guests on pairing, cooking, and enjoying Ravenswood's popular zinfandel wines. A Ravenswood quiz followed to test attendees' newfound wine knowledge. Winners took home Ravenswood wine among other great prizes.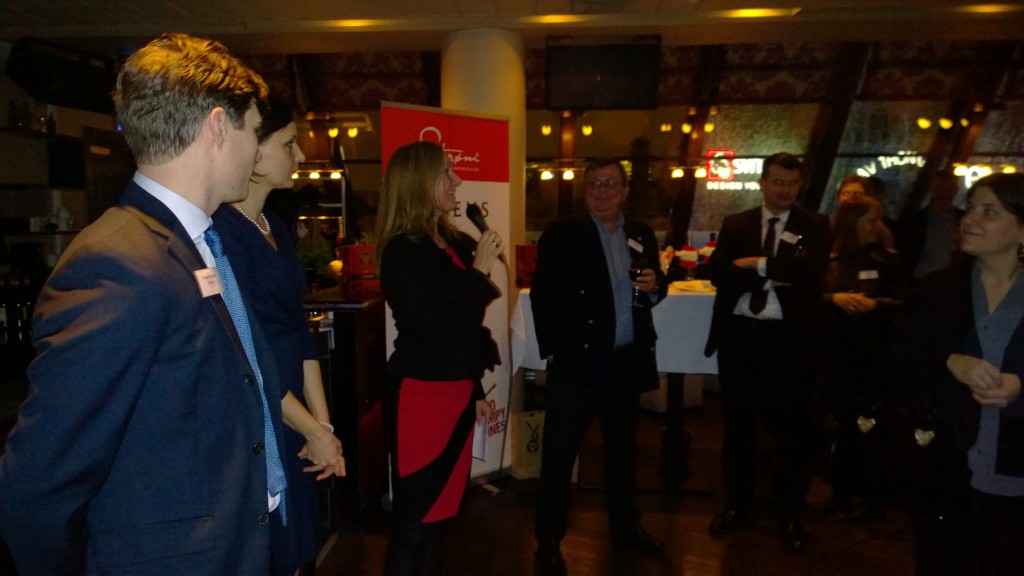 AmCham would like to thank Strøm and Ravenswood for making this event possible, and all guests who were able to join the event!